Julianne Moore admits that although she managed to get nominated for Oscar five times, such honor is very important to her. Every time she waits for the award with excitement – in case she is nominated. This time she surpassed everyone in the nomination "Best Actress" for her role in the film "Still Alice". In the film, Moore played linguistics professor Alice Howland, who has to fundamentally change her life after a terrible diagnosis – Alzheimer's disease. In the fight for Oscar in the nomination "Best Actress in a Leading Role" she beat Reese Witherspoon, Felicity Jones, Marion Cotillard and Rosamund Pike.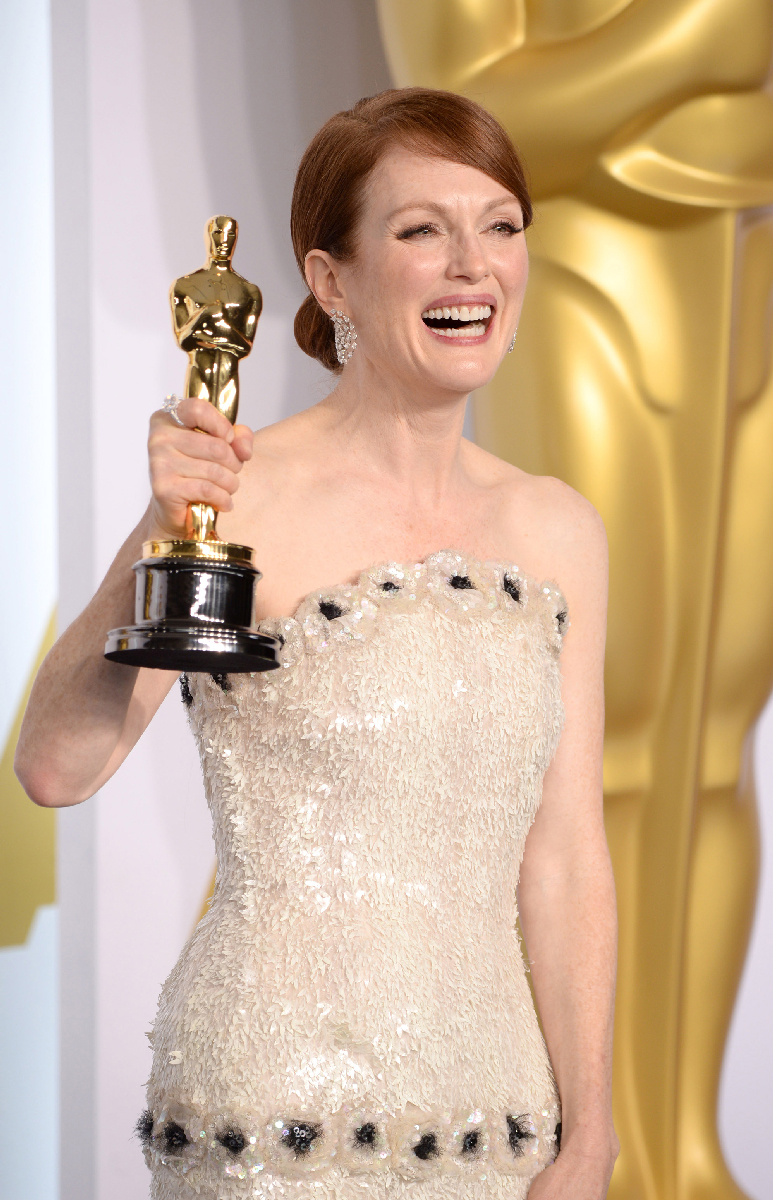 Our congratulations, Julianne!
Thank you very much!
You are on top of the world now, winning all the awards possible...
We still can't believe it. Yeah, we still can't! I remember us starting to work on this film – just a year ago, and our expectations were very modest. The fact that we did this job, that the release gained success, that people want to watch it – it's all just incredible!
Julie Anne Smith was born on December 3, 1960 in the family of a military judge. The family had three children (besides Julie, younger brother and sister), and due to their father's work they had to move from place to place all the time. The frequent change of schools gave baby Julie no time and no chance to prove herself and win the sympathy of her peers.
Her fire red hair, freckles, extra pounds and optical glasses were the constant subject of bullying. Julianne will describe her childhood experiences in the book "The Freckleface Strawberry", which will later become the basis of a musical. Unable to withstand, the girl came on her bullies with fists.
It is hard to imagine that this beautiful actress in a distant childhood cried at home, prattling on about her extraordinarity. She could not even imagine back then that this unusual, or rather highlight features – red hair, thin skin and piqued freckles – will be the reason that she becomes the face of the cosmetic company L'Oréal Paris...
Having inherited Scottish persistence and stubbornness from her mother, after growing up Julie decided to finally "change this world" and started from herself. She realized that the fists alone did not solve the problem. Young "freckleface strawberry" convinced her parents to pay for fencing and martial arts lessons, sat on a tough diet, bought lenses with money she earned from Coca Cola bottles deposits, and after a while appeared in front of her classmates in a new light.
Perhaps her appearance didn't change as much as she wanted. But there was confidence in her that she was beautiful. She was now radiating calm confidence, and it couldn't help but cause admiration.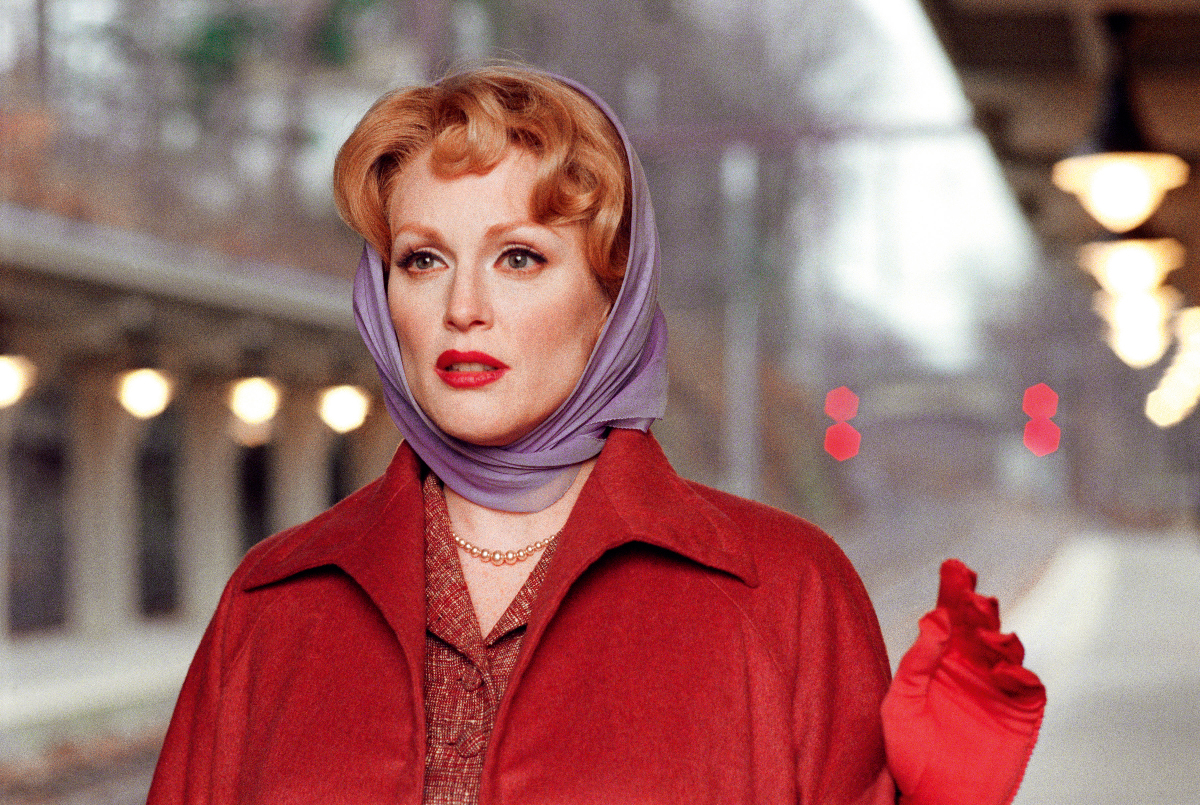 I'd like to say you're probably the most patient actress in Hollywood. You were nominated five times and finally you won the prize. I wonder whether you think that the fact that this film means a lot to you played its role in this victory?
I don't know, to be honest... You know, above all, I believe in hard work. In fact, I certainly prefer stories about living people. I like stories about real people, about the relationship between them, about real families, it attracts me. And all this can be found in this film. It's a movie about real misfortune, about relationships between people, about who we love and what we appreciate. And that's very important to me, too. But still, it's first and foremost a job. The feeling that you can do a job that you genuinely love brings some internal satisfaction. It's amazing!
Gaining self-confidence, red-haired beauty Julie boldly passed casting for the school play of "Tartuffe", and after the grandiose success of the performance, when all former bullers were at her feet and begged for a date, she decided completely and totally – she'll become an actress!
After receiving bachelor's degree in Fine Arts at Boston University in 1983, Julie Anne Smith went to conquer New York, the theatrical capital of the United States. Her artistic nickname, Julianne Moore, was born here.
After couple of roles in the TV series, in 1997 she appeared in the sequel "Jurassic Park" for which she won the first Golden Globe, and after the film "Boogie Nights", the actress was nominated for Oscar for the first time. In "Nights..." by the way, she got the role of a porn star. Then she was recognized as an actress who could transform into any role.
Films in which starred Julianne Moore entered the history of world cinema: "Children of Men", "The Private Lives of Pippa Lee", "Chloe", "Game Change", "Carrie", blockbuster "The Hunger Games: Mockingjay"...
For over a decade, Julianne Moore lives in a happy marriage with director Bart Freundlich, and they have two children: son Caleb and daughter Liv. The actress assures that family is no less important to her than career. "I can't believe myself that I'm so lucky!" – she once said in an interview.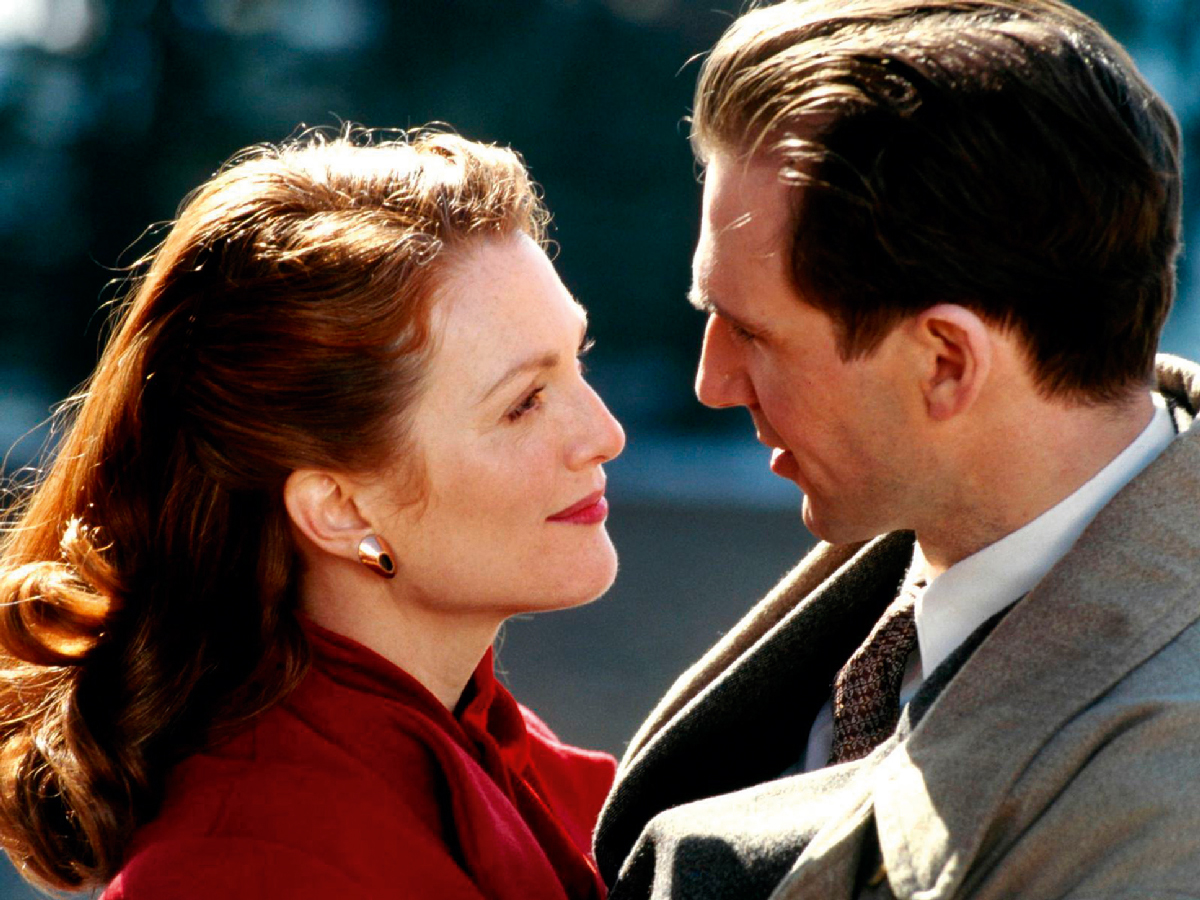 Undoubtedly, the path to the present triumph was long and difficult, although the film that brought you the Oscar was shot in just one season. How did your spouse support you all along?
My husband was just great. He supported me all the time, as if I were climbing the steep stairs.
I don't know if anyone noticed this. I'm telling you this for the first time in this room. He was the first person to see this film. When I first watched the footage, he was by my side. And that's when I saw him cry for the first time. I asked him what happened. When we left, he said, "Honey, you deserve an Oscar". I got shy and said: "Come on!" I swear to God, he said that! I just couldn't believe he said it. But, one way or another, he supported me from the very first days.
I was in Cannes when you were awarded for the best female role in "Maps to the Stars"...
Yeah, right.
Now you have received a prestigious award for another film.
Looks like I'm having a happy year.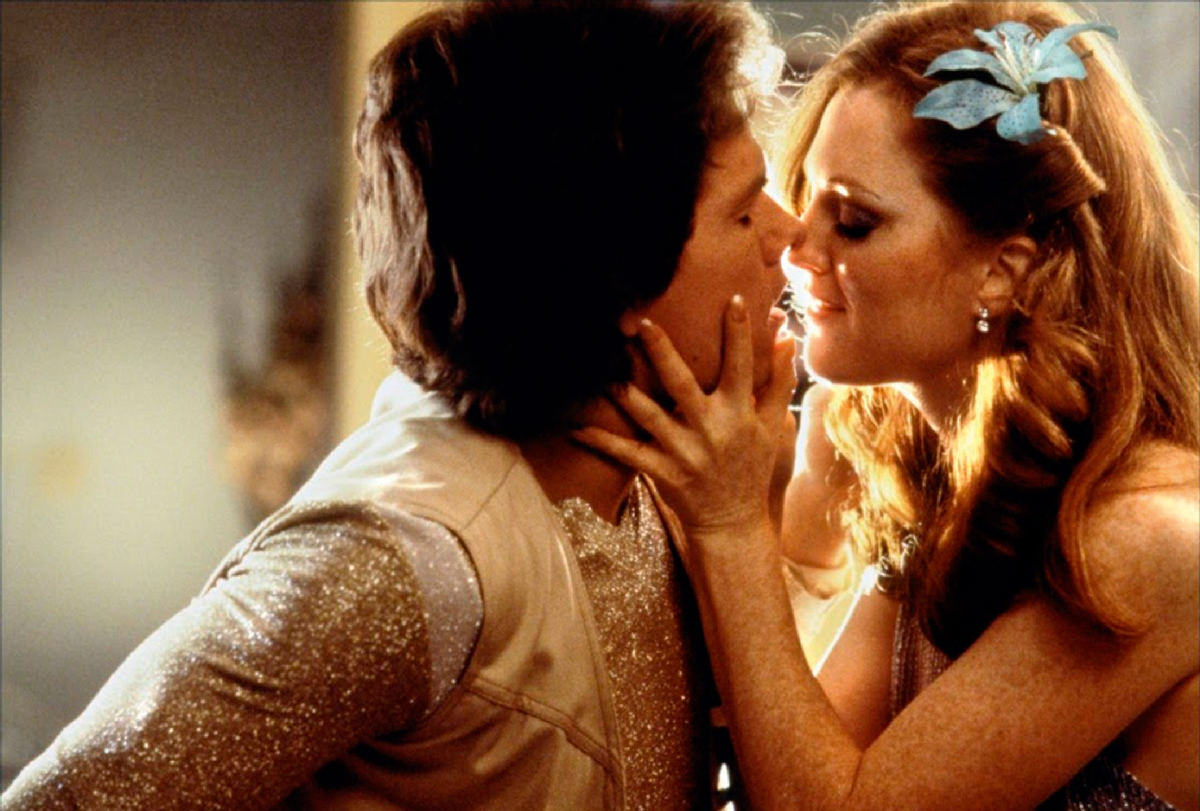 Definitely happy! Can you compare these two films somehow?
Just to compare, I think. These are two amazing films, with great cast. I was just happy to work with a team like this. I didn't think very much about it, except that I had a happy opportunity to live out such interesting roles. But I couldn't imagine a result like that.
I could never imagine that I would win a prize in Cannes in the spring, and in a year – an "Oscar" for another film as well! I kept saying that to my press agent, who was next to me:
"Is all this really happening to me? It's just incredible!" It indeed was amazing!
What helps the actress look so brilliant? We know you prefer organic food and don't eat after 6 pm...
In my daily life, I dedicate a lot of time to yoga and breathing exercises.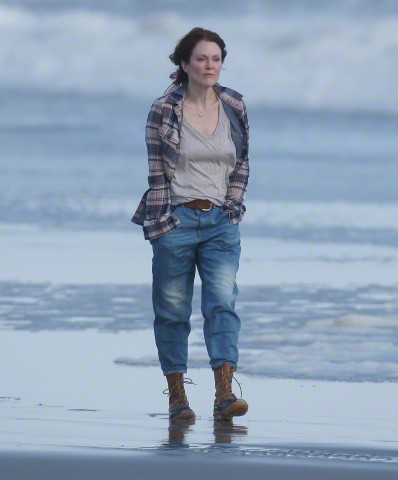 Where are you going to keep the awards?
They're all in my office. Yeah, it's a pretty boring place. But they're all there.
We all expect more serious, mature movies. Do you think films like "Still Alice" or "Birdman" can affect the film industry, which is now more focused on special effects than drama and art?
I hope they can... I think that such films will certainly find their audience. I go to the cinema to see a complicated, interesting story about people, about the relationship between them. Films that have been appreciated by film academies and that have won such prestigious awards tend to find a response in people's hearts. I don't know, though... After all, Hollywood is business too, and it all depends on those who buy the tickets.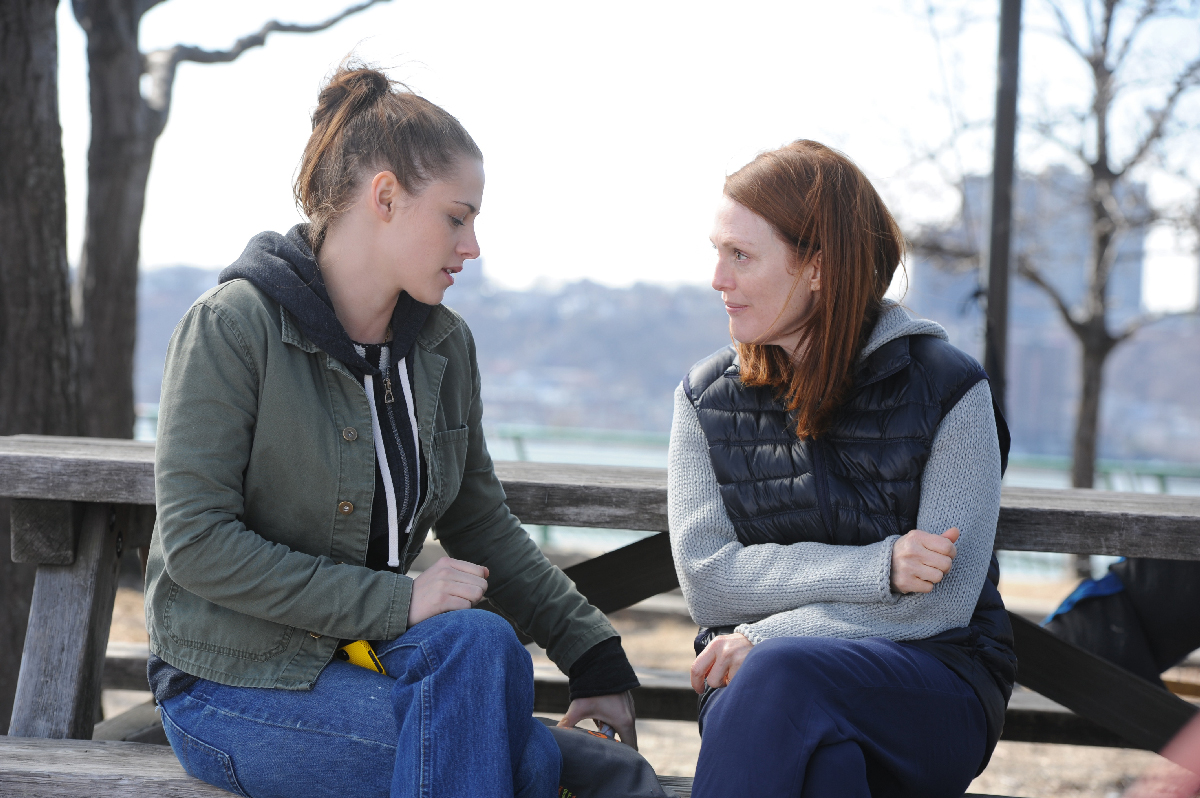 Interview by Hot Features
Photo: Press materials
The material was published in the 14th issue.