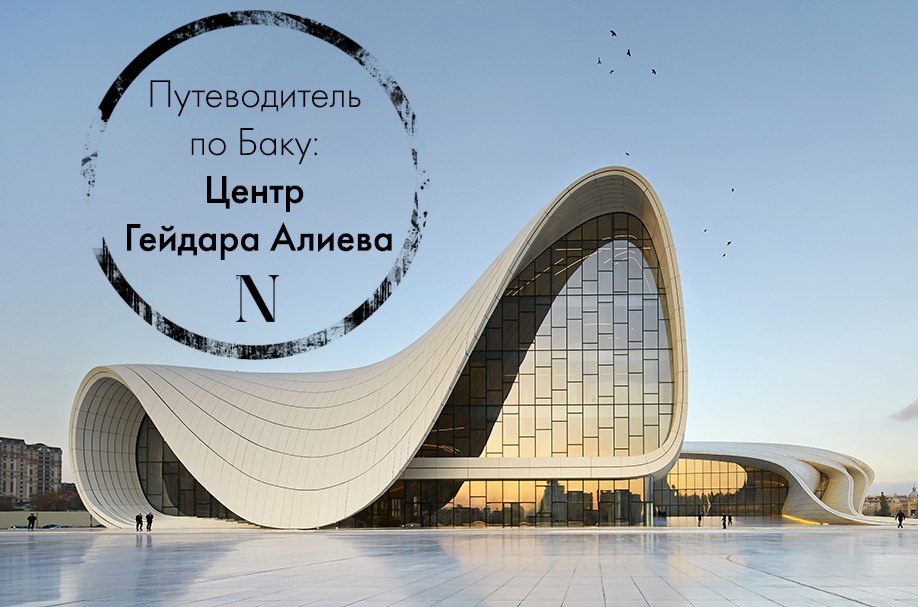 Azerbaijan masterpieces
Cultural heritage
What is to be done first, if you see guests, crossing doorstep of snow white building? Certainly, you feel necessary to tell about your motherland's culture! Similar to fantastic time travel machine the exhibition takes us to remote past and indicates the process of development of our native shore from times eternal.
It is interesting to know, how primitive people reflected their everyday life on Gobustan rock, how clay and copper utensils were made in small craft shops, how coins were minted at courts. How beautiful Azeri women in silk handkerchiefs, inspired with seductive music of serenades, devoted to them and performed to the accompaniment of national music instruments, weaved woolen carpets. Ancient Koran, Bible and Torah originals, samples of folk costumes and a lot more are represented among exhibits.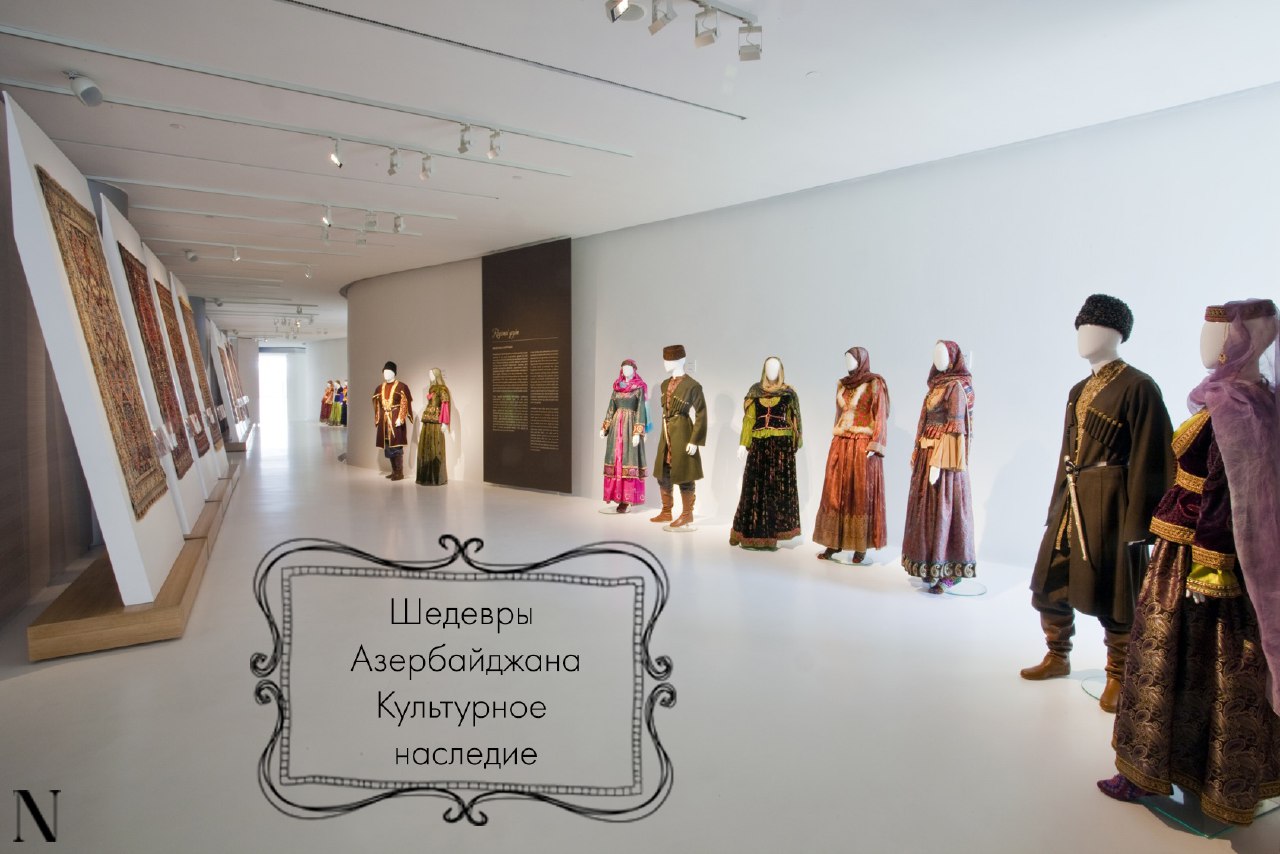 Mini Azerbaijan
Beauty in details
We continue our trip over the vast spaces of Azerbaijan by going up to the 2nd floor. We are still under impression of the observed on the ground lower floor. And what is next? The following permanent exposition tells and illustrates at its best, historical and architectural buildings to be observed in our country. Models of medieval monuments (Maiden's Tower, Momine khatun Mausoleum etc.), theatres and museums (Green theatre, UNS creative scene, Azerbaijan carpet museum), mosques (Tazapir, Bibi-Heybat, Juma-mosque), main buildings of the XXI century (Heydar Aliyev Center of Culture, Flame Towers, Baku crystal hall) – Altogether, models of 45 historical and architectural buildings of Azerbaijan have been  presented here.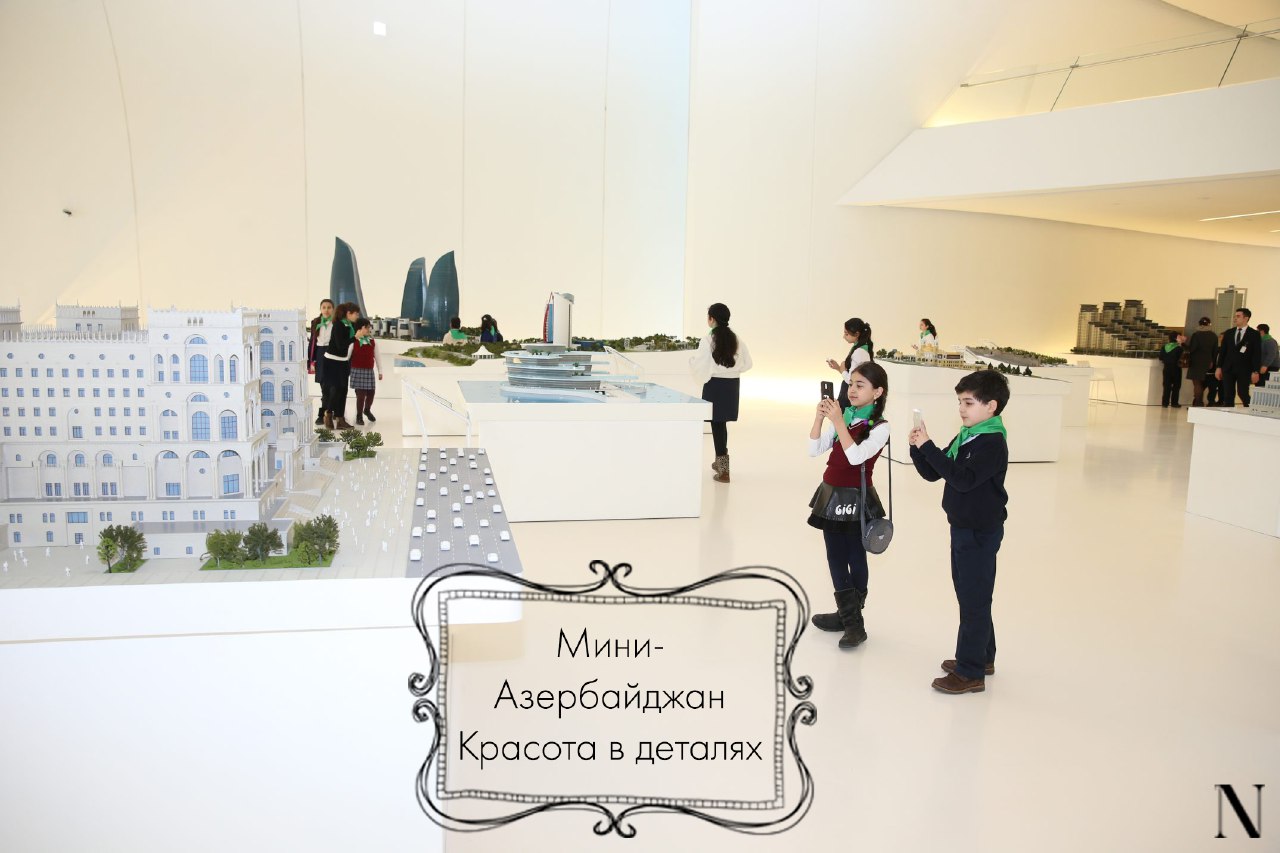 Puppet in the art
Traveling to the world of childhood
"Puppet in the art" exhibition is one of the most colorful expositions of the Center. Though one year and half passed, nevertheless, it has been generating unfailing interest of visitors, trying to enter into the world of  fairytales, where you may come across favorite heroes: coquette Columbine and merry fellow Pulcinella (images of Italian folk theatre Comedia dell'Arte), curious tomboy Pinocchio, adventurer Manon (the heroine of Antoine Prevost's novel «The history of Chevalier Des Grieux and Manon Lescaut»), witty and resourceful Molla Nasreddin (Elmira Abbasly's work, who is the founder of authored, artistic puppets in Azerbaijan) and many others. Puppets, embodying celebrities' characters, such as puppets of silent cinema star Vera Kholodnaya, are of special significance.
The authored puppet preserves cultural values of nation and attaching particular artistic importance to it. Study of this cultural phenomenon is actual all over the world, thus opening of the exhibition in the Centre has become a timely event and has been greeted with fervor.
230 works of puppet art, presented at the exhibition, is the result of hard handwork of craftsmen from different countries. China and plastic, paper and wood, all sorts of fabric and decorations are used in the creativity process.  Many of presented works have become winners of international puppet festivals and biennial.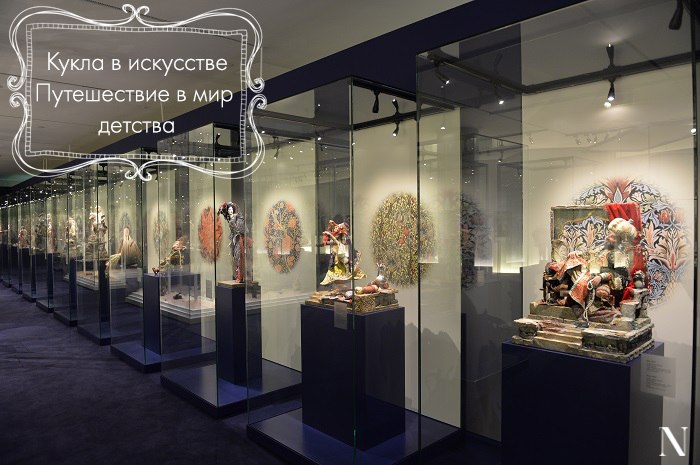 Flowers That Bloom Tomorrow
Polka dot art
In the permanent exposition of the centre there is a gigantic triffid (a fictious carnivorous plant with locomotion from John Wyndham's novel "The day of the Triffids") with mind-blowing pattern, it is fruit of Yayoi Kusama's restless fantasies, who is called, as a symbol of the contemporary art.
Her favorite motive is recurred Polka dot, using it, she expresses herself and tells her life story to audience, traces back to philosophical category eigō kaiki (literally – «eternal recurrence»).
Grotesque burrs on a plant, painted of vibrant color and generously saturated with Polka dots, are made of plastic, reinforced glass fiber.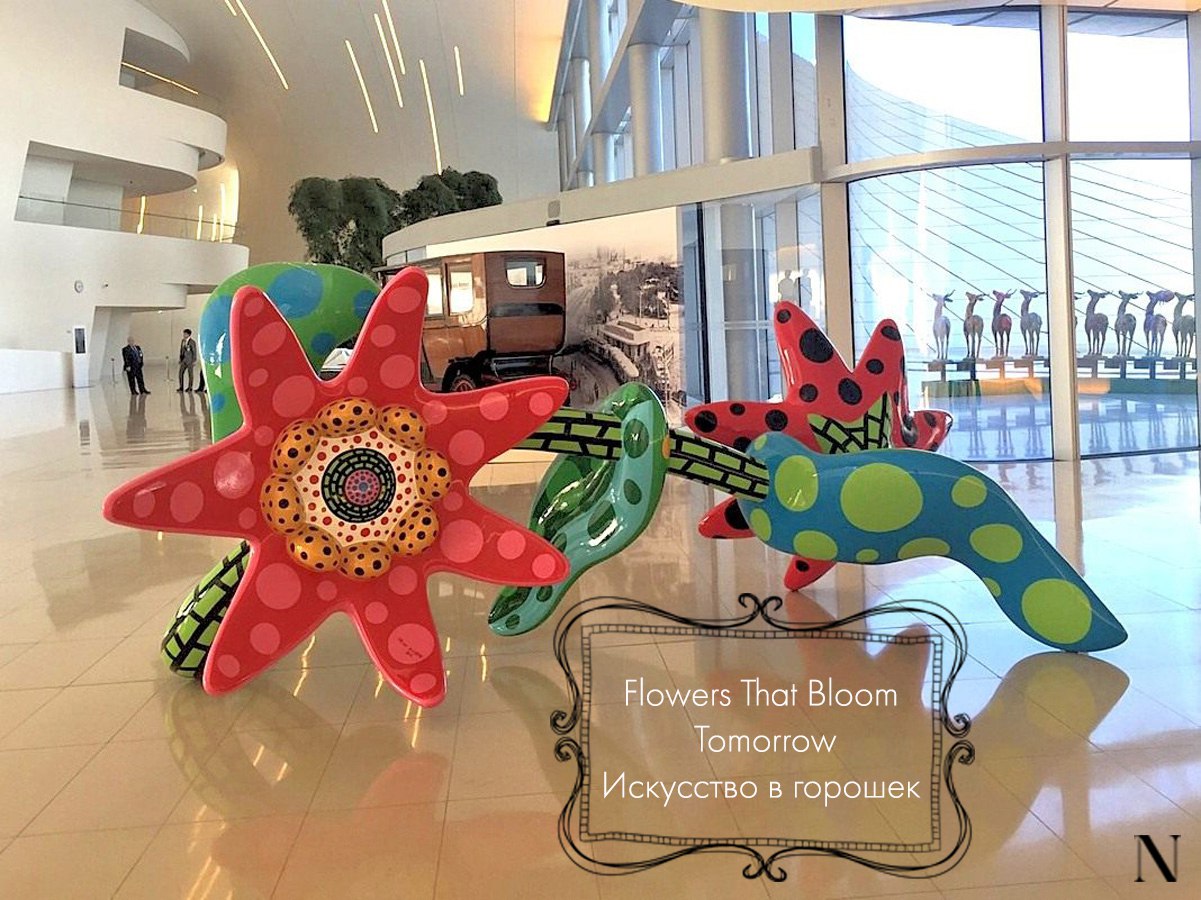 Classic car show
Auto-nostalgia
The exposition includes an abundant collection of exhibits: rarity cars manufactured in Germany, the USA, Italy, France, Great Britain and the former USSR are shown here.
Moreover, traffic signs, accessories and publications about cars are presented at the show. Visitors may watch a video-clip, created from material archives.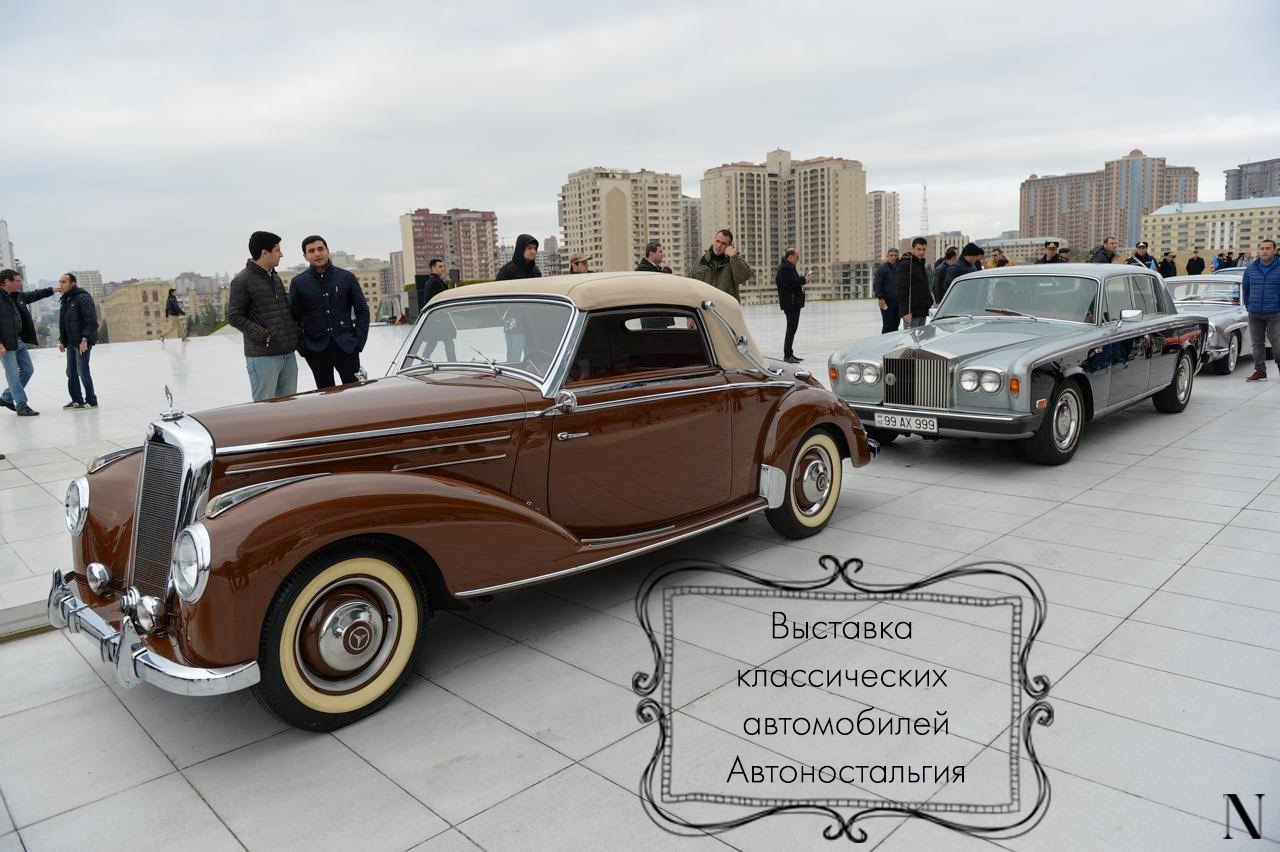 Singularity
Science is on guard of art
Wang Yuyang's "Singularity" exhibition became, as a continuation of the "Constellation" exposition, opened in the Heydar Aliyev Center in 2017. 
Skillfully applying digital technologies and media techniques, the artist creates the world existing on the edge of real and virtual, and warns: the boundary becomes less outlined, more blurred... He demonstrates complex spheroid device, consisting of blocks and ring configurations, equipped with 300 engines and 3000 light-emitting diode lamps. Rotating with different speed and in different directions, step engines create unique light effect. The author displays dynamic of the universe, using the moon, which is one of the brightest symbols in the Chinese culture.
Along with artistic works from the "Moon" series, sculptural works of the artist from the cycle "Electricity", «Nameless» are presented at the exhibition.
The admirers of the Chinese contemporary art by all means should visit the exhibition!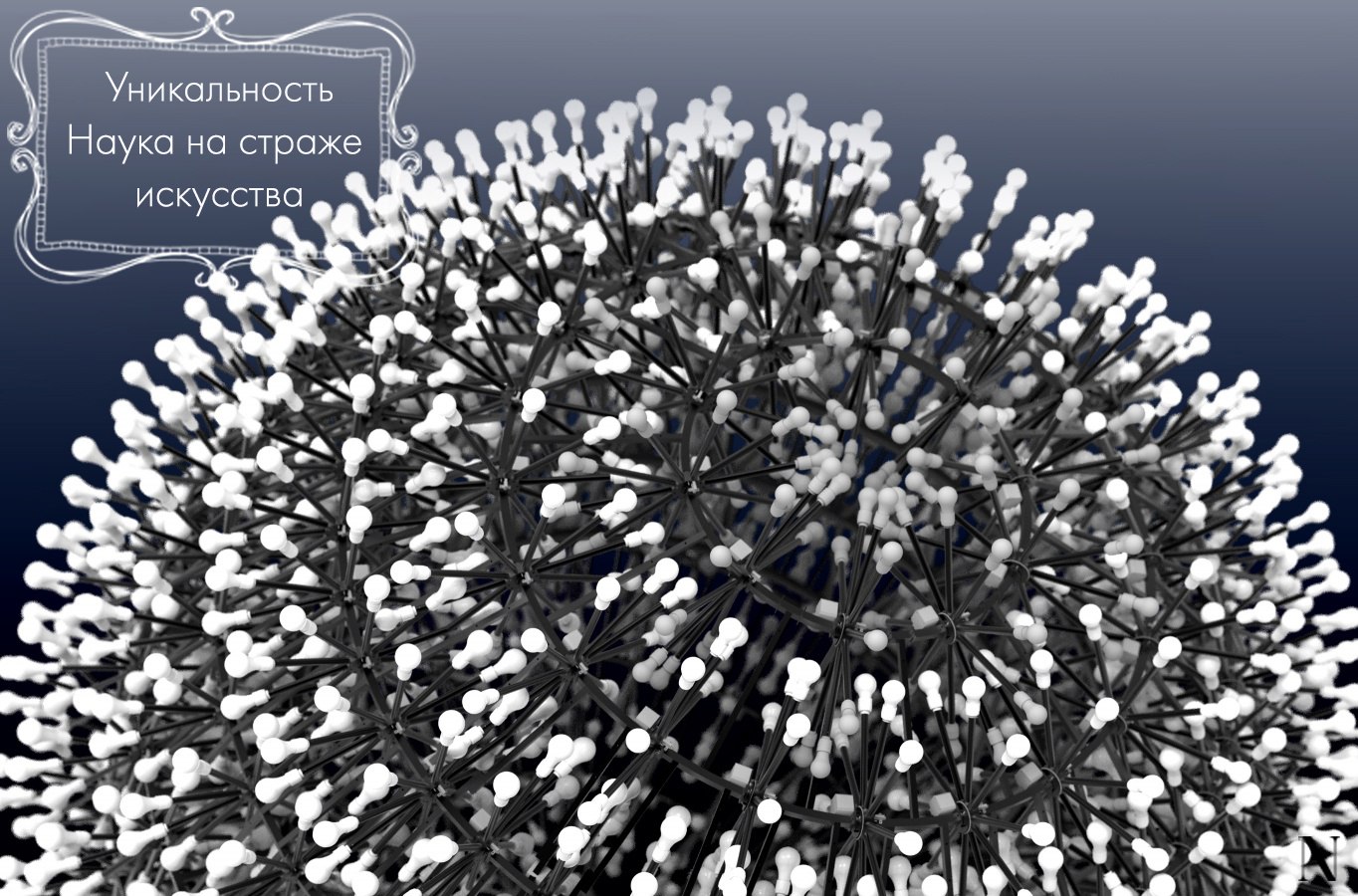 The fashion reserve
Nature is an inspiration source
The fine art expert and the fashion historian Alexander Vasiliev, who is famous for his eccentric clothes and fancy verdicts, once again visits our capital (he presented the "Modernism and fashion" exhibition in the Center during October, last year). He invited ardent fashionmongers to the «Fashion Reserve» that time.
In pursuit of brand new articles of clothing and body perfect, at times, we forget duly focusing on spirit and on the main thing -unification with nature. Alexander aspires correcting this error, indicating unity of nature with fashion. 400 exhibits from different epochs, starting from the XVIII up to the XXI century (including footwear, bags, hats, ornament subjects etc.) - are inspired by themes of jungle and savannahs, woods, sea and sea animals.
In society, where the first impression counts more often, fancy outfits  from famous brands Paco Rabanne, Christian Dior, Lanvin, Givenchy and also things from Bettini Graziani and Shirley MacLaine's wardrobe are in harmony with the world of flowers and plants, insects and birds.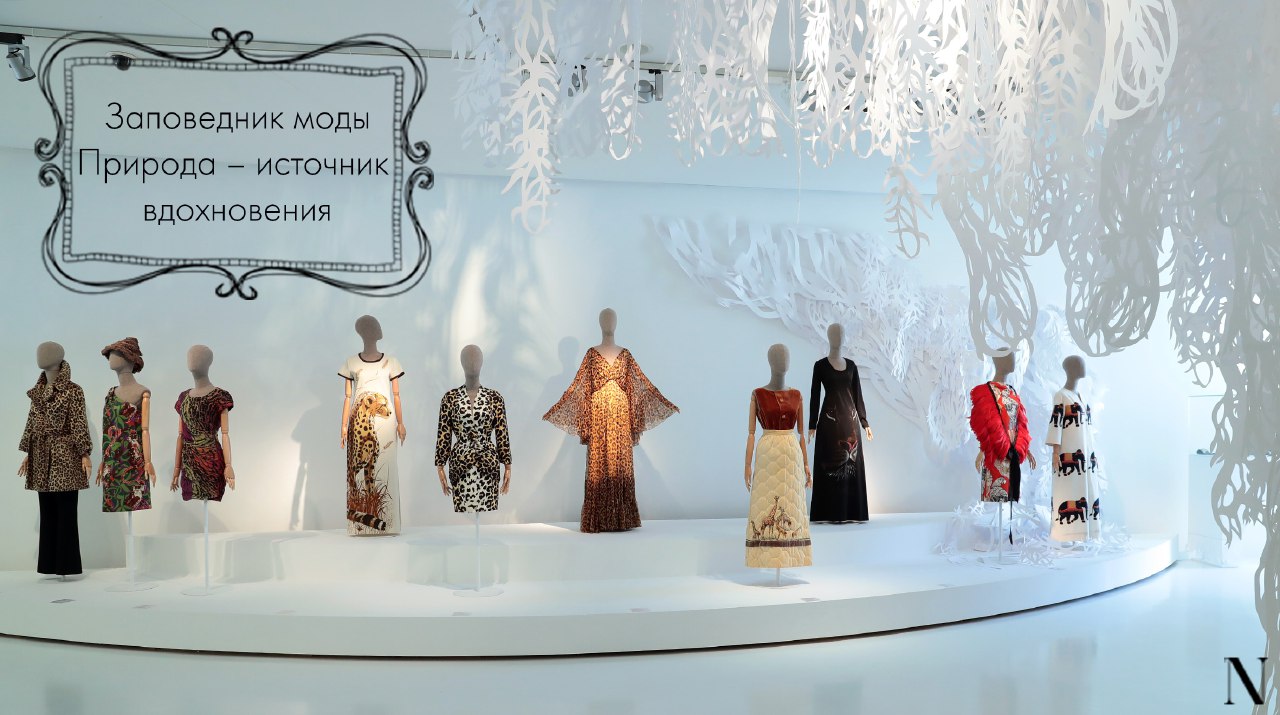 Humanity  Invitation to virtual  journey
Citizen of the World
Have you walked enough along the Heydar Aliyev Centre (which is, by the way, is the winner of 2014 Design of the Year prize winner) and have you attended all exhibitions? Don't forget visiting the Center's park.
The photo-show of the winner of numerous international awards, the well-known photographer and the artist Reza Deghati is located here, he is the one, whose portrait decorated the cover page of the Nargis magazine's 27th issue ("Unknown"). One may get acquainted with maitre's works such, as "Beauty", "Portraits of Lost Children", "Girls spreading their wings", "Stolen Childhood", "Dignity" and many others, comprising in total about 60 photography works at the personal "Humanity. Invitation to the virtual journey" exhibition.  Wandering the world and facing different manifestations of human nature, Reza preaches human's unity with nature and raises urgent social topics, which stir up humanity. Bewitching home sketches and striking portraits cannot leave you cold.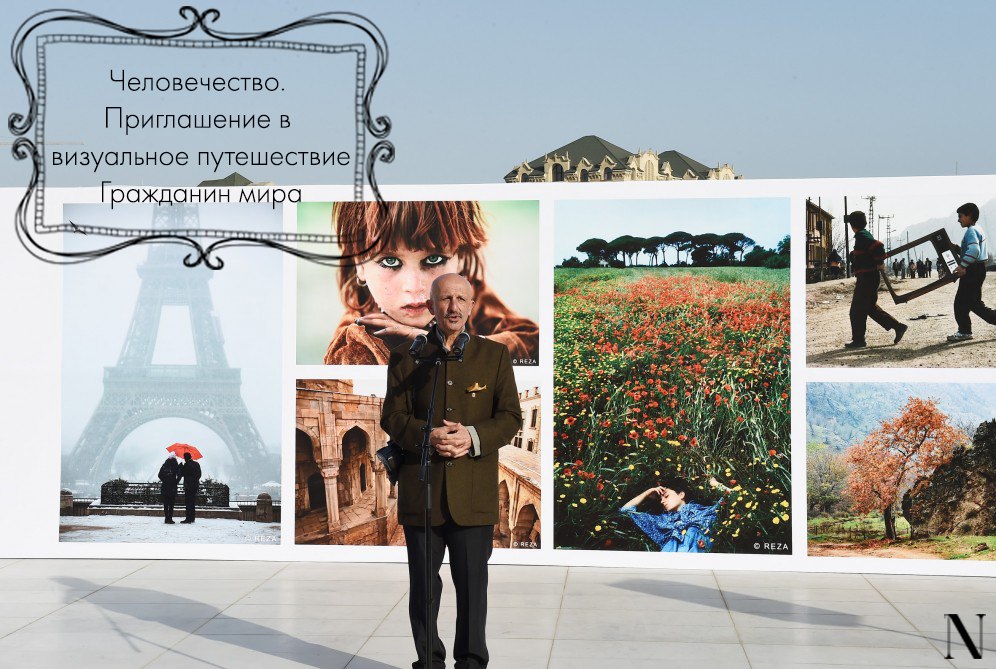 Every, respecting himself tourist (and not only a tourist) should have a photo on the background of I LOVE BAKU art composition, hosted in the Center's park during summer 2016. Well, but gigantic colorful hares and snails (work of the creative association of «Cracking Art Group» artists) decorating the lawn, are purposed to draw community's attention to environmental problems.
Nigar Maharramova