The anniversary fashion show of Ralph Lauren took place last night in New York, not within the framework of Fashion Weeks. In the first part, the designer presented a very personal collection, which absorbed all the things that made him famous. Here are the designer's favorite cowboy style with leather fringe, large knitting, voluminous ponchos, flowing dresses up to the floor and patchwork.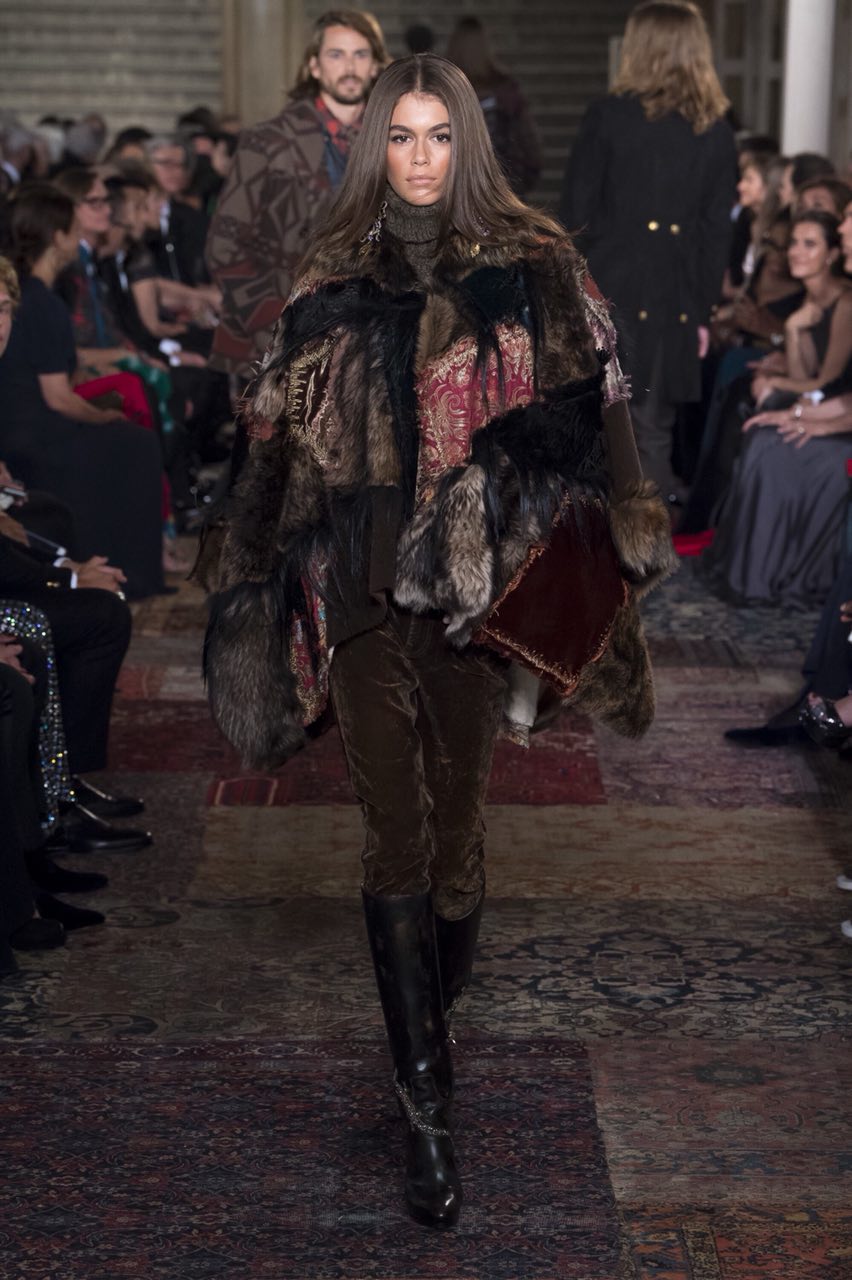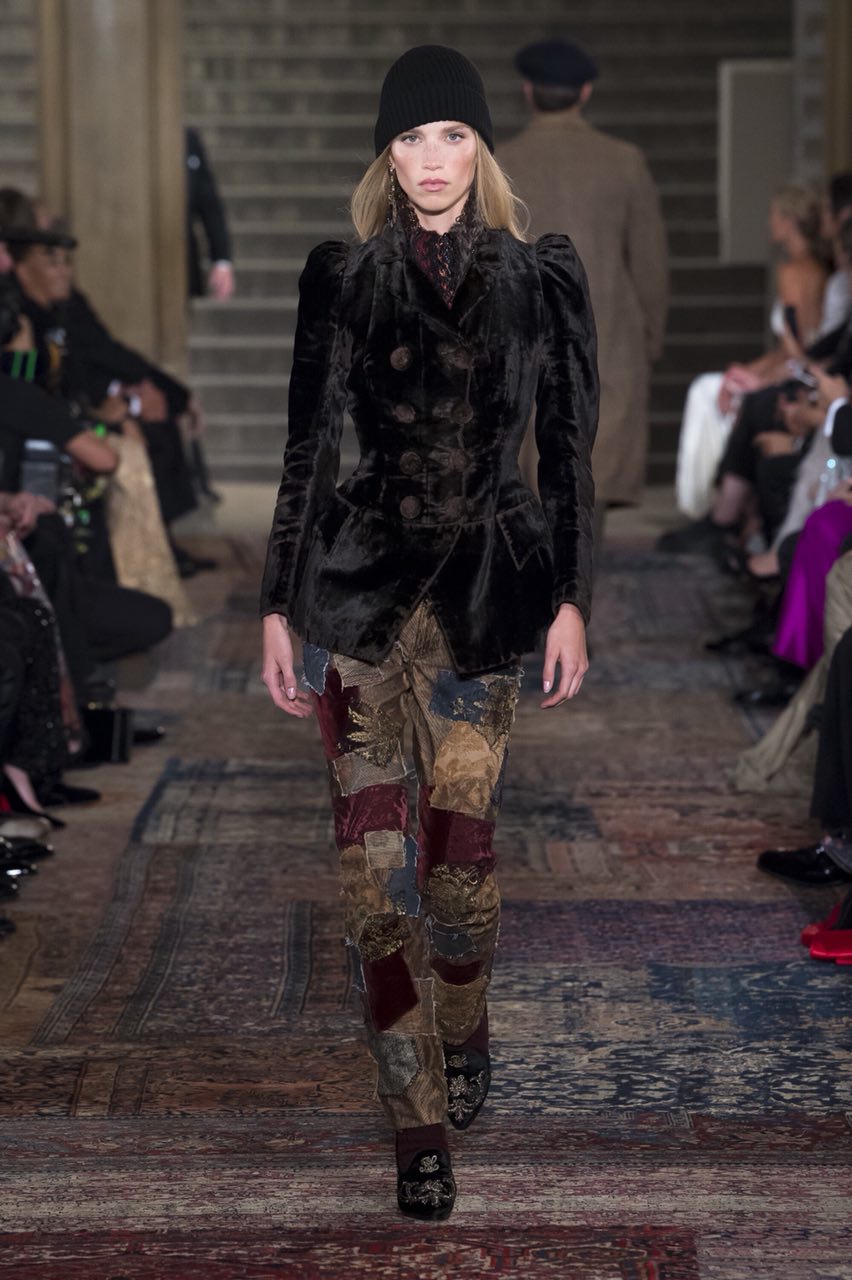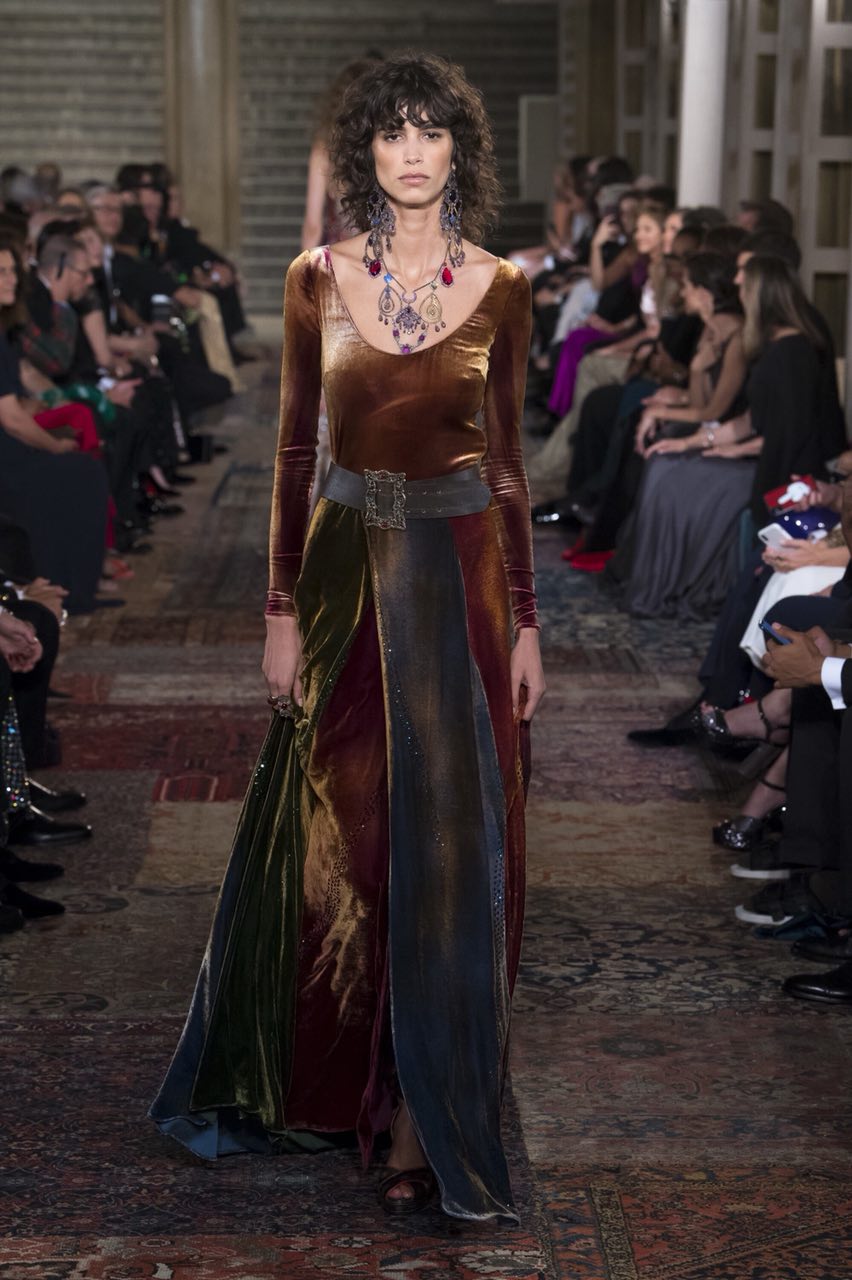 Only one dress on Gigi Hadid was stitched from 132 patches!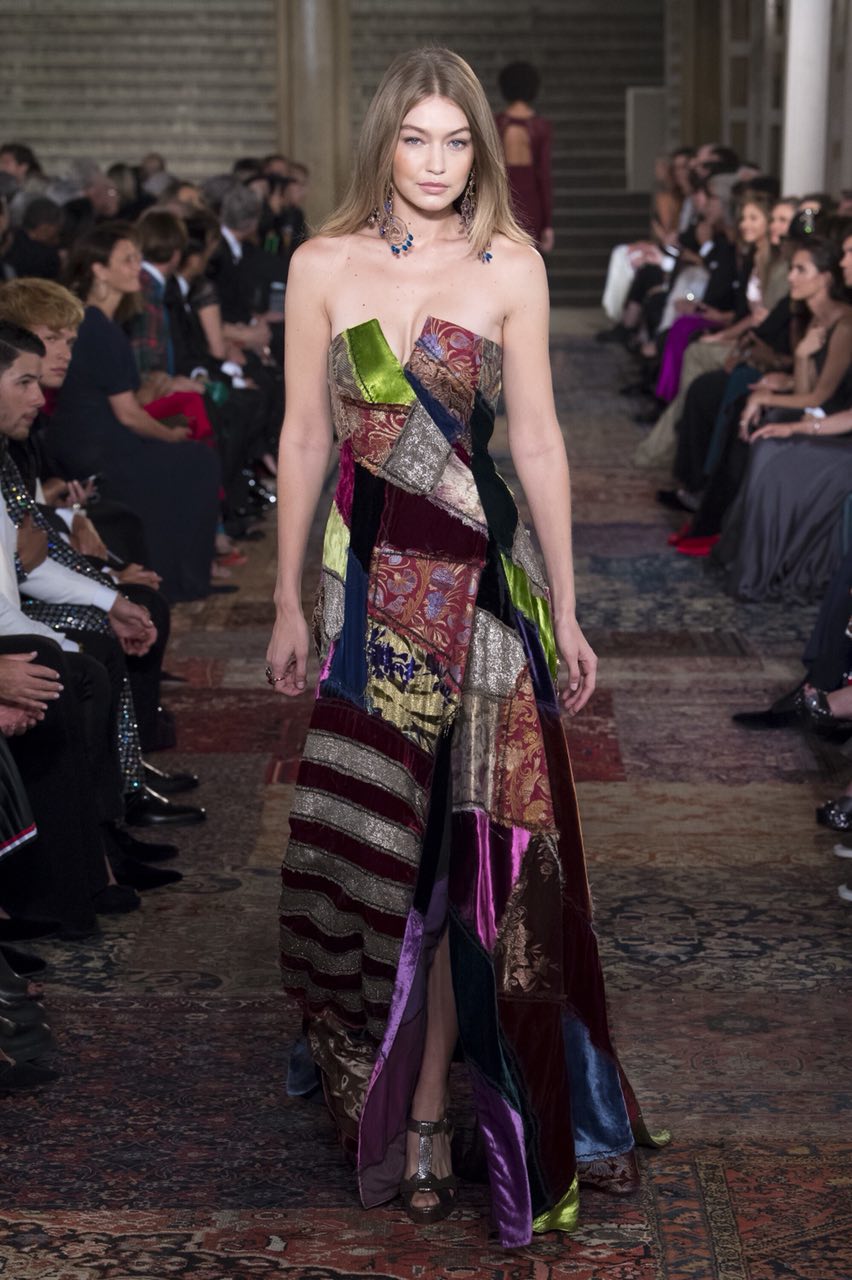 The collection clearly illustrated the key themes and ideas of Ralph Lauren. The entire 50-year history of the brand is inextricably linked with the history of the American style.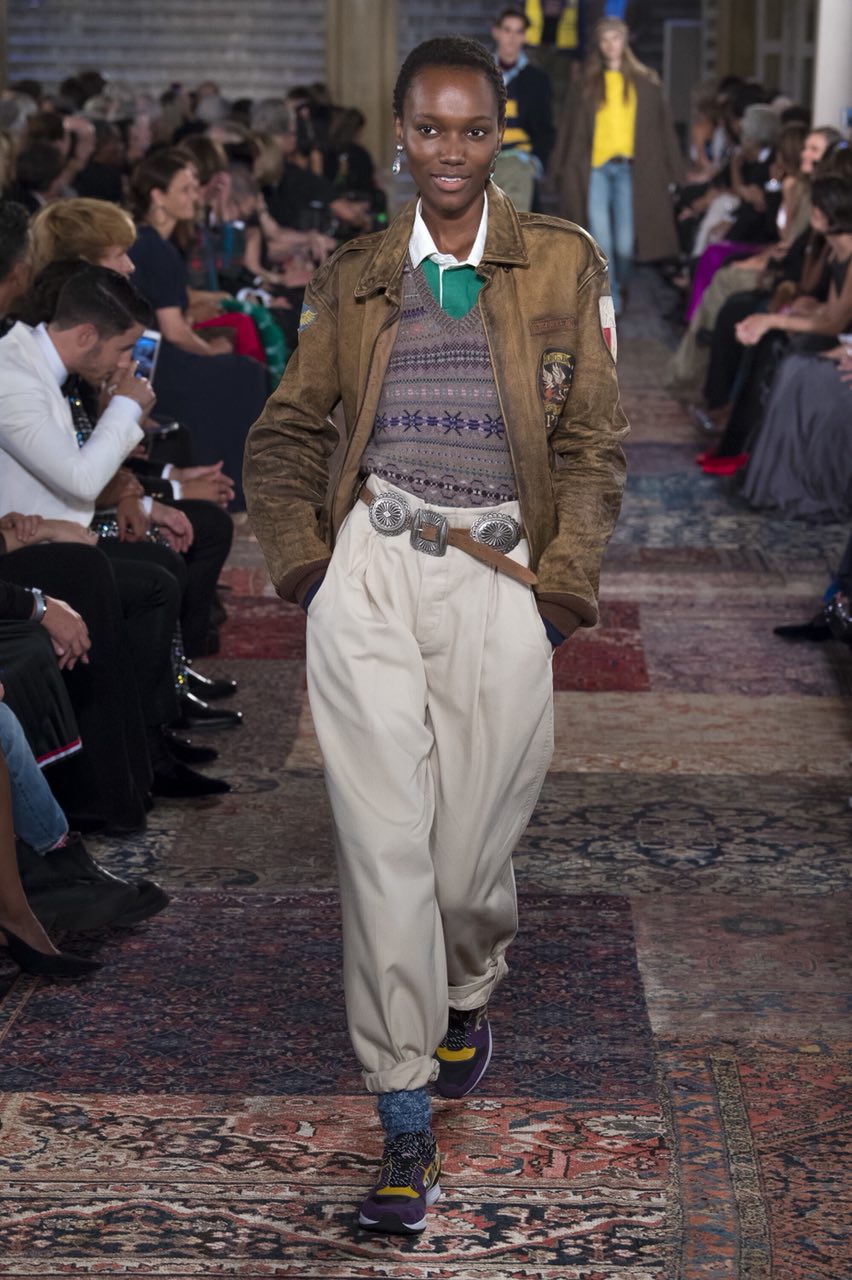 Following a new Polo collection SS19 was introduced. There was not a trace left from the rustic style on the catwalk - only bright colors, sporty models and rampant logomania.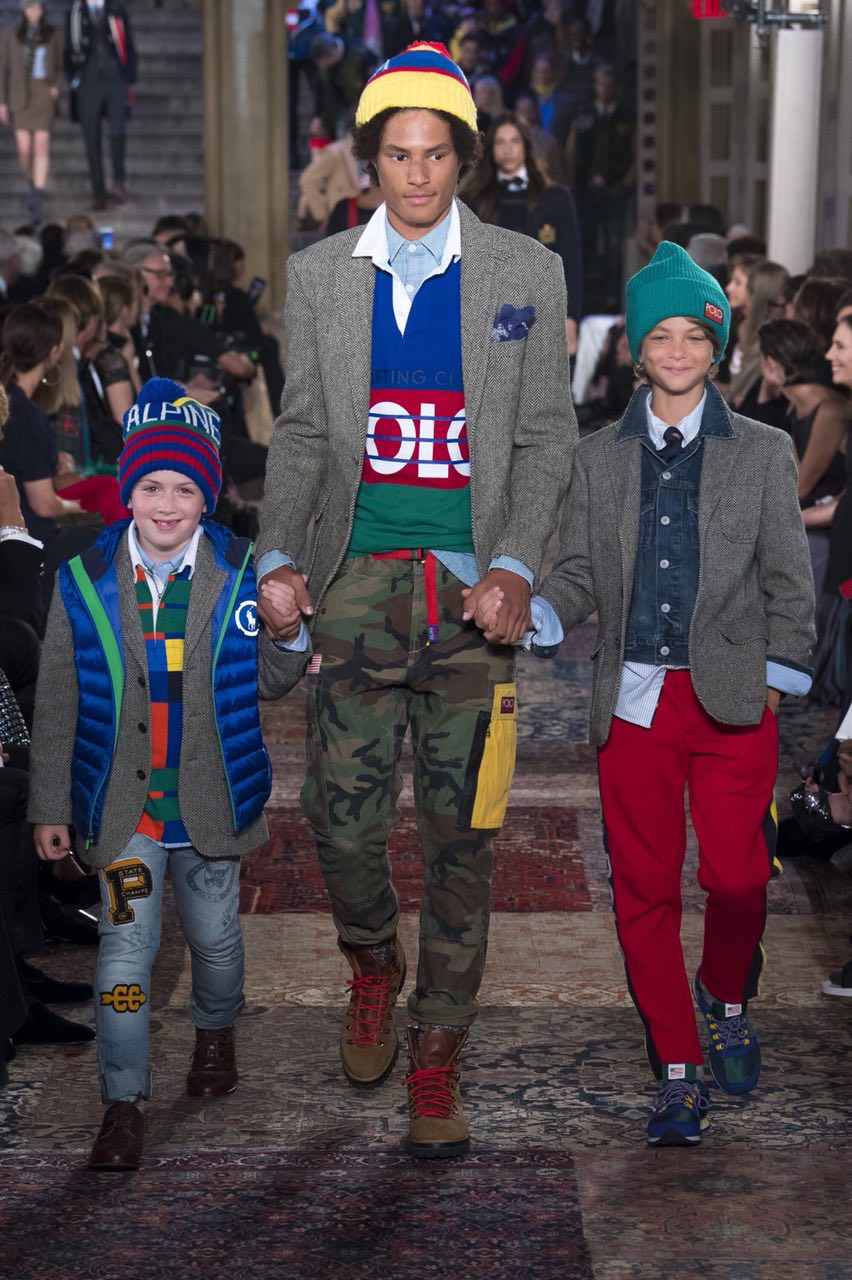 Everybody on the floor! From cult models to modern stars, as well as children and dogs. And yes, everyone in dresses from Ralph Lauren.