Karl Lagerfeld seems restless. Great number of collaborations is under the designer's belt, his last show for Chanel closed its doors just a few days ago, and he is already setting up  his first sculpture exhibition. The exposition is called Architectures and it will start in Carpenters Workshop Gallery, in Paris on the 19th of October.
This ensemble of exclusive functional sculptures, consisting of pedestal tables, small desks, consoles, fountains and mirrors, was inspired with antiquity theme. Namely, during this period Lagerfeld searches sources of emerging beauty, culture and whole our modernity.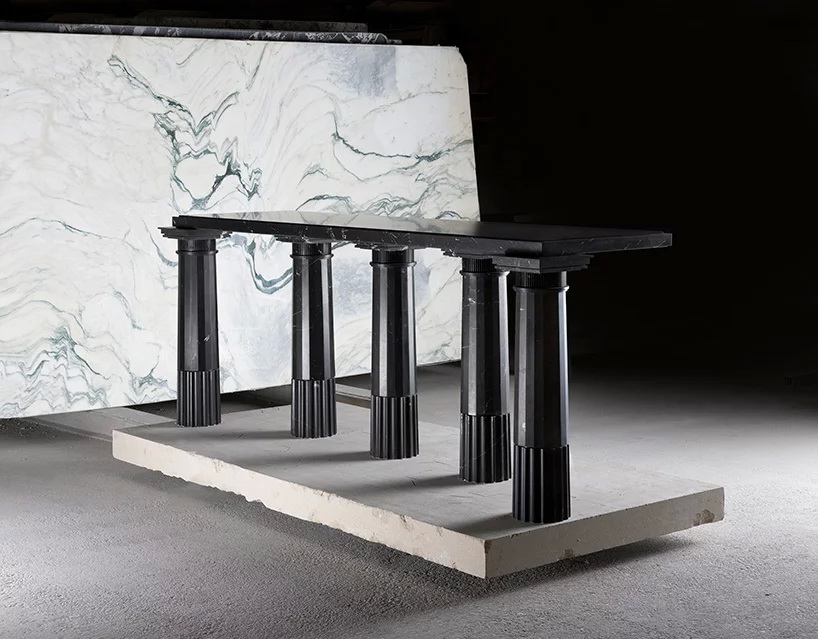 Black-and-white, arti-tectonic design is based on blending of classics with modernity, that is represents antique myths in modern recitation.
Each sculpture is cut out from carefully selected marble block: you may see here both rare ultra-white Arabescato Fantastico with dark grey veins, not extracted for more than 30 years period and black Nero Marquina marble, selected due to its milky colored veins, similar to brush strokes.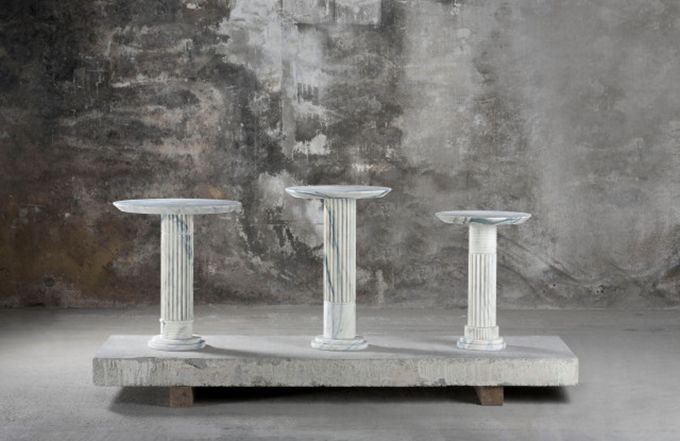 Eight originals plus four author's copies are limited for each marble shade. All these sculptures were cut out, molded and polished by Italian craftsmen, headed under guidance of Beirut native, the architect Alina Asmar d'Amman.
Diffused daylight and manually painted lamps, visually demonstrating traditional techniques of decorative arts, create a special effect, like blending of different human talents in one art space. You may visit the exposition till the 22nd of December.