Her paintings are the window to a soul. Her heroes drink, eat, they are on the ride on the merry-go-round or just "waiting for Godot". They don't even look at us, just living their own lives. But if you only look at them once you are conquered by mask and bouquet – this is the miraculous talent of Natalia Nesterova. And this talent helps her gain general acceptance almost half a century. Everyone would like to found out her path to success, but we should not forget that all the great is simple.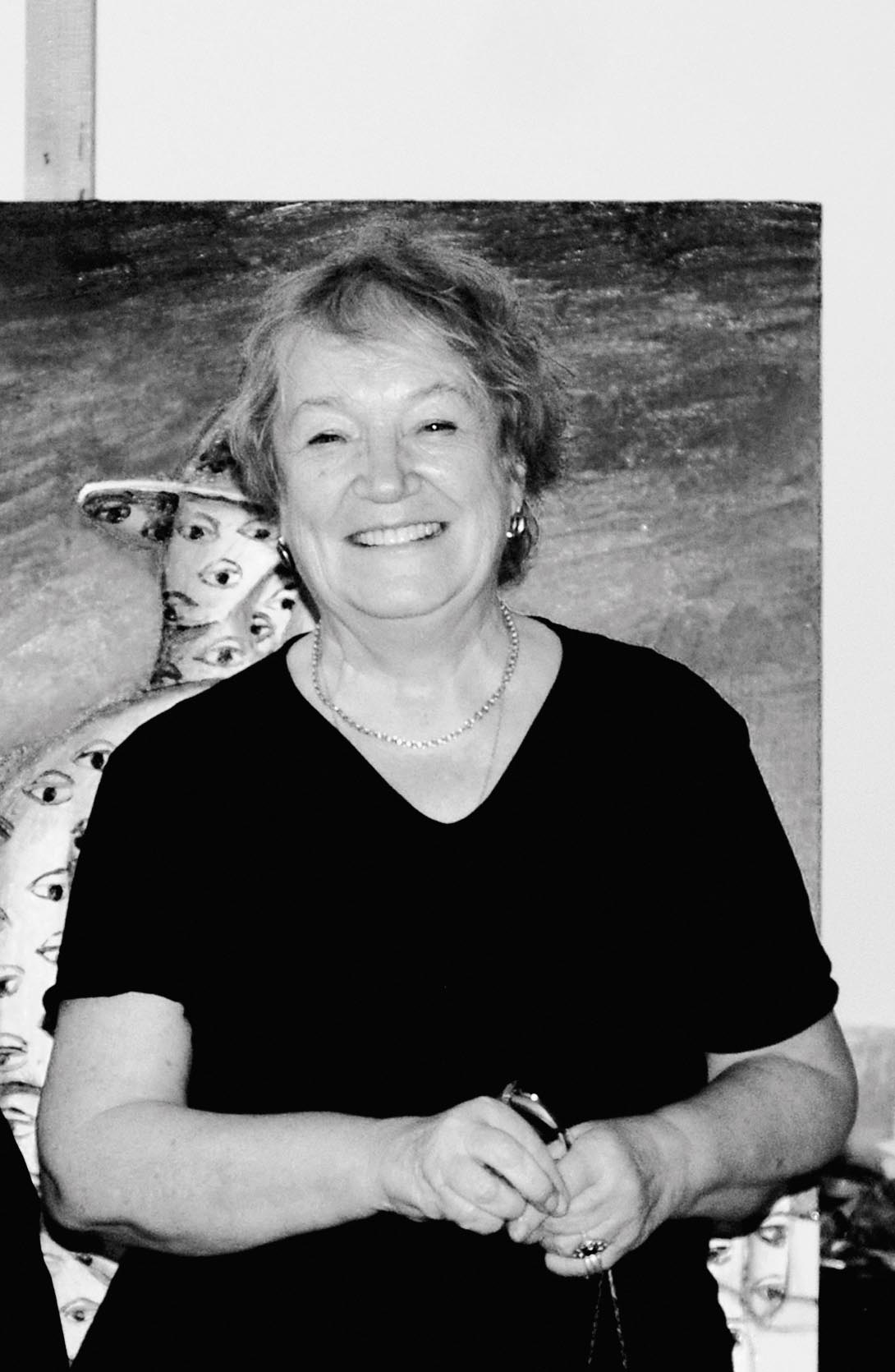 As her first inspiration, one of the most extraordinary artists of our time, she considers her grandfather. "He passed away when I was only seven years old, but his love of the painting still live in my heart. That's why I always remember him. My whole house is decorated with his drawings."–she tells. Unlike his grandfather, who was a school teacher of drawing and whose paintings were buried on the shelf, she could get in the right space from the very outset. Since the college years, in 1966, Nesterova and her friend had been exhibiting their paintings. They were included among the painters those who art critics later called "the romantic painters of 70s". In the beginning, the special artworks of  Nesterova weren't taken seriously, but when her works were discerned, she conquered love. The post-war children, according to Nesterova, were treated in good faith though their paintings weren't exposed at the exhibitions. Some observers treat her success with distrust thinking that she became popular by chance, Nesterova herself doesn't consider her popularity as fortuitous. She says that "abilities can't increase if you are not working hard and involving by the process ". She has both of these abilities in abundance.
Natalia Nesterova is a very charming and outgoing person. She has been working at the GITIS for twenty years at the department of scenography and despite the widespread belief that generational change causes the loss of some spiritual values, she believes that her students are wonderful guys and they aren't acquainted with these values on account of their upbringing. "My mom was the most precious value in my life. And though I lost her 10 years ago I still think about her hourly ", - she admits.
"All of my friends were coming to see my mom even when I was away. Not because I was asking them about it, just because it was very exciting to spend time with her. Any conversation with my mom was the real happiness. This is not my invention, they told it themselves".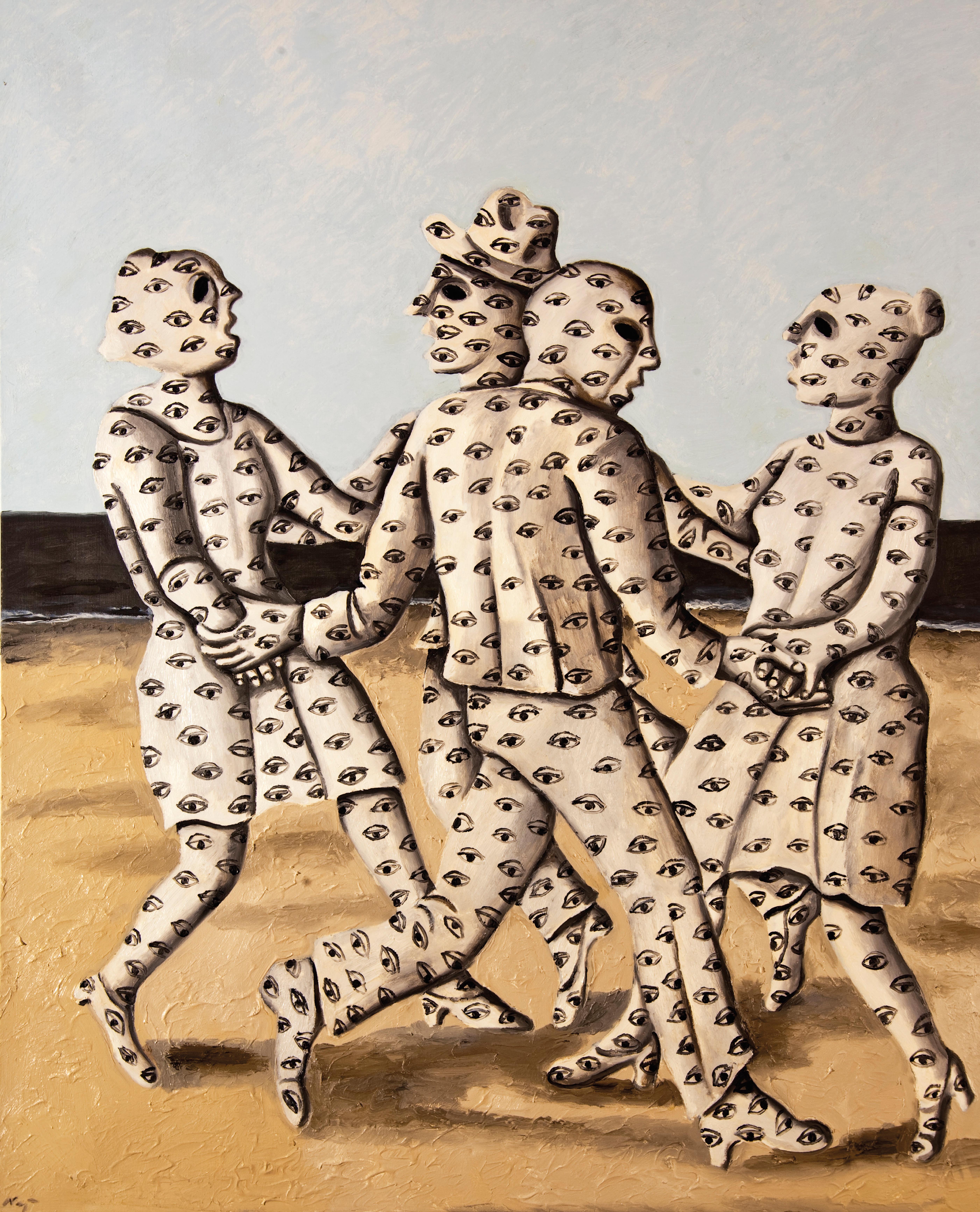 "Circle dance", 2009, oil, canvas, 160 x 132 cm
Unfortunately, the artist hasn't had an occasion to visit Baku but at least she knows and respects our outstanding masters: We maintained friendly relations with Rasim Babayev. The exhibition of  Farkhad Khalilov was remarkable, he released an album. What about Tahir Salakhov I want to say that he makes discoveries with his doings. It was quite an honour to meet them."
Now she is 68 years old and she doesn't hide it, to quote Nesterova "you can't hide your age from yourself". Most of her time she spends in Moscow, attending her apartment in New-York only 2-3 times per year with her grandson, where she lives and works. She still considers Moscow as her home. However, she denies a view of the majority that her canvases represent the scenes of life in Moscow:
"My works bear no relation to Moscow". It seems that creative works and routine coexist in the world of Nesterova without blending to each other like Moscow and Macondo (a fictional town invented by Marquez). But we can hardly notice the grief in her speech about Moscow: "Previously I gave more attention while I was painting Moscow. Now my heart is filled with the deepest compassion because there is nothing left from the real city". She ends her comments about her canvases on this.

"Autumn" (triptych), 2007, oil, canvas, 100 x 240 cm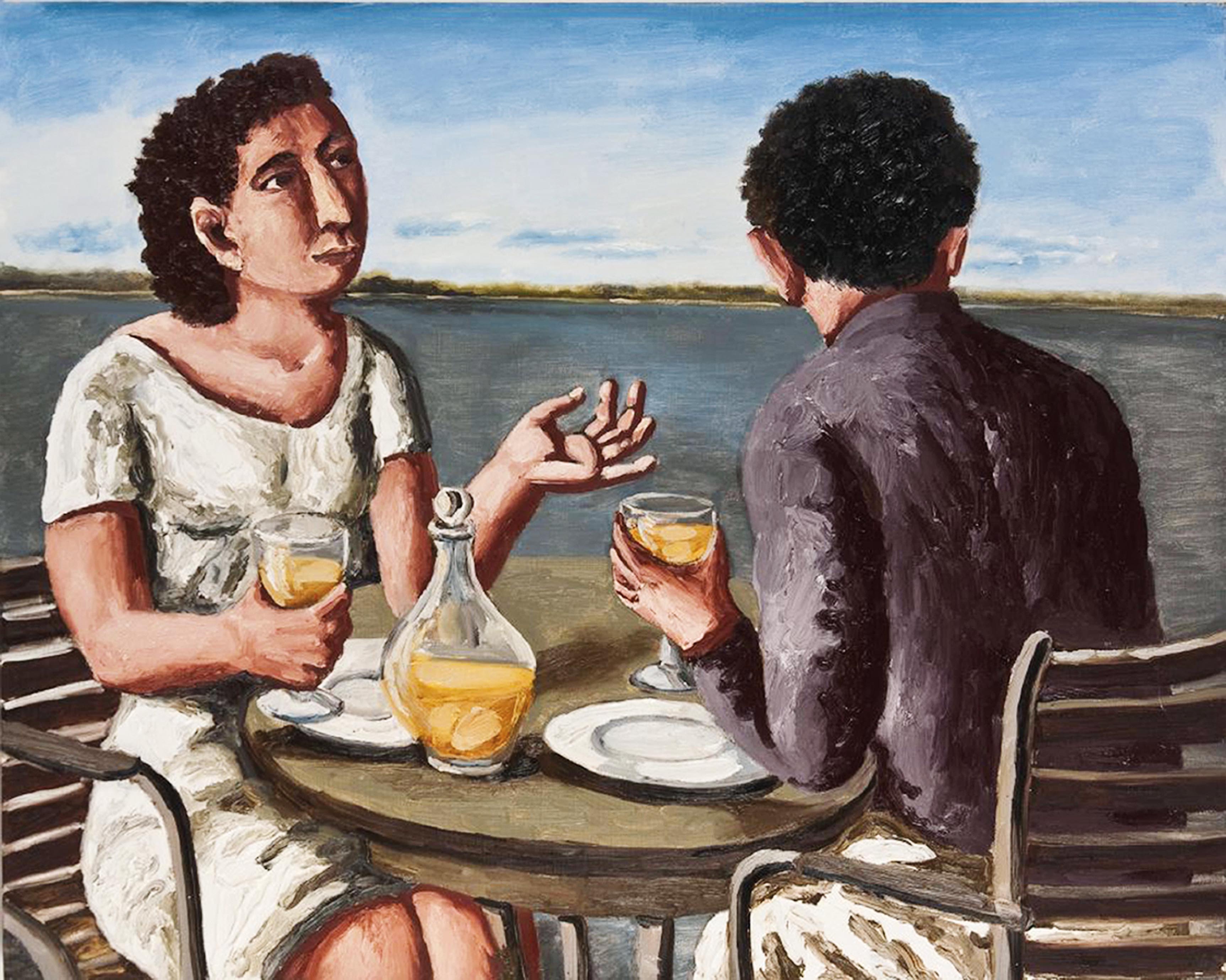 "Lunch", 2009, oil, canvas, 85 x 100 cm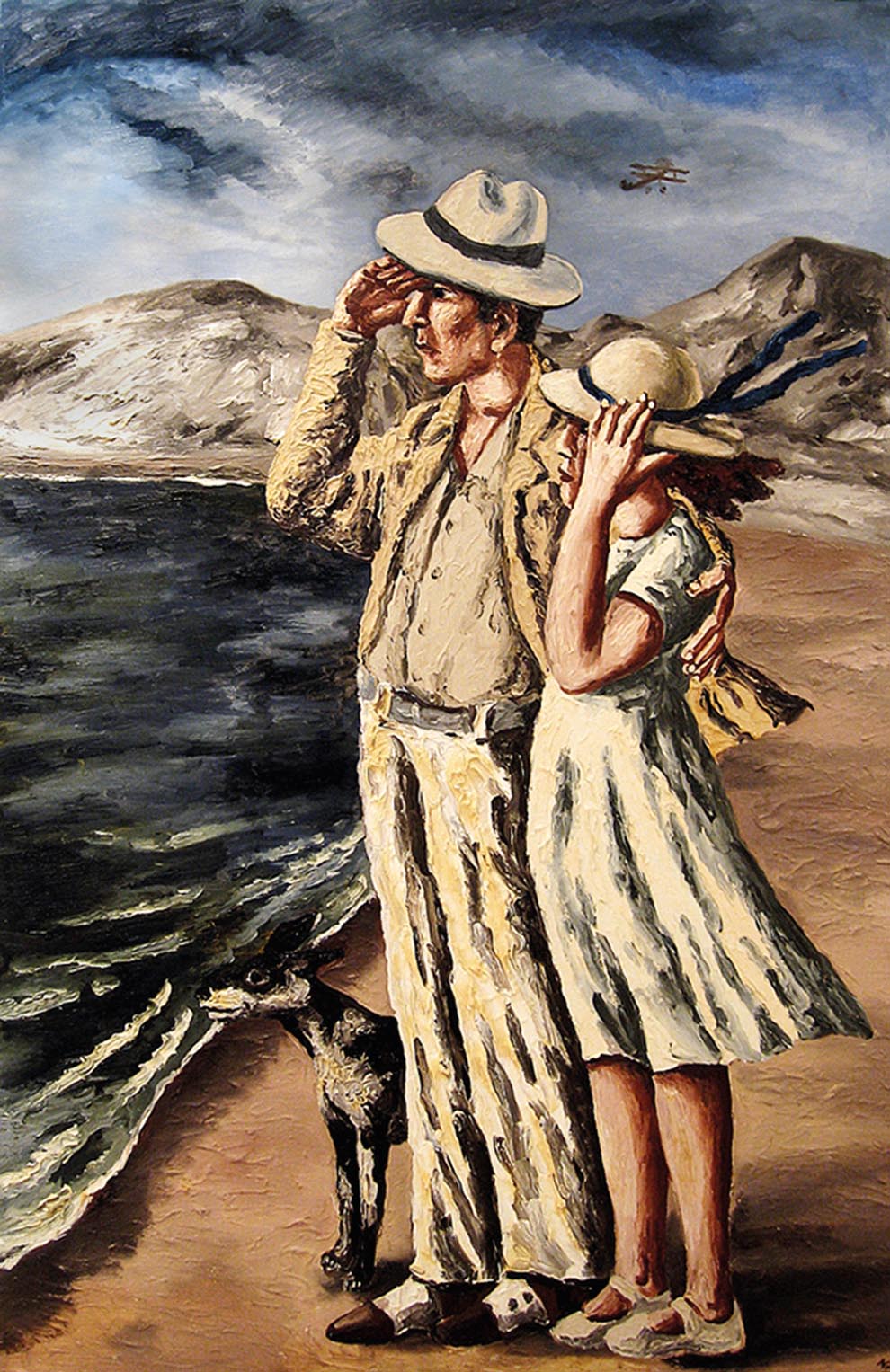 "Airplane", 2004, oil, canvas, 162 x 114 cm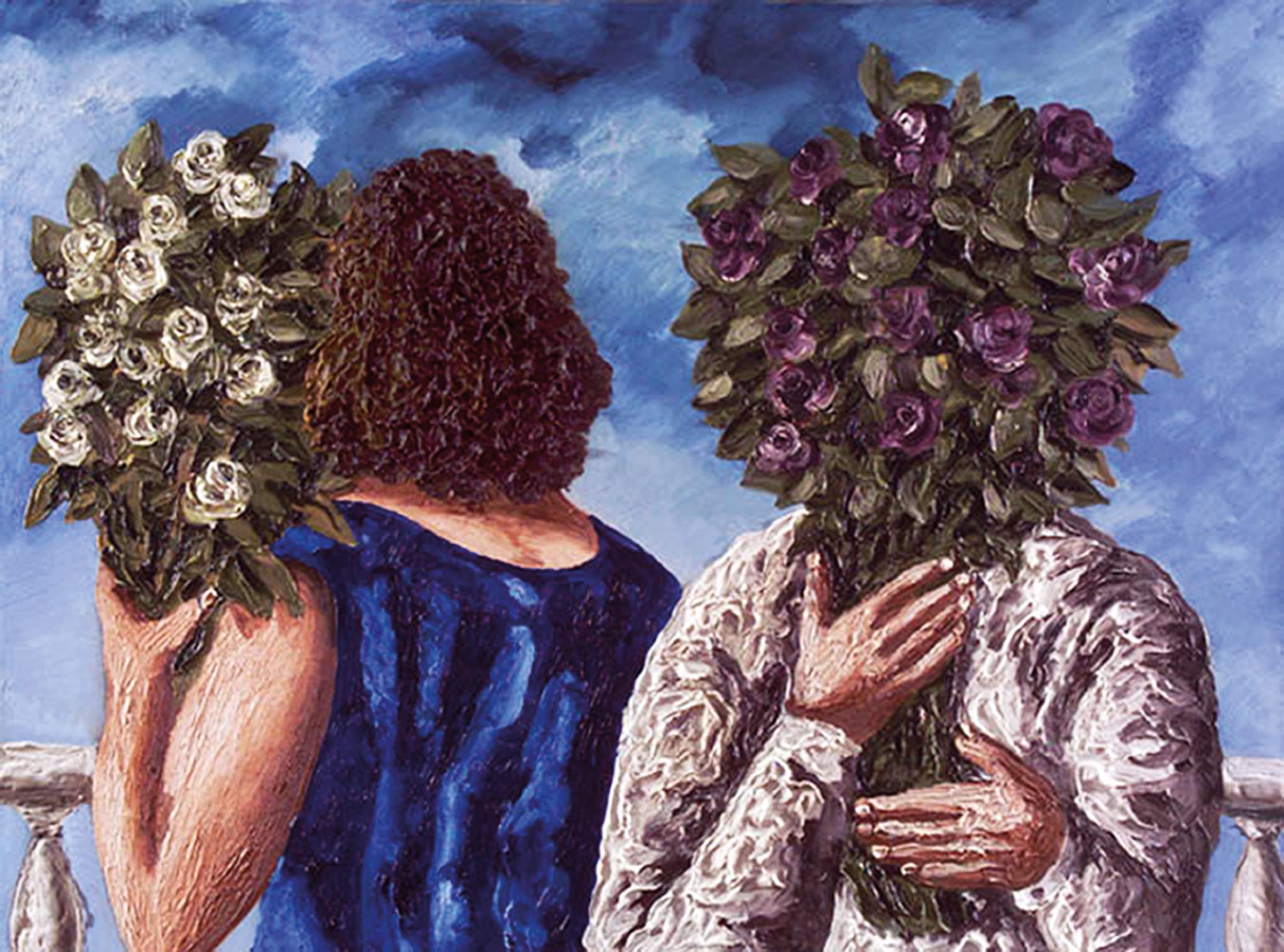 "Two bouquets", 2005, oil, canvas, 75 x 100 cm
It is pretty easy to imagine that the reproduction of mysteriously smiling "Gioconda" in the twilight and winking to little Natasha from her childhood memories, in a conspiratorial way became a part of the inspiration for creating the canvas. On these canvases, art critics are fond of seeking out the fear of solitude, anxiety and the feeling of abandonment. But the creator of the images of the contemporary Russian painting that have a lot of interpretations, prefer to let the audience to see their own. Nesterova is sure that: "The paintings have no explanation. Just the same as asking the writer what he had written about."
The true art has an endless depth so every new gaze gives it a new dimension. Nesterova doesn't impose her philosophy on others – her canvases and paintings are more expressive than words. She defines herself and other human beings as successive and rectilinear. Since childhood, she has been involving to her labour of love and she advised beginners: "Look around yourself and try to catch sight of everything." And then she added:
"If you are dedicated to your work it will be dedicated to you as well – this rule applies to every profession." By the way, for her there is nothing disgraceful when the painter makes money on his paintings: "That's his occupation! He makes his living. He is neither bird nor butterfly, though they are in need of feed too."
The story of her life can be the vivid illustration to Conficius famous quote: "Choose a job you love, and you will never have to work a day in your life."
That's the greatest single secret to the success of Natalia Nesterova.
Text: Konul Nagiyeva