It's still unknown where exactly she was born. Ziba's father Pasha Qaniyev was Azerbaijani, and her mother was Uzbek. One thing is certain: Ziba Qaniyeva became one of the legendary women of the Soviet Union.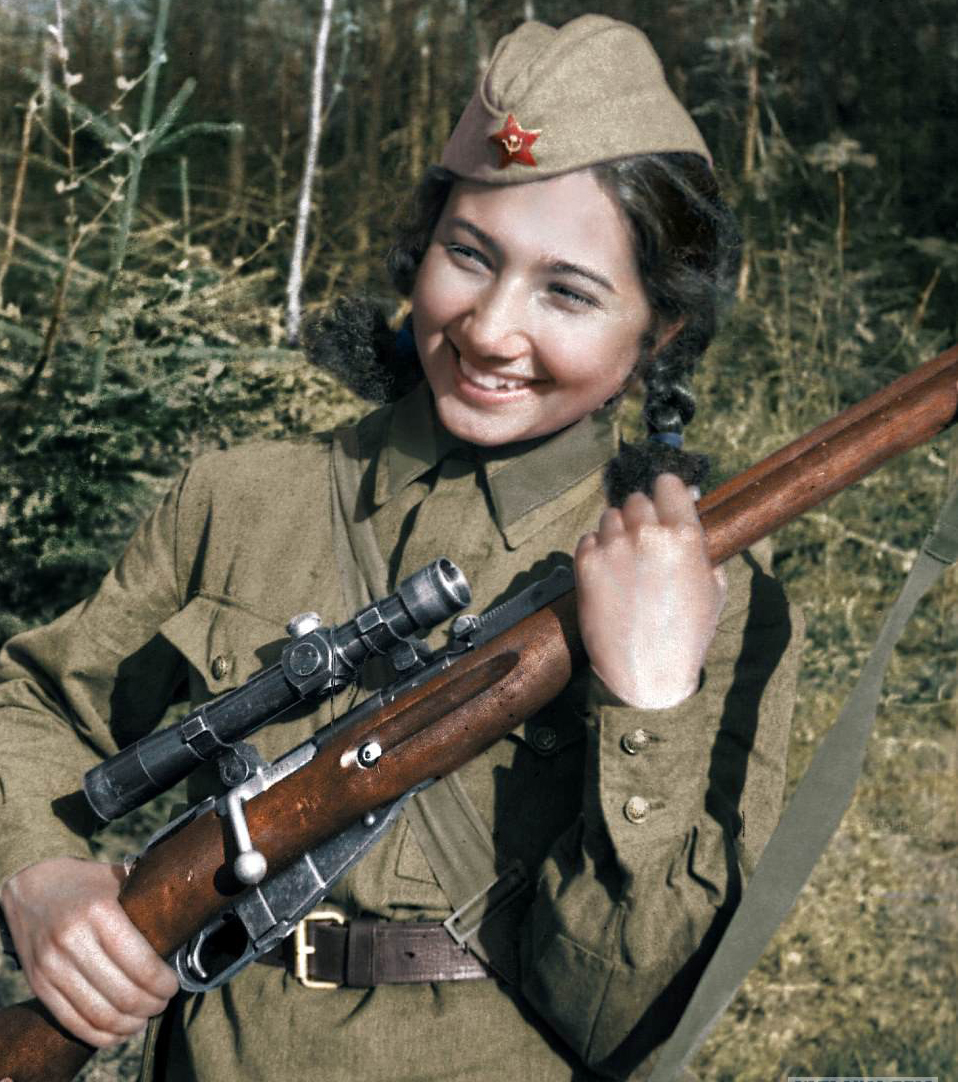 What is it like to be orphan at the age of 14 with living parents? Her mother was repressed, and father rejected his daughter, to protect her. Lonely and beautiful Ziba starts fighting for life.
Fighting for knowledge. 
Ziba moves to Tashkent, where she enters State Philharmonic Uzbekistan to study in faculty of choreography. Just to mention, the girl was not strong enough to open a door in the building.
Three years later she is already in Moscow. Moreover, the reason of visit is both daring and exciting. Ziba becomes a student of acting faculty in GITIS. Our young heroine dreams of becoming an actress!.. Except – it's 1940, the verge of war.
 In her 17 years Ziba makes a decision: she will volunteer to the front.
Fighting for homeland.
Short-term trainings where tender hands learn how to load a machine gun…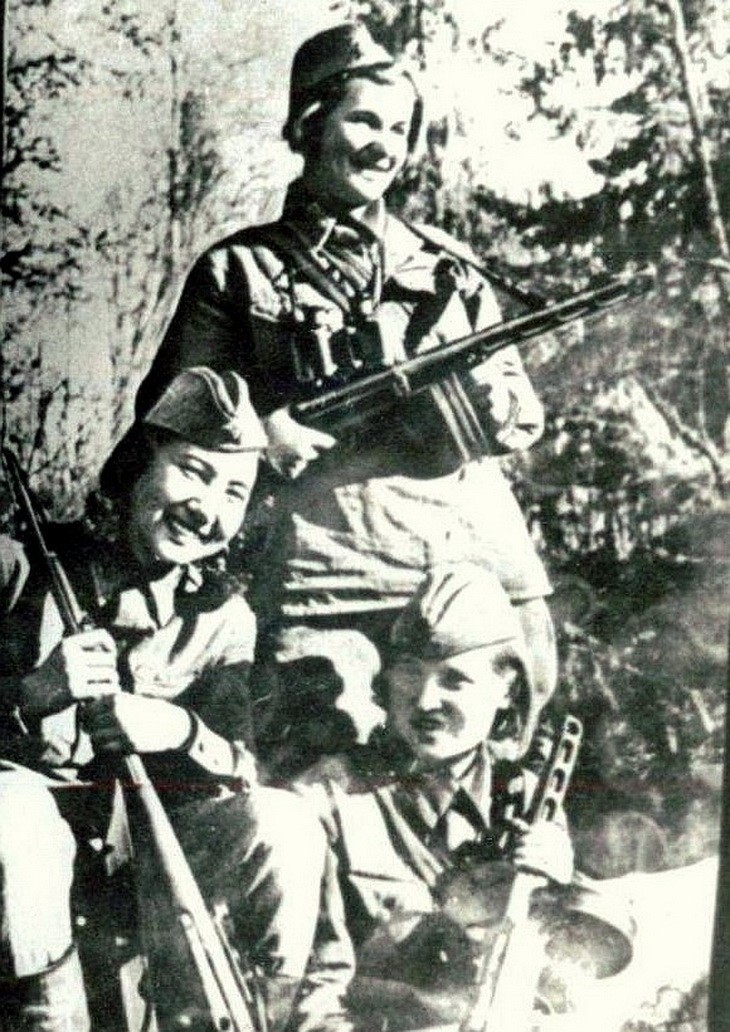 In November of 41st Ziba marches the parade on the Red Square, and right after leaves to protect her motherland. And there Ziba Qaniyeva will become one of the best snipers in her division. Tens of times she will pass the front line and transmit a lot of valuable information about the enemy…
"Tair, I killed one hundred twenty nine fascists", Tair Salakhov will remember their conversation.
…she will lead the fire right from her knee, and after shooting down six Hitlerites, will lie on snow for eight hours, only to obtain information about enemy army. Then she will organize a squad from nine soldiers on the spot and release one of the numerous villages from invaders.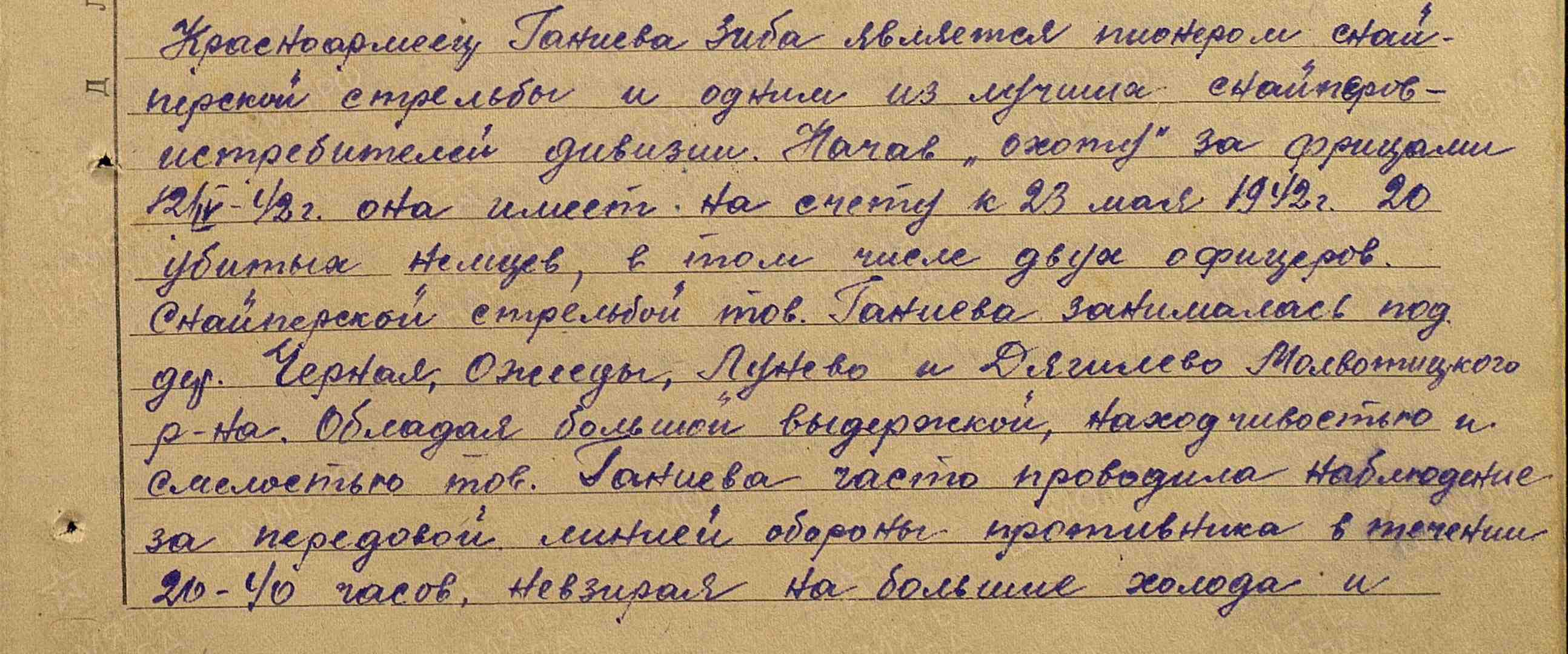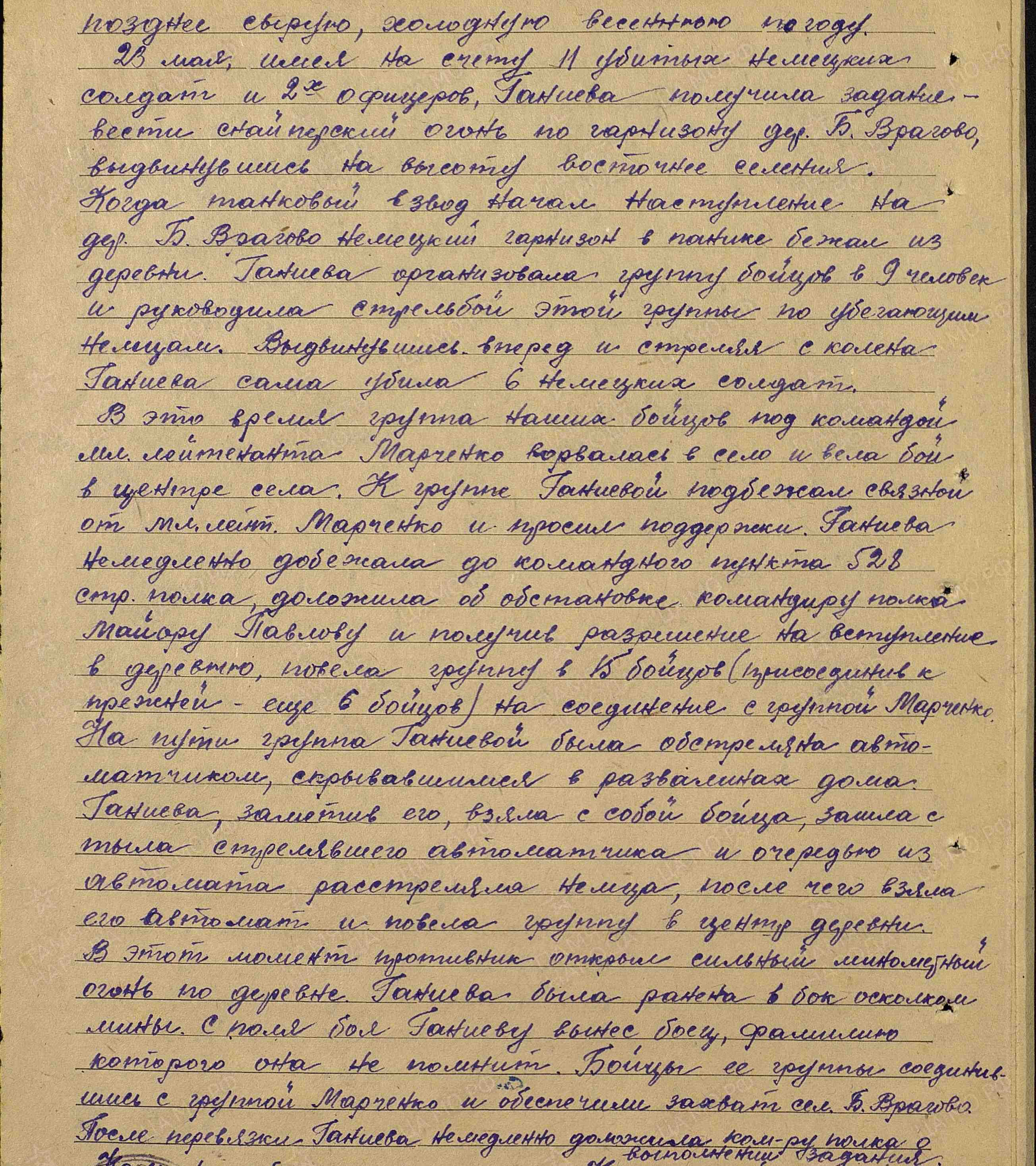 The newspapers will write about her. In 1942 the "Rabotnitsa" magazine will publish in issue №19-20 the message from Ziba Qaniyeva: "Enemies impinge on our wonderful, majestic Caucasus. Let's protect, defend form goddamn savages the gains of the Great Socialist Revolution of October: freedom, dignity, honour! We will not give to the enemies our homes, our children! Death to the enemies! Imminent death from our sharp, tempered weapon!"
After the next strong mortar attack Ganiyeva will be seriously injured with shrapnel in her side, the blood poisoning will begin. She will be carried out from the battlefield by her companions, risking their lives: Fyodor Kirillov, Yakov Kolyako and Nina Solovey. And the spouse of the then member of the Central Committee Bureau Maria Shvernik will bring Ziba back to life and accept her to family.
"All normal women carry a child for nine month, and I was carrying you for 11 months", remembered Maria Fyodorovna.
Ziba heard about the victory there, in hospital.
She will be awarded with multiple state awards, including a rare Order of the Red Banner, Order of the Red Star, the medal "For the Defense of Moscow". Ziba khanum, most certainly deserved much higher ranks, but her family did not become an exception of repressions. Perhaps, that's the reason her list of prizes is so modest compared to her exploits.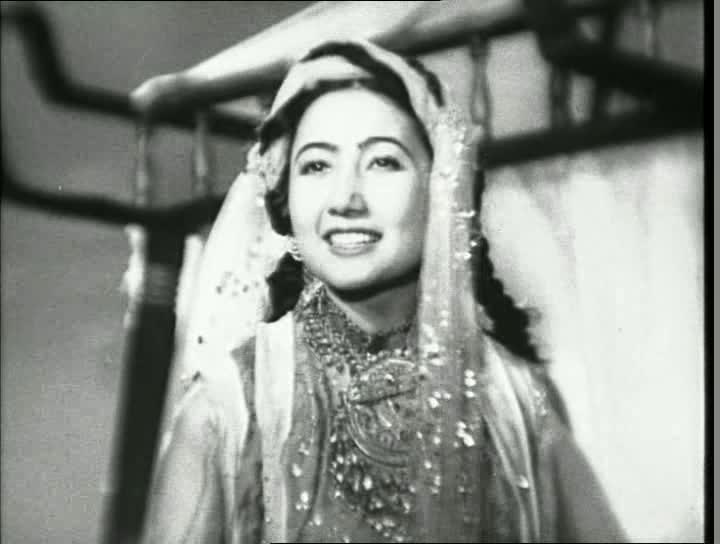 Fighting for life.
After the Victory a fight for normal life and education, interrupted by war awaited for her.
Ziba Qaniyeva will marry the famous diplomat Tofik Kadyrov who was temporary Charge d'Affaires of USSR Embassy in Turkey. During spouse's diplomatic service she will meet Indira Gandhi and her son. Ziba will have a son herself, named Marat.
She will get PhD in Oriental studies and professor. In 1955-56 she will be in charge of language and literature department of the Baku higher party school (present Academy of Public Administration under the President of Azerbaijan). In 1956 she will become the research assistant of Institute of Oriental Studies of the USSR Academy of Sciences. By the way, the dream of becoming the actress will come true too! In 1945 Qaniyeva will play a role of the Persian wife of a shah in the movie by Nabi Qaniyev "Tahir and Zukhra".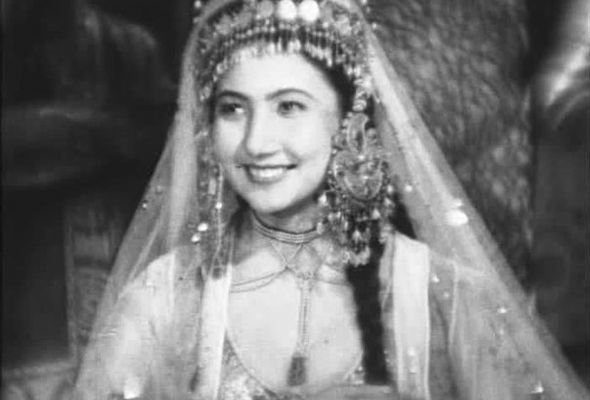 Unfortunately, we don't know anything about the last years of life of Ziba khanum. In 2010 this legendary woman will close her eyes forever in Moscow. Same Moscow, which once young girl protected from the Nazi aggressor.