The third M.A.P. International Theatre Festival which stands for music, art and performance will be held in Baku on 10 through 20 October 2019. The Festival will encompass the main theatrical venues of the city, introducing the most outstanding theatricals of near abroad and further afield – the programme features 16 performances, which represent different genres and schools. There will be drama, contemporary dance, physical theatre, and puppet shows through to clownery and musical performance with circus show elements…
Participating in this year's festival are: E.L. Vakhtangov Theater (Russia), Theatre AKHE (Russia), Priyut Komedianta Theatre (Russia), Kukolniy Dom Theatre (Russia), New Riga Theatre (Latvia), Theatre of Europe (Russia), Puppet Theatre of David Espinosa (Spain), OLE! (Spain-UK), WHS Theatre (Finland), world-renowned Kibbutz Contemporary Dance Company (Israel), Sardegna Theatre (Italy), Atelier Theatre (Russia), Puppet Cinema (Israel), Recircuel (Hungary) and others.
The Festival is opening with the play The Gathering of Loonies by the producer Kamran Shahmardan, who has reconceived the namesake work of Azerbaijani literature classicist Jalil Mammadguluzada, but the first festival "robins", however, came within the first day of September – Vakhtangov Theatre plays three performances in Baku at once: Eugene Onegin by Rimas Tuminas in the State Musical Theatre, also Medea featuring Yulia Rutberg and Crawfish Cry about the memories of the actress Sarah Bernhardt in the Russian Drama Theatre.
Here one can also watch "Uncle Vanya" of the great Lev Dodin, with Kseniya Rappoport as Yelena Andreyevna; and absurdist comedy A Man from Podolsk of Priyut Komedianta Theatre of St Petersburg; also Sonya of Tatyana Tolstaya staged by the famous Latvian stage director Alvis Hermanis.
Just like before, MAP Festival gives opportunity to actors, directors, and playwrights and all who belong to mysteries of theatrical art, share their sacred experience, find answers to the most essential questions and expand the geography of their professional ties. The October programme is going to be rich with lectures and master-classes from the guests of the festival. Subscribe to the M.A.P. website in order not to miss anything.
The opening of M.A.P. will be accompanied by the showcase of posters for all plays to have been staged over three years of its existence.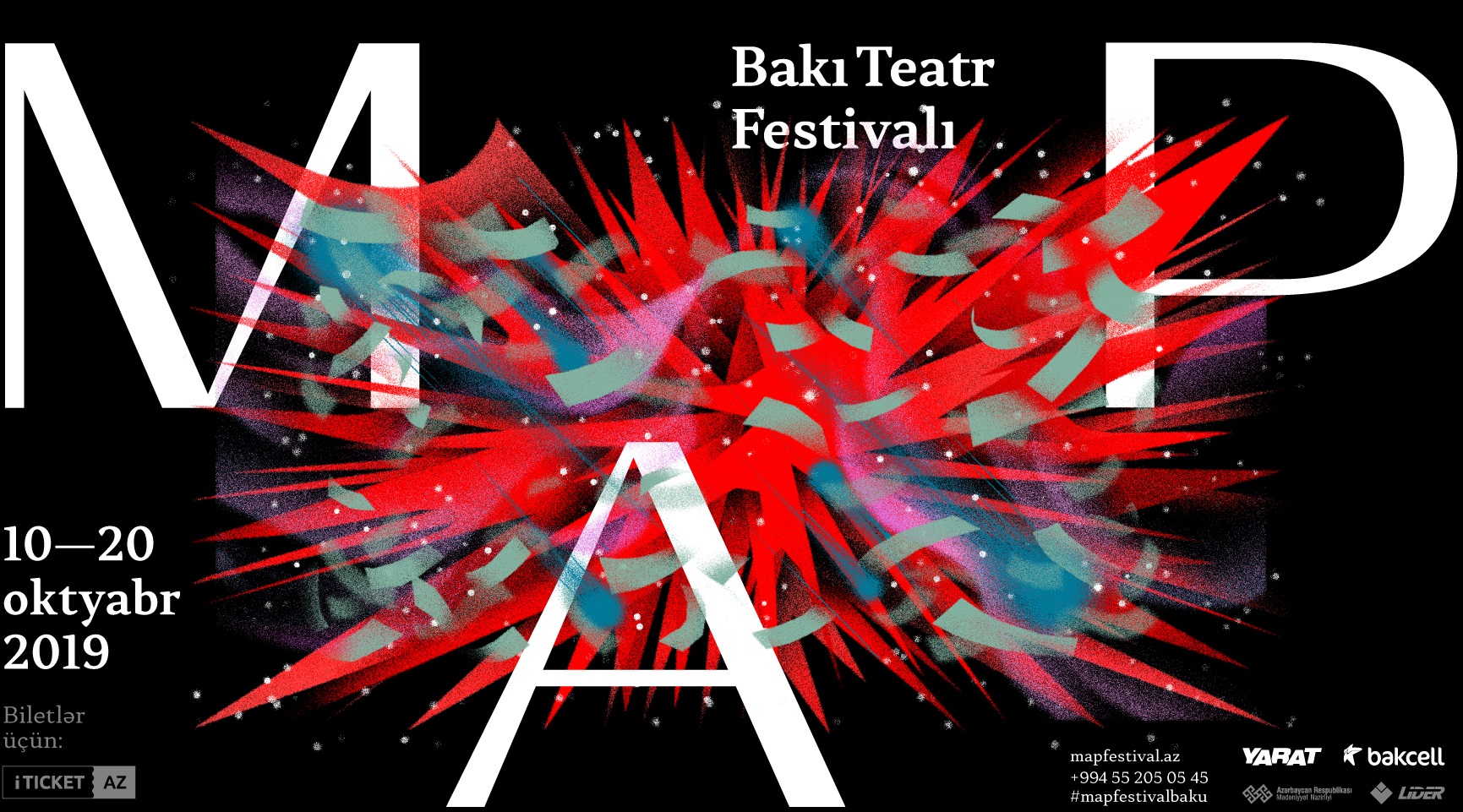 Tickets are available for purchase on iticket.az website, in all ticket desks of the city and at ASAN service centers.