«Claudia is like a cat, allows fussing her, but beware: she may well turn into a tigress and tear a tamer».
Luchino Visconti
A famous actress, a prima of Italian and French cinema, who acted in more than 140 films, worked with such directors, like Federico Fellini, Luchino Visconti, Franco Zefirelli, Claude Deloucheе etc., the Chevalier of the Order de la Legion d'Honneur, an active public figure, a beautiful woman… All this refers to Claudia Cardinale.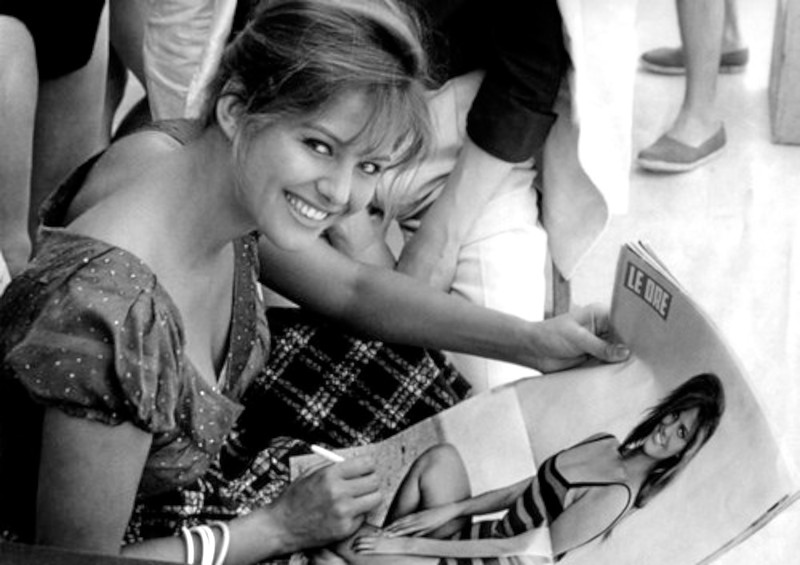 How old were you, when you first tried your hand in an actress profession?
It is amazing, this occurred long before I started acting in Italy. That time I used to live and go to school in Tunis. One day two great film directors  Jacques Baratier and Rene Vautier went past the school I was studying and invited me to act in a film. As I didn't want that, I ran away, even not facing their direction. Then they were on a visit to my father and eventually I acted in a documentary film as an Arabic woman. Later that film was presented at Berlin film festival. I was just 16 years old.
When I turned 19, I participated at a contest, where the most beautiful Italian girl of Tunis was to be chosen. It was a great event, where representatives from Italian embassy were present. My mum and my sister supported me. There were a lot of girls, but by twist of fate I was chosen as the winner. The contest prize was the package tour to the Venetian film festival.
Afterwards many film producers, directors invited me to play in their films. I rejected all of them. When I arrived at the film festival with my mum, newspapers wrote the following about me: "This girl has refused playing in cinema".
And how was your actress career formed?
When I turned twenty, I arrived in Italy for studying art of the film at the Experimental centre of cinematography in Rome. Frankly speaking, I wasn't ready for exams at all. Evidently, cinema school employees began discussing me. Having heard their talk about me, I got angry and left clapping the door.  And what do you think they told? – «Оh- she has the attitude!»...
And, at last production of Mario Monicelli's film started in 1958…
What genre of film was that and what was its name?
It was a science fiction film! It was called «I soliti ignoti» («The Usual Unknown») in Italian. The greatest actors: Marcello Mastroianni, Renato Salvatori, Vittorio Gassman, Toto also acted in that film. My mother tongue is French (Tunis was a French colony), thus I didn't speak Italian and didn't understand any word addressed to me. And unexpectedly I signed the contract with the largest production company Videa Studio, owned by Franco Cristaldi.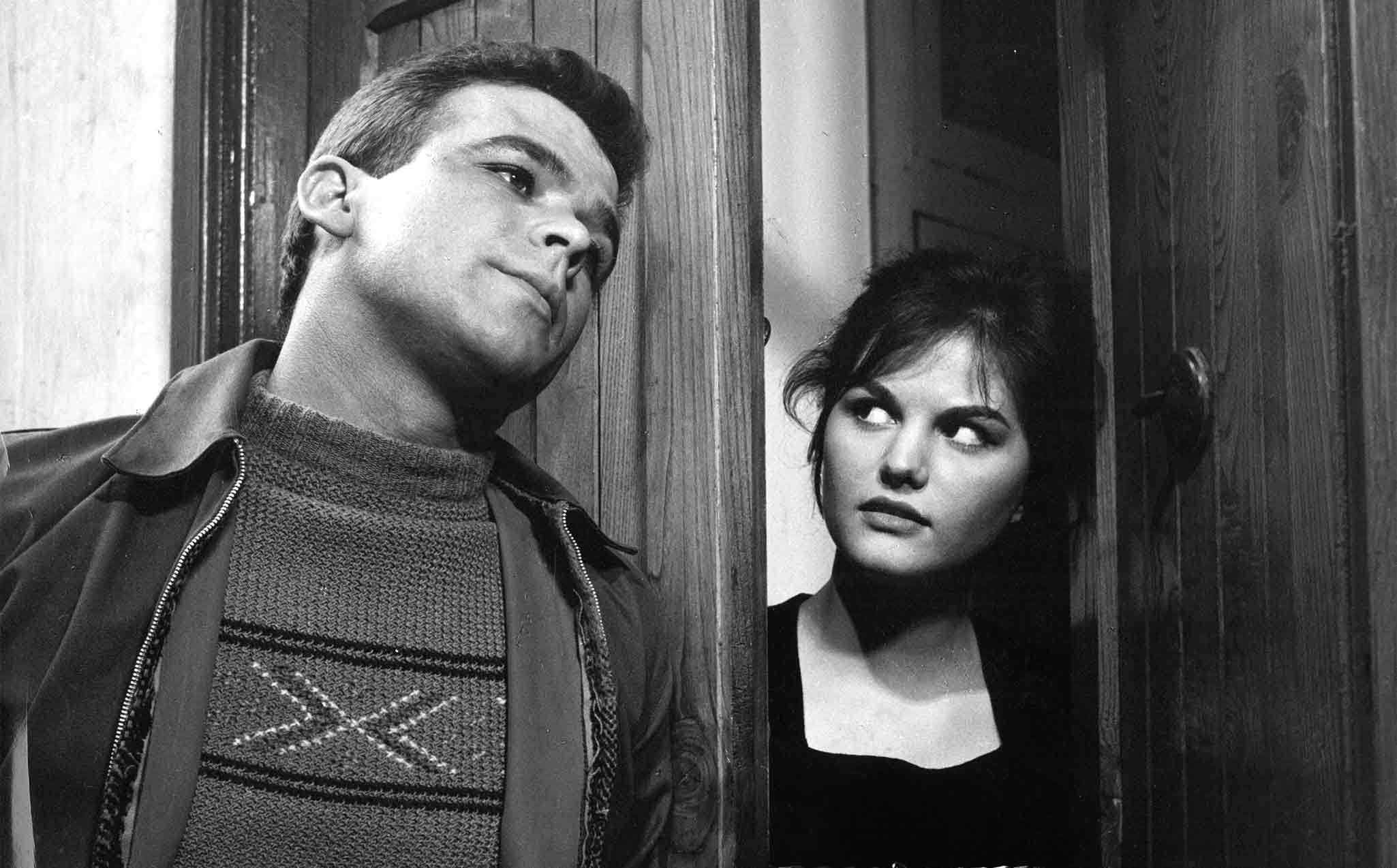 Film frame "The Usual Unknown", (1958)
But why didn't you feel that actress talent in yourself from the very beginning?
I didn't wish to become an actress. My sister had such a dream, as she was a beautiful blonde girl with blue eyes. Thus, I didn't wish to play in any film. But all were insisting so long... Maybe due to the point, they perceived in me a talent and I had a very strong personality. At long last I started acting and I had a chance to work with outstanding directors. I acted in films in Italy, the USA, Australia, South America, Canada, England etc. How funny it was, as a matter of fact I dreamt of traveling all over the world and my dream came true.
Thus, did you realize your calling after your first film?
No. I was simply lucky to work with such wonderful authors, directors and actors. And, namely, thanks to them I became an actress.
When an actor plays in a film, then he lives not one, but multiple lives. And for accomplishing this work, it is necessary to be internally very solid. Otherwise, you may lose your personality, stop realizing who you are, because of your permanent change. It is important to present  method acting in front of the camera and then to be yourself.
Do you think, your fate was to be an actress?
I presume, yes. You see, "maktub" means "fate" in Arabic. Arabs say, our destiny is depicted in heavens.  And it will happen, if it is meant to happen.
What is happiness in your opinion: is it successful career, your achievements, your family?
Family is very important.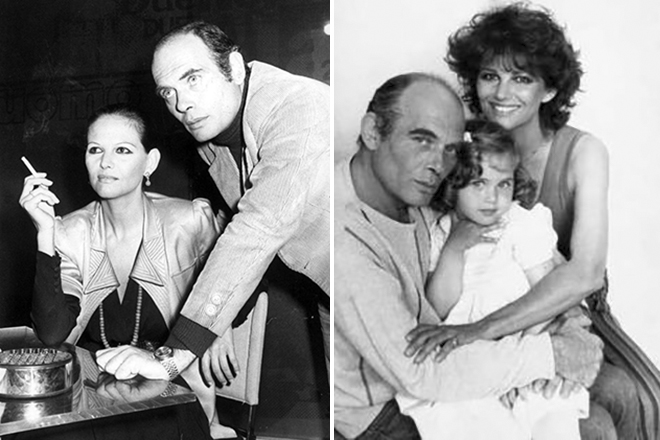 With husband and daughter Claudia 
And what about men?
My daughter's father was an important man, he was a famous director, a Neapolitan, an intelligent and intellectual man, as yet we weren't married officially.
But, do you believe in marriage?
I believe in family. Family is in the first place for me. As for marriage, I concluded too many contracts, including film shootings, and perhaps due to this reason I didn't want concluding another one.
How did you acquaint with your daughter's dad?
It happened during rather successful film shooting with very good actors presented. And he chose me. He was very handsome, worked for a theatre. When I saw him, I understood, he was the man of my life.
And haven't you ever regretted concerning that?   
No, because he was the only gentleman for me. We were destined for each other. At present, he lives in Rome and I am in Paris, however, we are very close to each other, like before.
How did you bring your daughter up? Would you like her to be an actress too?      
No, when she turned 14, I proposed her freedom of action and she already lived individually. Although her father thought, that I went nuts. Then she left for London to study, I worked and we had excellent relations.
And hasn't she ever wished acting in cinema?
No, although she was invited a lot, she has always refused.  Because, she presumed, that she was invited due to my personality. 
This is a decision of a person with strong character.
Yes, additionally, she is very smart, beautiful with blue eyes and she is very image of her dad.
Claudia Cardinale in Baku
You have always looked stylish since your tender age. Have you had your own stylist or have you done all this yourself?
It is amusing, but when I was young, I had a lot of wigs, thousand of them. Sometimes I felt lonely, sometimes I was happy.  I always liked to be different, depending on my mood.
And how did you become UNESCO Goodwill Ambassador?
It was long ago, approximately 20 years have passed since that time. I fought for the rights of females and I also dealt with environment protection issue.
What countries, in your opinion, have severe problems concerning female rights issue?
For the last years a lot of problems have been observed in this area, such as in Libya, Egypt and many other countries. Nowadays, everywhere in those countries war has been waged.
However, revolutions, which took place in Tunis and other states prior to this, led to better changes. Particularly, this refers to females. Women have always been in the centre of revolutions. The point is, we are strong in spirit.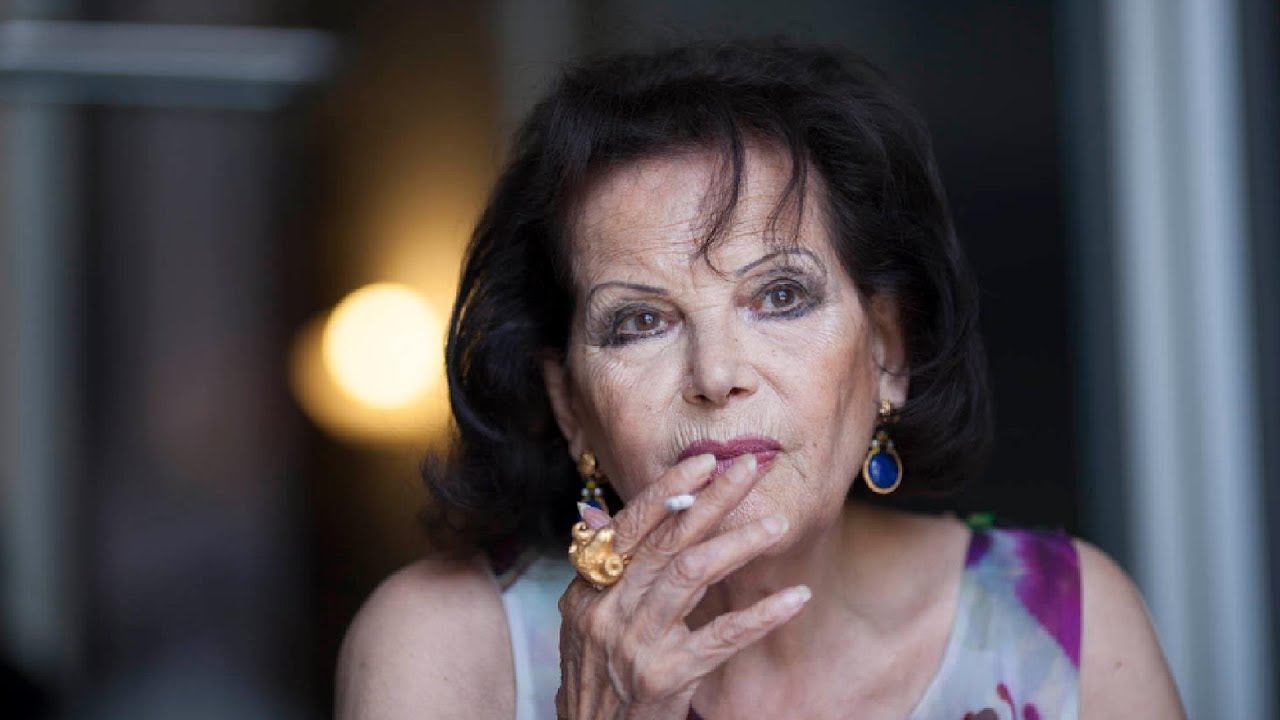 Do you think, should men and women have equal rights?
Yes, I think so.
And what measures do you undertake on point of nature protection?
Ecology is an extremely important issue.  Exhaust gas inflicts record loss to the planet. And all necessary measures should be undertaken for rescuing environment. You see, I have produced a stunning film, dedicated to this problem in a small town, near Peru. Film is called «Fitzcarraldo». It was shot completely in nature.
Did you live in the tent then?
Yes, and due to that point during our work we had two problems there: insects and we didn't know where and what we would eat. Nevertheless, that was the best adventure in my life, which lasted for two months.
And what is your opinion of Baku. Is this your first visit? 
No, I was here many years ago, during Soviet Union period. I like your city very much at night time. It is gleaming all around, lights are everywhere.
Are you going to visit us again?
I am very much looking forward to it.
Interview was conducted by Ulviya Makhmudova