No one can fight the temptation of trying on his "Seven deadly sins" collection. The jeweler, who creates not just accessories, but reviving stories, which add a special metaphysical sense to the sparkle of precious metal. The conversation with Stephen Webster is presented as primary map of the Master's path. After having investigated it, we will try to find the answer to his intimate question: "The coast of which sea will attract him next time?"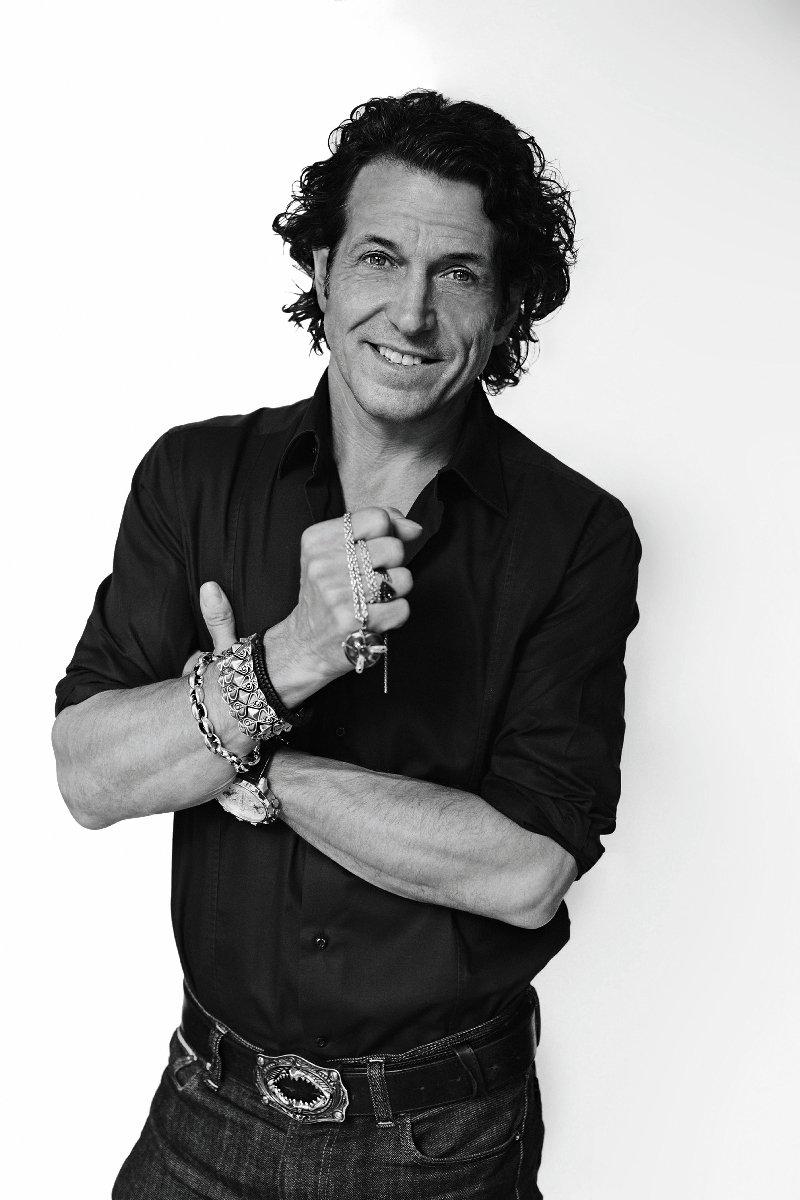 UNDER THE SIGN OF FATE AND PASSION
It all started from a course of lectures in Midway Design College which initiated my passion to delicate art of jewelry, to the very process of this subtle craft. After finishing it I decided that I need to make jewelry different from the works of other masters.
UNDER THE SIGN OF SECRET AND PROVOCATION
Some themes are pleading to be embodied in jewelry. "Seven deadly sins" and "Astro ball" collections have huge success because they emphasize aspiration of people to belief in something undiscovered. But at the same time I always bring a little bit of humor and provocation in the product.
Only six years ago all our jewelry pieces were precious and too expensive for most of the youngsters. Therefore I made conscious effort for creation of the democratic line of this collection. Also soon there will be men's Astroball collection with cuff links and pendants from this line. Pendants are for men, therefore, they are quite small. Well, and cuff links, as well as Astroballs, are full of symbolism.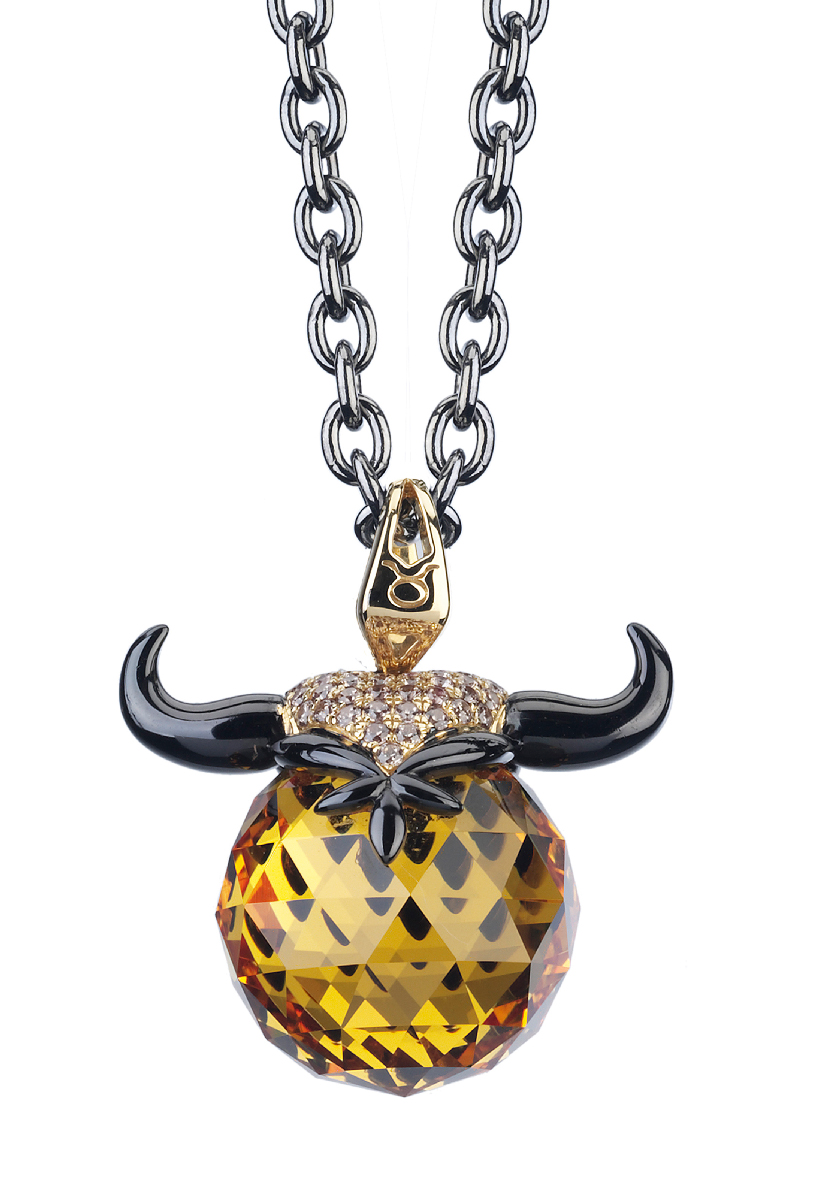 UNDER THE SIGN OF CASPIAN SEA
The city on the shore of the Caspian Sea mesmerizes those who meet it for the first time. My trip to Azerbaijan initiated the creation of our couture collection dedicated to places I visited during my life. And the Caspian Sea theme was chosen for this collection, because exactly this enchanting place suits the best for launching the project with moonshine. I'm sure that the Caspian Sea collection will become a hit.
UNDER THE SIGN OF A STAR
A lot of stars give their preferences to our jewelry. Christina Aguilera is the most passionate lover of Webster brand, who from our best client turned into the official face of the brand. The Osbournes are also in the list of our admirers. And if you watch the XFACTOR England show, then you certainly noticed Pink's Caspian Sea earrings which were hard to take the eyes off. We are happy to cause the genuine enthusiasm of people from the celebrities' world for so many years.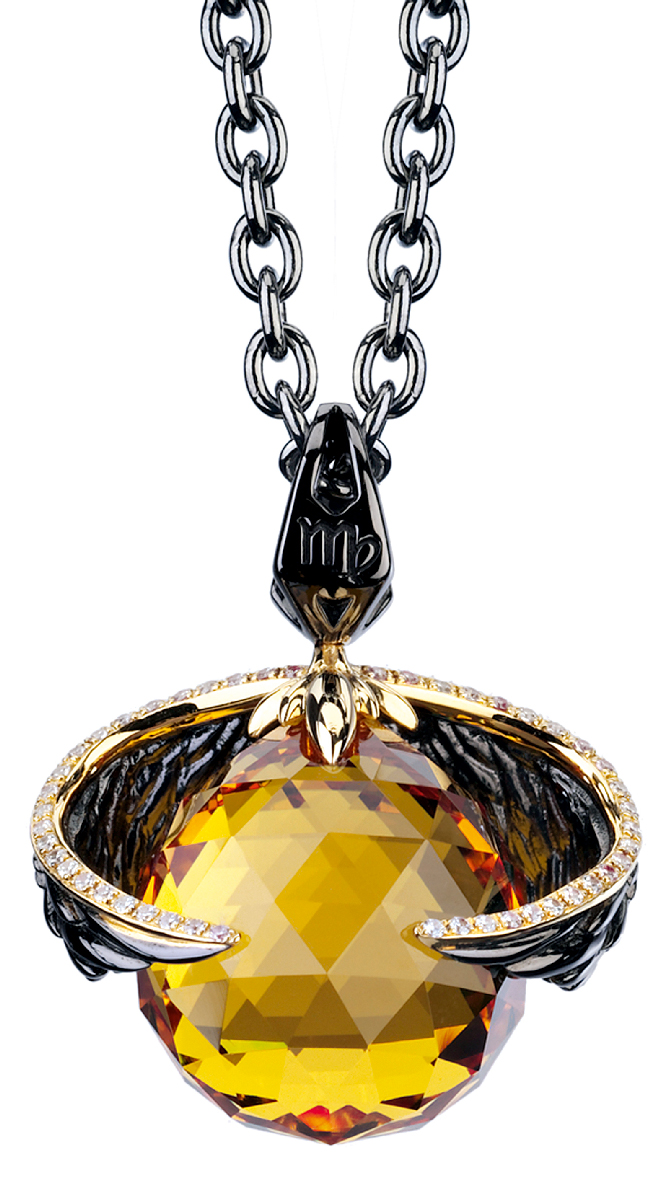 UNDER THE SIGN OF FUTURE
Right now I am working on a big project dedicated to science fiction. I got the idea from my childhood fantasies. We intended to live in another world, as it was promised, but we did not do it. I wanted to fix this idea in our jewelry. I studied reference materials on a subject, starting from David Bowie and finishing with book "2001: A Space Odyssey", and, eventually, came to understanding of that what will be the concept of this collection.
UNDER THE SIGN OF QUILL
If stars were settled differently, having defined my destiny another way, then I would pick the quill. I love to write, I'm being printed in papers and magazines, "Independent" for example. I would like to write more often about things, interesting to people, which I face on trips and which are in any way related to jewelry. Now I'm in process of writing my own original book. This will be sort of an autobiographic story about an endless trip involving jewelry. Usually I write on the plane, during long flights…
UNDER THE SIGN OF SUCCESS AND CALLING
In order to achieve recognition, you need to have your own beliefs and authenticity. And then you just need to follow them. And if you are not unique, and don't believe in what you do, no one else will. You need to keep doing your job, without concerning about whether you will get successful or not. This is what being creative means. It does not matter in which field you create, the most important is to remember, that success comes to the bravest ones.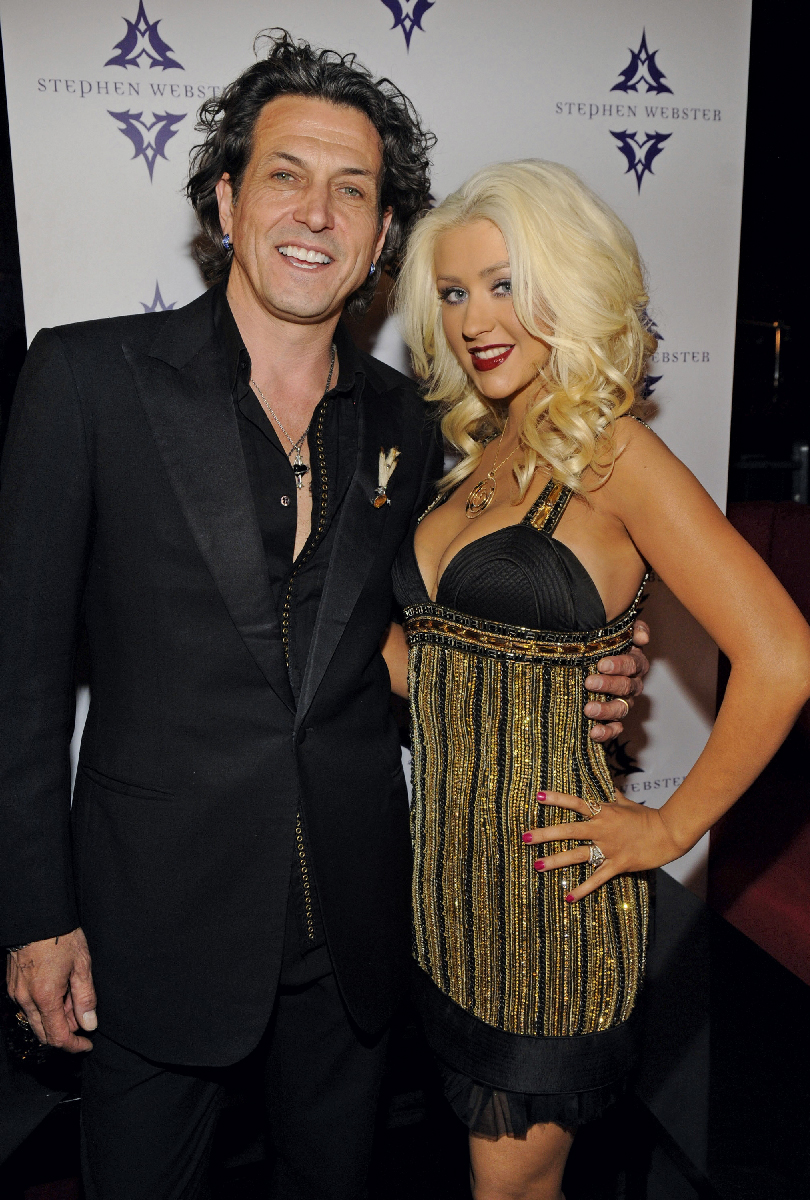 Interview by Ulviyya Mahmudova