The Honoured Artist of the Azerbaijan SSR (1973), the People's artist of Azerbaijan (1998), the Holder of "Shohret" order Shafiga Akhundova was the first woman in the Orient to compose an opera.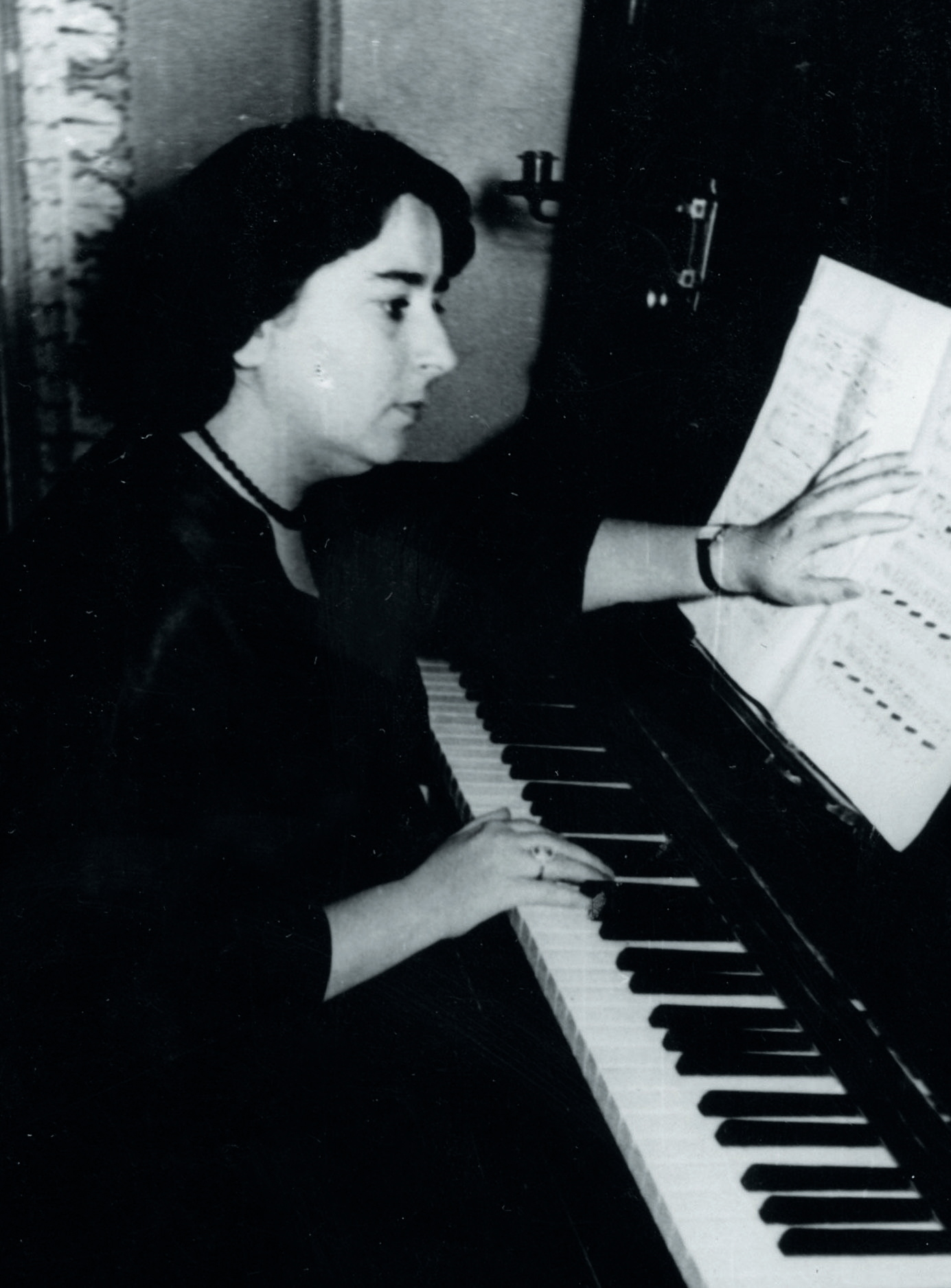 Shafiga Akhundova was born in a family of the well-known cultural worker Gulam Akhundov in Shaki on the 21st January, 1924. She was not an only child in the family, as she grew up, surrounded by brothers and sisters. According to her mother, little Shafiga was singing and dancing all the time whereas all other children were already engaged in certain activity.
The young heroine learned to play by ear on her own. Her elder sister Zumrud was married to famous writer Mammad Araz Dadashzade. Singers, poets, writers with their spouses, including Samad Vurgun, Rasul Rza, Mirza Ibrahimov visited their house frequently. And, as a rule, they were asking: "Let Shafiga play something".
One day writer and a playwright Mirza Ibrahimov called to the luminary Uzeyir Hajibayov and told him about this girl, thereafter Shafiga was sent to his place. He accepted her and, eventually, became not only her music teacher, but also directed her in her life. Particularly, he continuously repeated to her to be more courageous and more confident; Shafiga was naive by nature, even a child could deceive her and she would not suspect.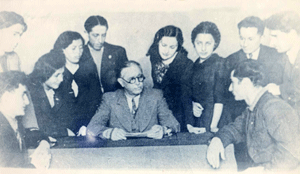 The first song, composed by Mrs. Shafiga in 1943, was dedicated to women, collective farmers. She submitted her music text for approval of her strict teacher, Uzeyir Abdulhuseynovich said in connection with it: "This fragment is slightly disharmonized". And he personally made corrections, then gave his go-ahead to the work.
Uzeyir Hajibayov appreciated vocal qualities of his pupil highly and wanted much her to perform the Nigar's part in his "Koroglu" opera and the Gulchohra's part in "Arshin mal alan" operetta. However, these ideas were not realized, because Shafiga's parents didn't allow her to take part on the stage. However, she performed a hymn anyhow. Many composers created hymn, nevertheless, the maitre's work was selected. Thus, Mrs. Shafiga was the first woman in our country's history, performing the hymn.
In 1972 she composed the opera «Bride's rock», which was derived from Suleyman Rahimov's story with the same name. That was the first opera in the Orient, composed by woman. Mrs. Shafiga stated, nobody had expected that from her. On hearing this, some people mentioned ironically the following «where is Shafiga and where is opera»?
She came to the building of the Composers' Union, knocked on the door of Tofig Guliyev's room and presented her first opera text. To tell the truth, Tofig Guliyev was astonished. As a matter of fact, an opera is considered to be, as one of the most complicated forms of musical work, however, Mrs. Shafiga wasn't scared of anything! The first night drew such capacity crowd, that firemen arrived and stopped admitting extra audience to the auditorium, in contrary case, tiered stalls could be collapsed. 
She called herself, as a composer of lyrical works. It is impossible to systematize all that could inspire her to compose a melody. Once she was a witness of a quarrel between two women-neighbors; Shafiga, who had never seen such scenes, was shocked. Just after a couple of days two spectators scrambled for one seat in the theatre just in the middle of the act. Afterwards, she wrote a song «Let us be friends», though, according to the composer, « we didn't get "friends, eventually".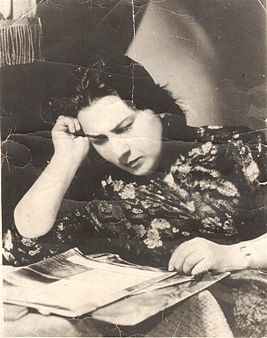 Like in any other story, her fate started presenting claims to her at certain point. The cycle  created on base of Samed Vurgun «Aygun» poem's lines, is particularly, dear to me from number of romances. Shafiga stated: «I presume, the poet has reflected in a poem, namely, my life, as heroine's fate is so closely aligned with mine. She got married, however there was no mutual understanding with her husband. She was confronted with an alternative: to select creativity or a family. It was evident, it would not be possible to kill two birds with one shot. Mrs. Shafiga gave birth to her son, but got divorced from her husband.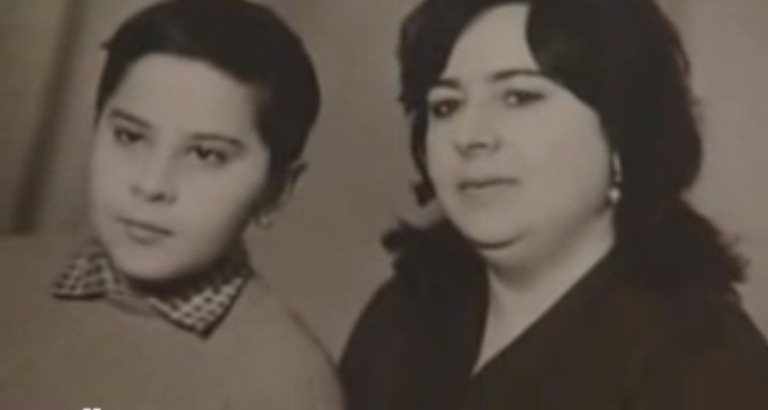 The singer Flora Karimova called her son, the talented pianist Taleh Hajiyev, as a person-orchestra for his virtuous music performance. Mother and her son felt affected to each other very much, though, they could disagree at something. Taleh participated at preparation to his mother's opera production in the most active way. He was very talented, however he was valetudinarian. As his life  was fading away, Mrs. Shafiga was getting older ahead of him. His death in 2008 was concealed from her for 2 years.
Nobody can tell the extent of works, the talented young man, not experiencing joy in his life was able to compose. His song "Bele gemli dayanma" is being rehashed even hitherto.
Till the end of her life Mrs. Shafiga reproached herself for not resolving to give a birth at the second time. She outlived him by 5 years, at times even forgetting about his death. Though she presented happiness of cradle song to many mothers and devoted it to her son, nevertheless she wasn't able cherishing him.
Mrs. Shafiga used to tell: «Majority of my songs are with happy destiny. These songs were performed by Shovkat Alakparova, Sara Gadimova, Sakina Ismaylova, Zeynab Khanlarova».
Approximately, 70 year period activity of the maitre, possessing a wide creative range, includes songs and romances, operas and operettas, orchestral suites and plays. Shafiga Akhundova's health state worsened at the last year of her life. Her feet failed, she had also problems with speech and eating disorders. Shafiga Akhundova died in a hospital on the 26th July, 2013. She dreamt of celebrating the 90th anniversary with admirers, but she died by several months prior to that date. Mrs. Shafiga left this world the very same month of her son's death. She was buried in the II alley of Honourable burial.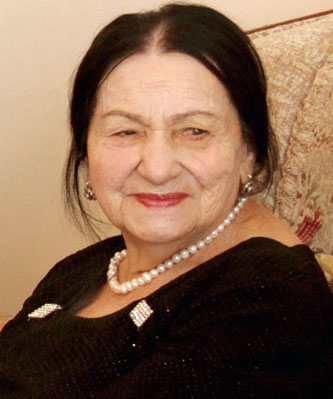 Text: Arzu Jaeed