Long-awaited "Mademoiselle, who sings blues" concert of legendary Patricia Kaas finally took place in Baku. Dressed as Edith Piaf within last world tour "Kaas sings Piaf", she told the audience musical history of her life and love and also presented her best songs. On the concert's eve she gave us an interview and talked about the show program, professional and private life, about values and, of course, about the greatest love… Yet she was the one to ask the first question: "Are you going to be at the show tomorrow?" – and after getting a positive answer she smiled sincerely and happily…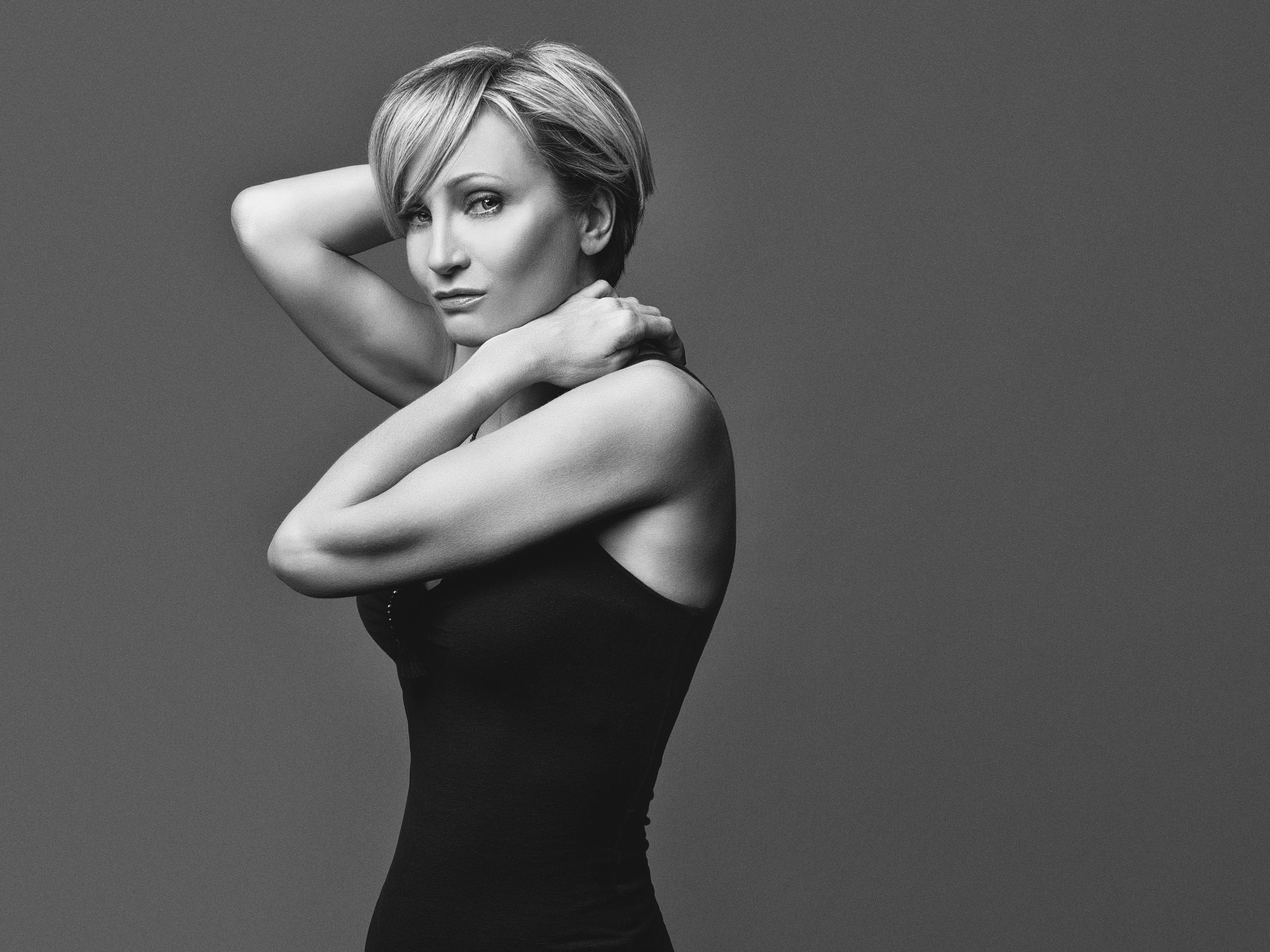 The world tour is almost over, a concert in Baku, then last one in Tbilisi. How do you feel?
142 concerts are behind. The tour lasted many months, after which, of course, you start to feel tired and want to come back home. I love my house very much, it's the only place where I can really rest. But, first of all, I am now deeply happy that we were able to realize the idea of having a concert in memory of Edith Piaf.
Particia looks at us with excitement and confesses: "Contact with audience and its reaction is very important for me". "Tell me, how is the crowd here? – she asks again with smile. – Friendly, warm and open? That is wonderful!"
I was in Baku seven years ago at the opening of Cartier boutique, when I made a little performance accompanied with piano. But it was kind of a chamber concert. The President himself, Mr. Ilkham Aliyev attended that event. Current performance has a different nature: it is some sort of a show, combining different genres and even elements of theatrical play.
Do you get nervous before the concerts?
It might seem strange, but no. I am on scene for too long and I extremely love what I do. And the most important is that people who love my songs come to my concerts. There is no place left for anxiety and fear.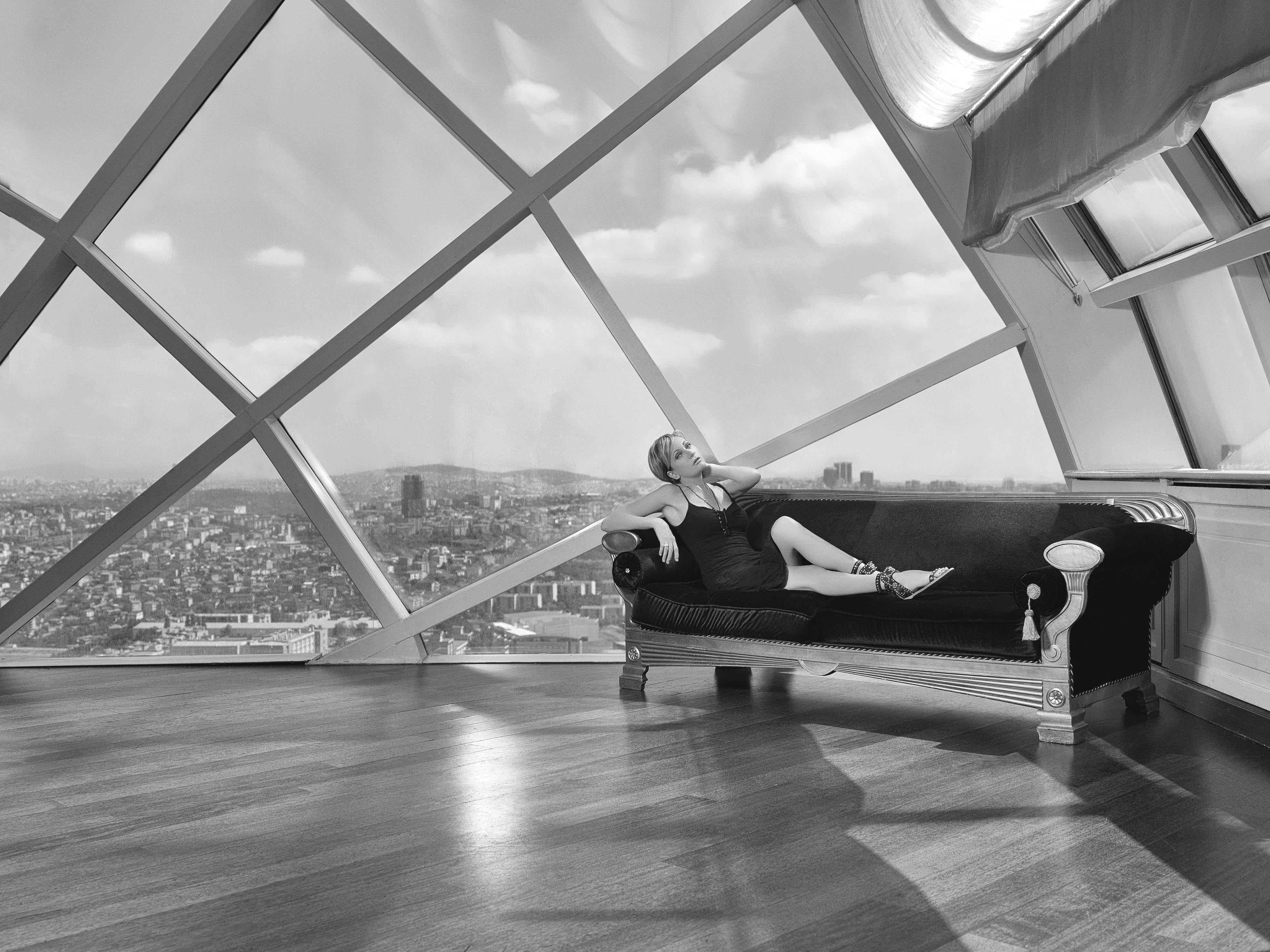 Did you get to look around Baku, its places, try national cuisine during your last or current visit?
Last time I practically did not have time, besides a little tour in the center. This time we arrived to Baku one day before the concert and had time to see the city's attractions. There is an Italian restaurant at the hotel, where we dined, but today we are planning to try local cuisine.
Then Particia suspiciously narrowed her turquoise eyes: "Is you cuisine very rich?" – she asked and received a bunch of recommendations about local gastronomy.
What is your opinion as a successful and famous woman: what is more important c career of family? How much is it possible to combine them? And what is your attitude to the role of the family and marriage institution these days?
The family was and still is the underlying beginning in life of any person. I started singing and went out on the professional scene very early. The initiator of my music lessons and singing was my mother. She loved very much what I did, and she was really happy for my success! Thereafter, when she got sick with incurable illness, I worked like obsessed, just to make her happy, to make her proud of my achievements. This is how my worldwide fame started.
What about me… Artist's life is beautiful and enticing from the outside, but it is all fake. In fact, a huge work stands behind success and fame, it takes away all the free time… Yes, I did not get married and I don't have kids – if that's what you are asking about, – but I never really wished for it. My conscious choice is to fully commit myself to favorite job, in which I reached the heights that most people only dream of. I have a big family, and we see each other as far as possible. Unfortunately, the parents, who used to gather us all together, are gone…
What did fame bring you, and what did it take away?
It gave me the opportunity to live the passion for singing and to create my own music, and then to travel with it around the world. As for what it took… I live for my passion, but I don't think that it counts for a normal life.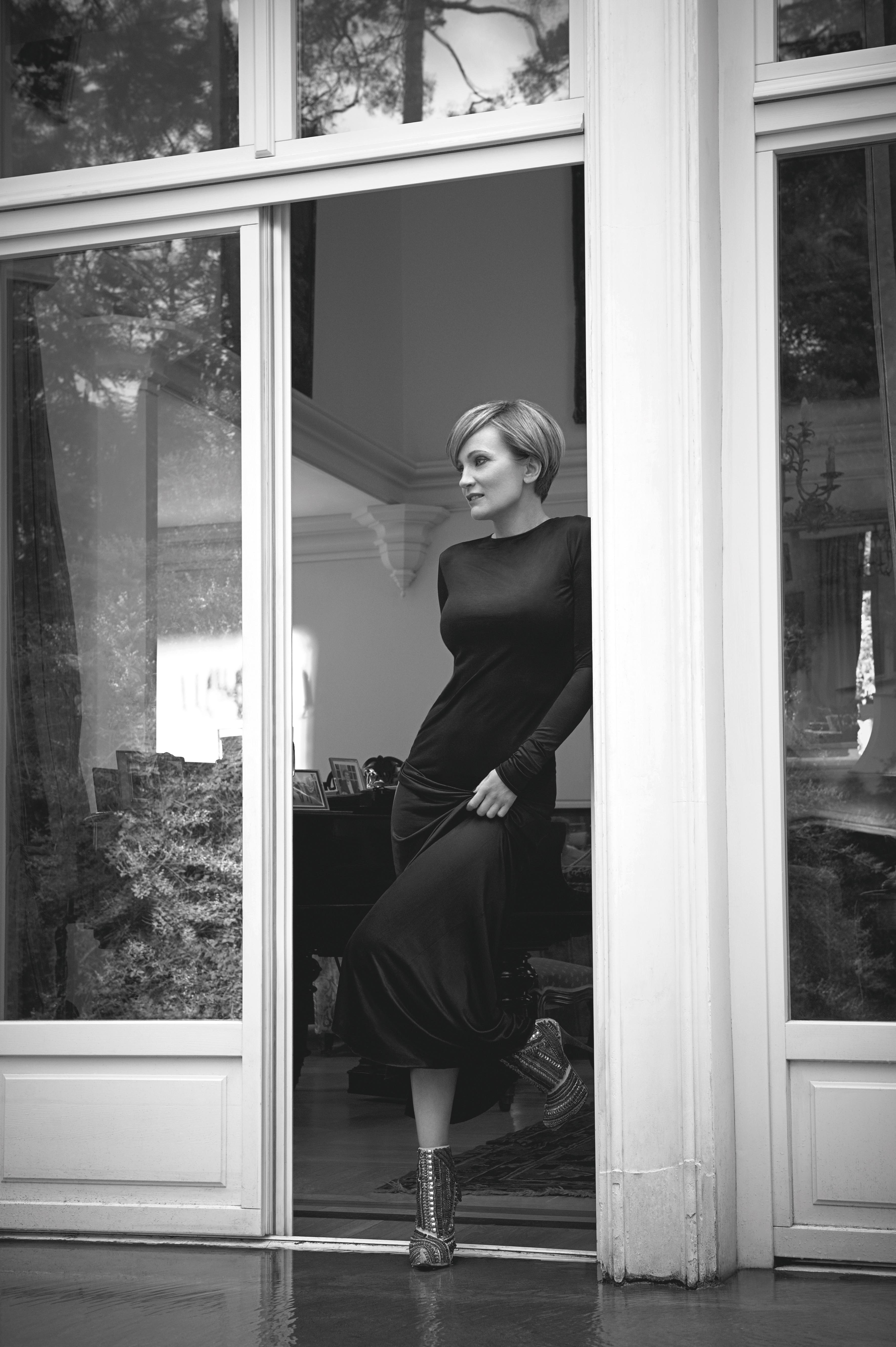 What else do you do in your precious free time?
I love my house in Paris and I only rest there. I am into house décor and I decorated my own apartment. I never go out in Paris, I don't lead social lifestyle.
Do you have a lot of friends? Who do you really trust?
I have friends, of course, but there are few of them. We know each other for a long time: the people I know and who I work with more than a decade. I am always surrounded with a lot of people. Most of them are seeking interaction with me. But I am a pretty private person. I need time, which I don't have, to understand who is in front of me…
Who I trust? I trust my manager Cirill. We work together already for 27 years, and he is the first person to call, when something good happens. Or not so good…
You have drove around the world, have been to a huge number of countries. Where would you return?
Rather, drove by, than around, because besides the shows I did not have much time left for anything else. I was pretty impressed by Tokyo and Saint Petersburg, where I would like to come back as a tourist. I really love the south of France, not Saint Tropez and Cannes, but the picturesque corners, where you can fully relax and rest spiritually, absorbing generous southern sun and bright colors. And, of course, I love my homeland, Lorraine, where I grew up, formed as a personality and where my character hardened.
At this moment our conversation smoothly returned back to the upcoming concert. What is pretty explicable: Patricia Kass as a true professional is firstly concerned about her job. And we are only happy to be engaged in her work…
INTERVIEW SABINA MIRZOEVA PHOTO MEHMET TURGUT, ROBERT WOLANSKI
The interview was published in the 9th issue.