Once upon a time, there was a boy in the world, and his name was Galib – "Winner". He was born in a small mountainous country, in a village called Garajala, a year after the end of the civil war. Like many in the 90s, he dreamed of moving to the capital. His parents predicted a serious career in some respectable office, but he turned out to be a dark horse ...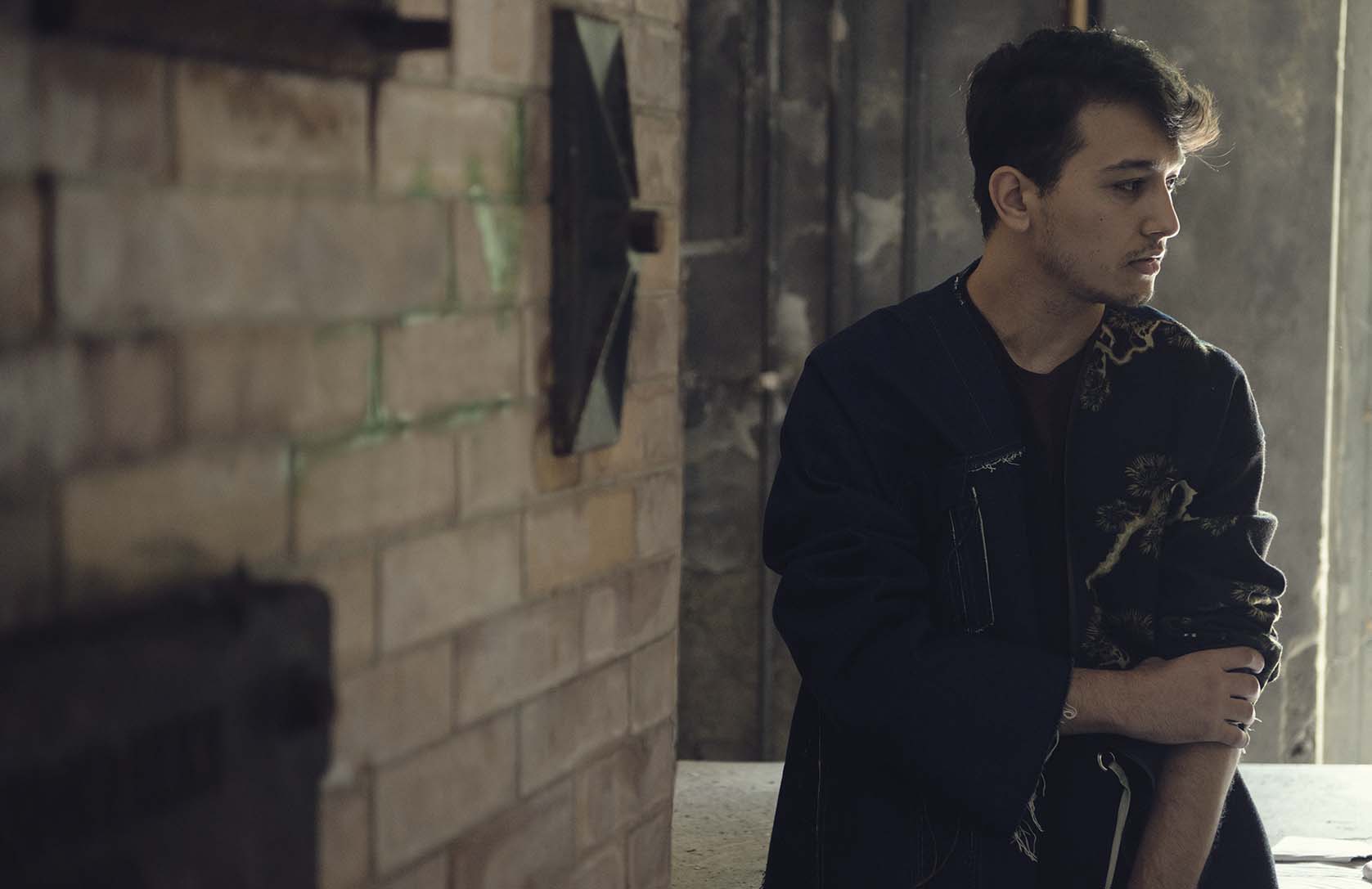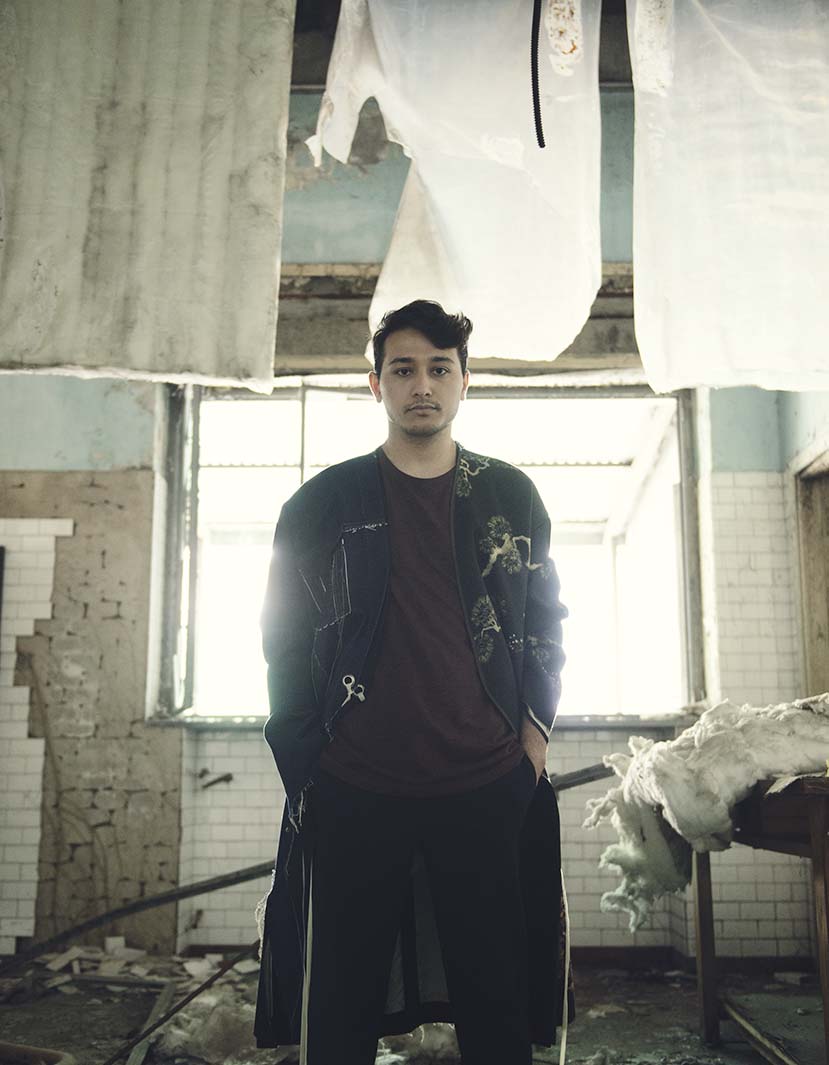 "He came practically from the street, a boy without special education," recalls Sofia Chkonia. He made it to the finalists of the Be Next Young Designer Competition, founded by her when he was only 19 years old and went to Milan as a reward to continue his studies. And stayed in Italy. Last year, in the town of Reggio Emilia, Georgian Azeri Galib Hasanov and Italian Chinese Luca Lin founded the fashion brand Act no1 and won the XIII  Who Is On Next? contest – the main Italian competition of young designers, held on the initiative of Franca Sozzani (and that year for the first time without him). The guys presented their first cruise collection at the White Show Milano, and Vogue Italia immediately invited them to the Vogue Talent corner to represent spring and summer 2017 at the Milan Fashion Week. Act no1 stands for Act numero uno – the first decisions, the first actions, the first experience, the colourful patches of childhood memories and, of course, countless stories that young people can tell. Stories of thin fabrics and rough stitches of harsh reality, the act of rethinking what was once seen and heard: the roughness of carpets when you touch them with closed eyes, the flickering of a needle in my mother's hand, the abundance of restrained black color, which has already become the hallmark of many Georgian designers... Not spoiled diluted academic, curious and observant, this young man catches the attention with his originality.
Your father did not really like your choice of profession. Did this change later?
At first, he was not happy, that's for sure. But when he saw my determination, he became, like my mother, my greatest supporter. They both did a lot for me. Thanks to them, I got to this stage.
It is said about Act no1 that one of the priorities of this brand is to tell stories. And how does your personal success story begin?
From the fact that I grew up simultaneously in several cultures, traditions and language environments. It is inspiring!
Have you been to Azerbaijan?
Twice. I was in Baku when I was 12, more than ten years have passed since that trip... I would like to go again in the near future. I have several friends there whom I met in Tbilisi and through mutual friends.
Garajala – is it in the Alazani Valley? Share your memories with us.
I grew up in the countryside, where all the inhabitants were Azerbaijanis. Grew up in the house, completely covered with carpets, with a large garden. I was inspired by my mother and older sister. It was a time when there were no social networks or computers. We spent time playing in the garden with our neighbours' kids. I was quite sociable, but if there was no one to play with, I would be happy to invent my own games or draw.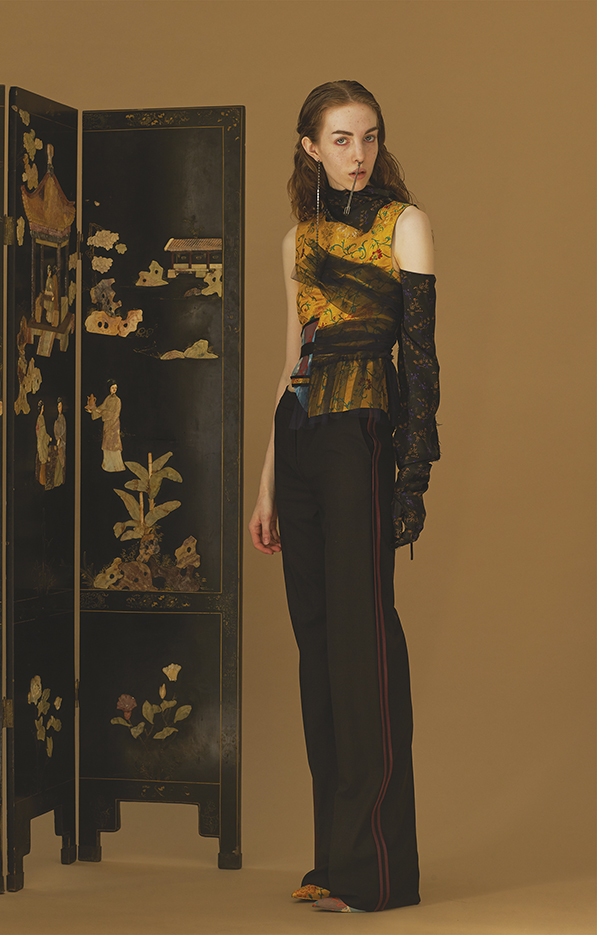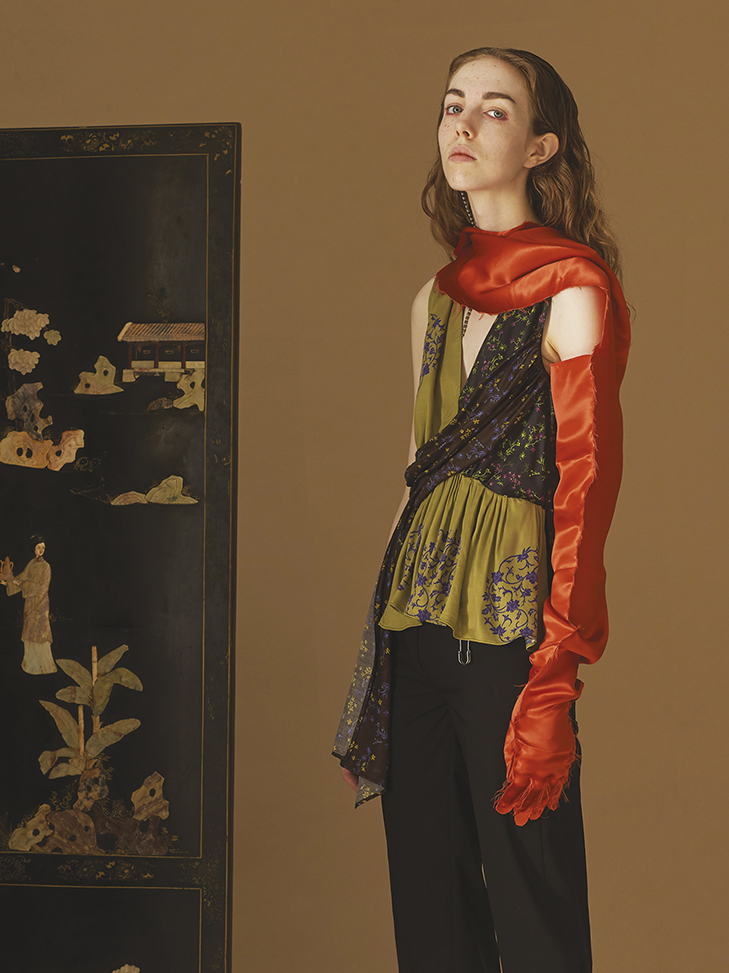 And at 16, have you already decided on a profession?
Well, in parallel with the school for the last three years I studied in a private school, then entered the Tbilisi National University of Theater and Cinema, received a full scholarship, and soon moved to Milan.
They say you studied Georgian very diligently.
I have always been interested in languages. In the village, I studied at an Azerbaijani school, five times a week we used to have Georgian language and literature with a wonderful teacher, Lia Mukbaniani. She put so much effort into my education in general and to make me speak Georgian, in particular!
It is interesting: they write that you have always been obsessed with fashion ... So, did this Garajala prove to be such an inexhaustible source of inspiration?
I loved to create stories in my childhood, mostly drawing. Later, as a teenager, I discovered narration through visual art - and fashion turned out to be the closest to me: it allows you to mix music, theatre, high art and craft in one subject, thus broadcasting absolutely any message. All this has nothing to do with where you live. The simplest thing can inspire: print on grandma's bedspread, carpets in the room... So interest in the profession was gradually aroused. When I realized that I could simultaneously draw, sculpt, create something on the human body, share music and communicate something to the world around me, I said to myself: "This is what I will do!"
Lasha Devdariani speaks very warmly about you ...
This is a wonderful person! I made my first steps in fashion under his leadership. Before taking a private school, he took a small exam for me, so we met.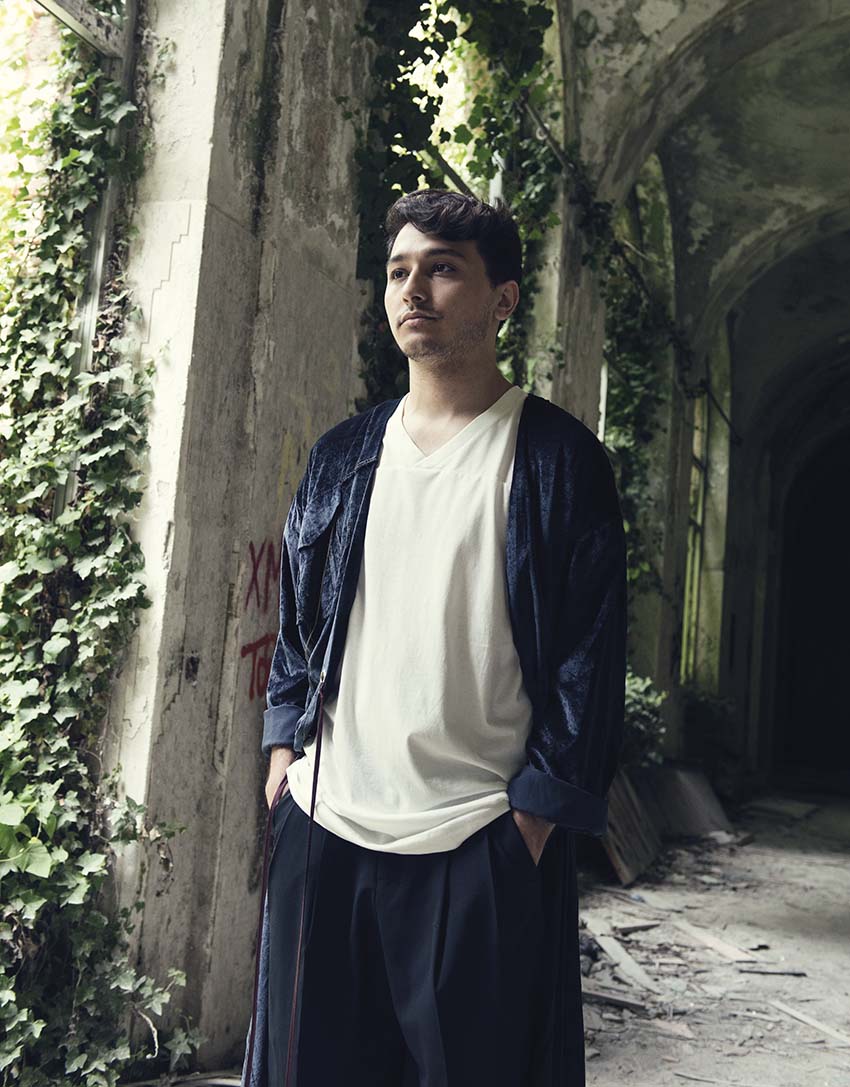 You are not indifferent to social problems. The theme of stress is a common thread in your work. How did you come to this?
This was my first message because this is about reality. I prefer to deal with reality rather than social illusions.
What does stress mean to you? Is it motivating or overwhelming?
Stress is the pressure of everyday life. In general, it motivates, at least makes something to achieve. But still this pressure... In the West, stress seems to be a more serious approach than in the former Soviet republics...
In my opinion, in the West, they exaggerate a little.
You have released a very aggressive collection in dark colours. What was the subtext?
It was a protest against any cruelty against women. That is why it made such an impression.
Do you want all women to dress like this?
In fact, I like it when women try on different styles, different colours. Freedom is what really matters.
If we are talking about women, say: Do you believe in one hundred per cent gender equality?
I am definitely for equality, without any "but". All the differences are the markers accumulated by past generations in our mind.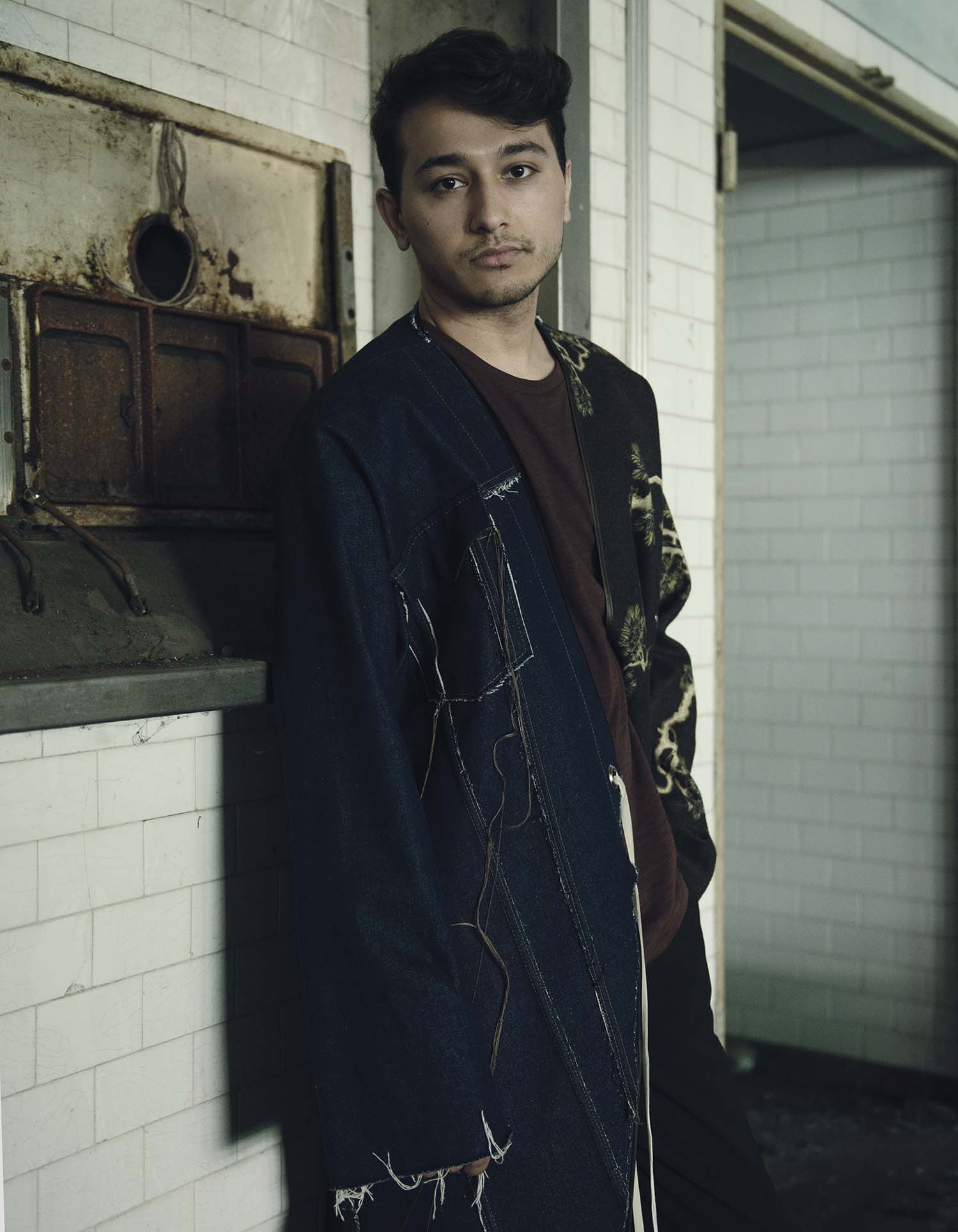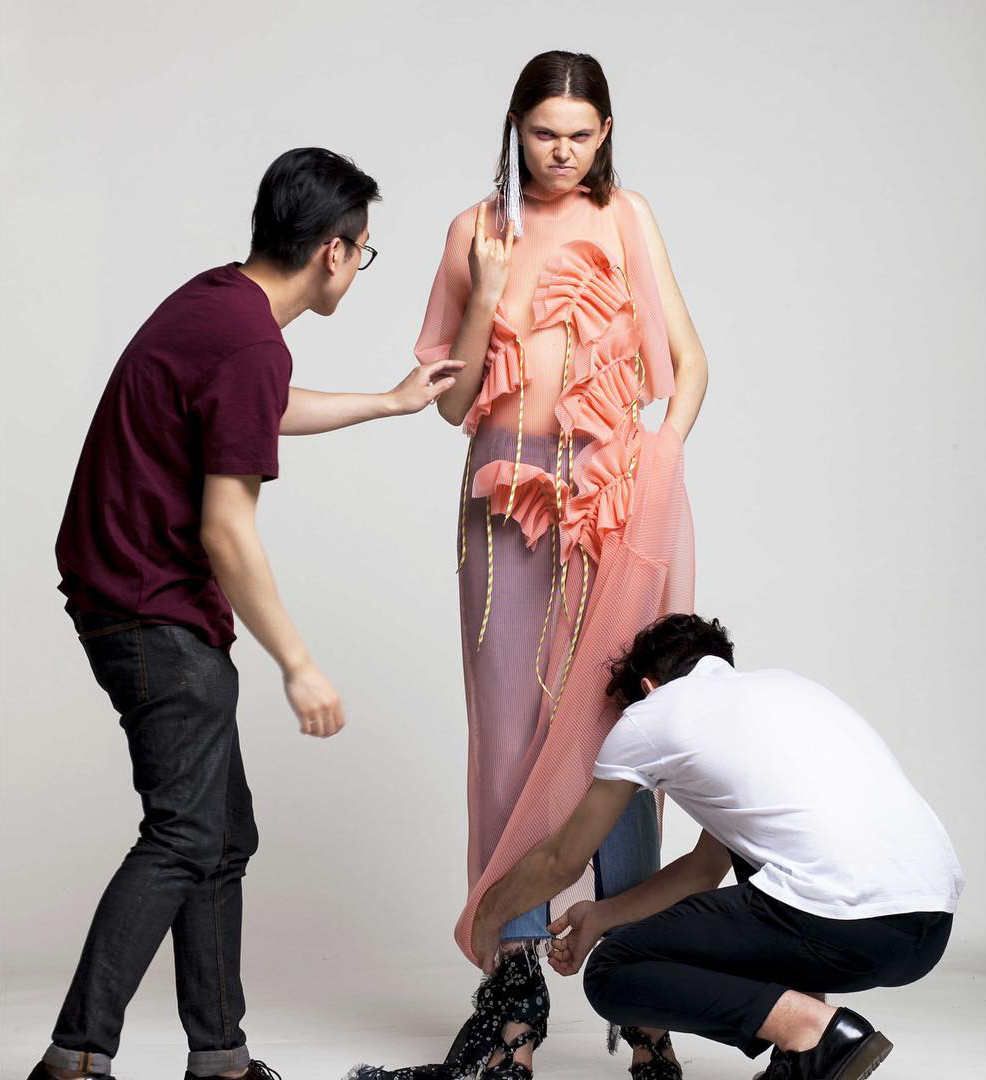 You often weave themes of cruelty, violence, war into the fabric of your stories, even associating with it a predilection for black... But why, after all at the time of your birth the war was already over?
This is true, but I'm still nostalgic for the post-war Georgia of the 90s. I found other events -e.g  August 8, 2008- no less tragic... Black is a versatile colour: it is the deepest and at the same time the most poetic. Yes, it can broadcast anguish, but it is also infinitely elegant.
And does black perceive the same in Georgia and in Italy?
In Italy, it is rather a prerogative of evening wear or a strict dress code. In Georgia – the colour of everyday life, people just like to wear it. In the final analysis, everything depends on personal perception, the choice is always very individual.
It is said that Italians and Azerbaijanis are similar: both are very emotional, live in large families, they do not need much personal space. Are you comfortable in Italy?
We may be similar in the external plan, but essentially very different. Italians are really very open and free, I easily find a common language with them. What is really missing is home.
Are you accustomed to local cuisine? Advise where you can go after your showroom.
I now absorb as much pasta as never before. I love Tagliatelle ai Funghi. Honestly, there is no need to walk around Reggio Emilia, it is now a place of intensive work, but in Milan, I know an excellent cafe called Bianco Latte, for my taste, they have the best ice cream in the city.
How insurmountable is the distance between the West and the East? Is it worth trying to understand and explain everything?
Variety is beautiful! And it's great to try new things from different perspectives. We should respect each other, this is the best way to agree on everything.
Interview: Sona Nasibova
Photo: Francesco Vincenti