I hasten to acquaint the reader with the underrated, almost forgotten Spanish artist Joaquín Sorolla. I admit, being a big fan of impressionism, I remembered couple his works that are in the museum D'Orsay, only after I attended his personal exhibition in London. Looking at all the beauty of his fascinating paintings, I wanted to learn about him more and share with you.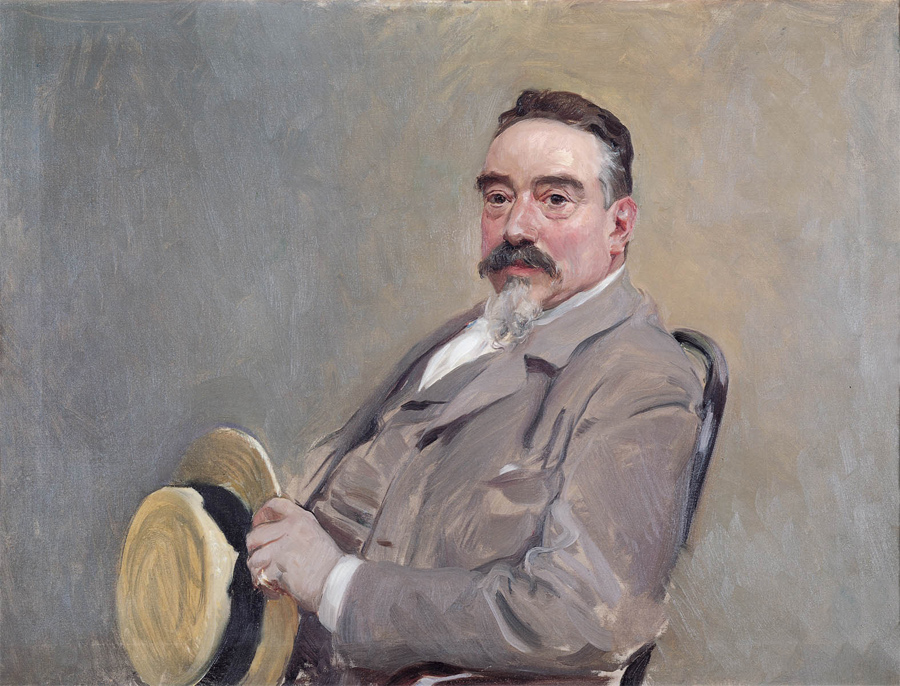 Sorolla was born in 1863 in Valencia when the Golden Age of the Spanish painting was already in the past. He could not become the court artist, having immortalized one of the next monarchs of Spain. Instead he drew his family, children, fishermen, nature and many other scenes of life.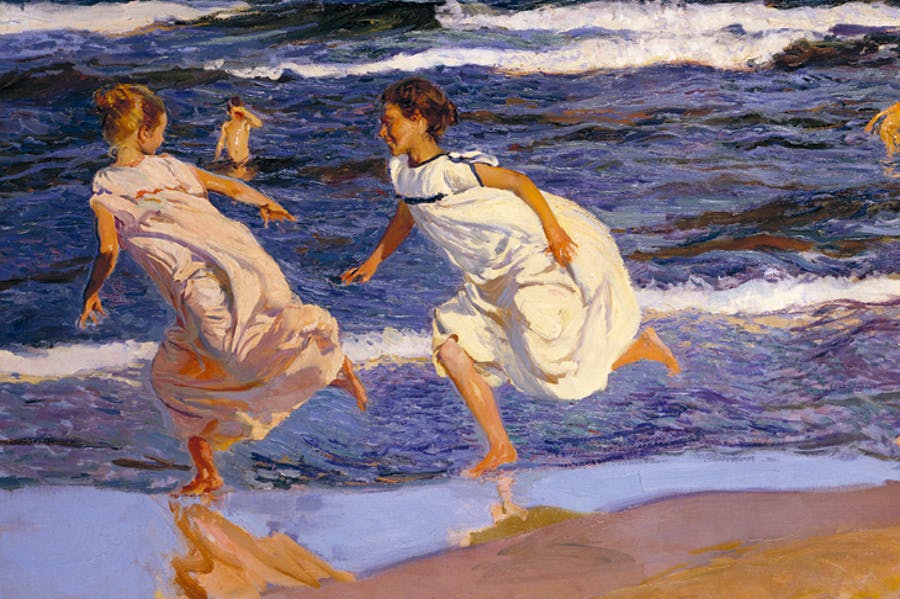 Joaquin was orphaned at the age of two and a half and since then he was in care of his uncle. From 14 years he began to attend drawing lessons at the crafts School, and in 15, having received a box of flowers as a gift from his uncle, was admitted to School of fine arts in Valencia. Teachers saw talent in Sorolla, but just talent was not enough: drawing always was an expensive pleasure, and it was getting harder for uncle to cover expenses of his nephew. In order to pay for education, the young man began to draw for sale.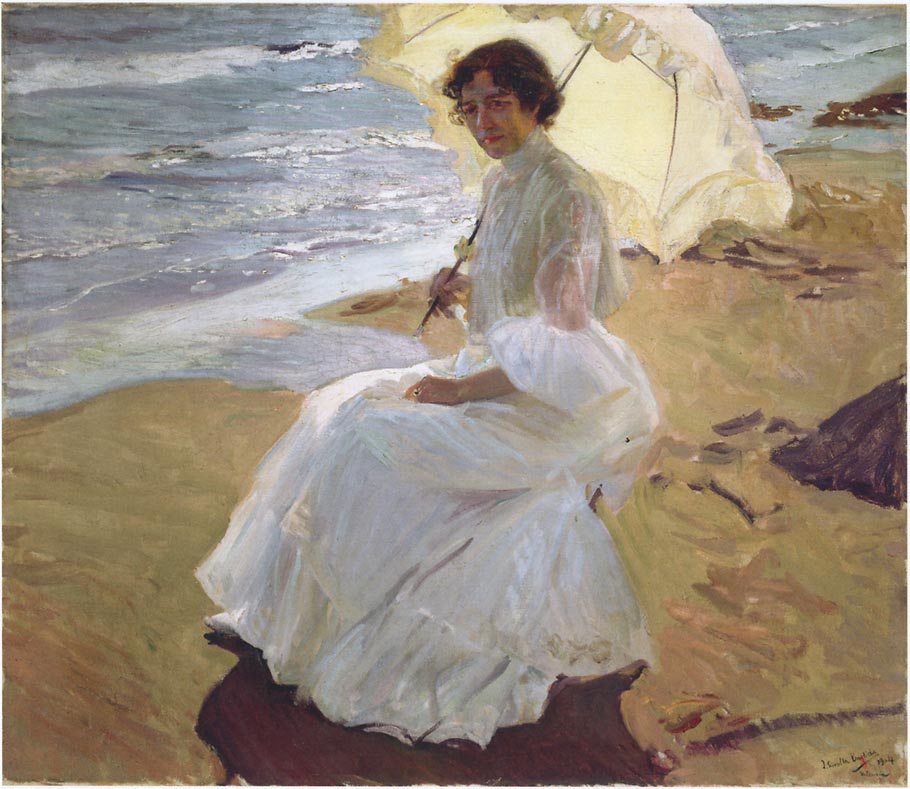 At the age of 18 Sorolla goes to the Spanish capital to draw copies from Velasquez and El Greco canvases in Prado, sending them to various exhibitions. The next decade he became the recognized artist and received multiple awards. His work "Another Margarita" of 1892 inspired by Goethe's "Faust" won golden prize in Madrid and exhibition prize in Chicago. It remained in America and today belongs to the Museum of Washington University.
The painting "Return from Fishing" (1894) was noted by a silver medal of the Parisian salon and bought by Luxembourg museum.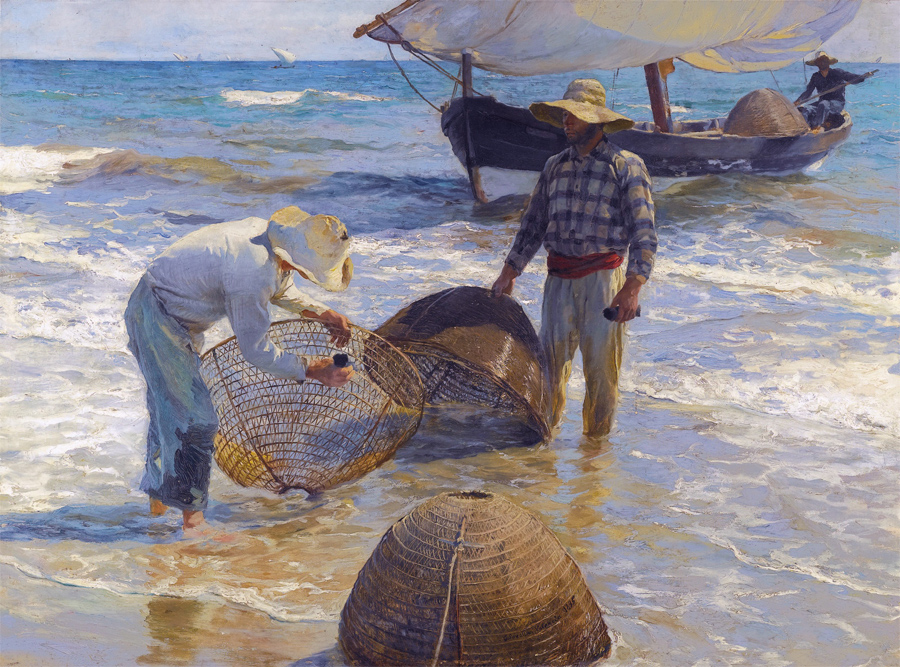 And though Sorolla did not become as great as Velasquez or Goya and did not gain the scandalous glory of Picasso or Dali, in the history of world painting he undoubtedly has his special place.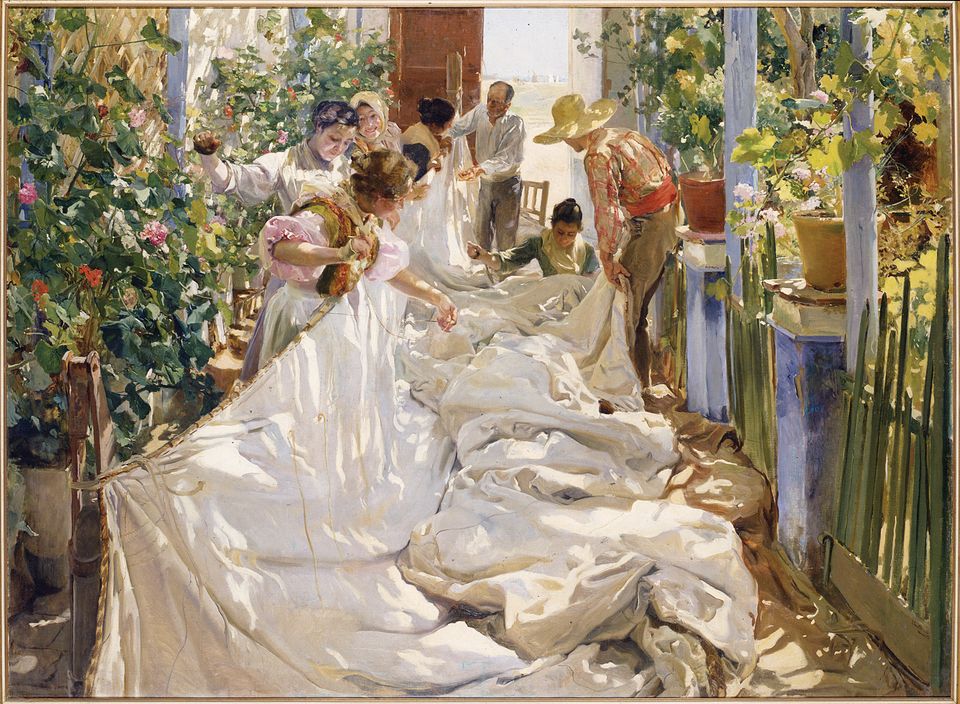 If you are a fan of impressionism, you have a chance to admire impressionism with a special Spanish accent until 7 June in the National Gallery of London.