'Gingerbread City' Exhibition Opened at Port Baku Mall on 6th December. On the ground floor of Port Baku Mall, a gingerbread town has been built. There, you can find miniature versions of the main attractions of Baku and its surroundings, such as the Heydar Aliyev Center, Gosh Gala Gate, Flame Towers, Maiden Tower, Baku Ferris Wheel, Baku TV Tower, Carpet Museum, as well as small houses, a carousel, an airplane and even a ship made from spiced pastry with icing.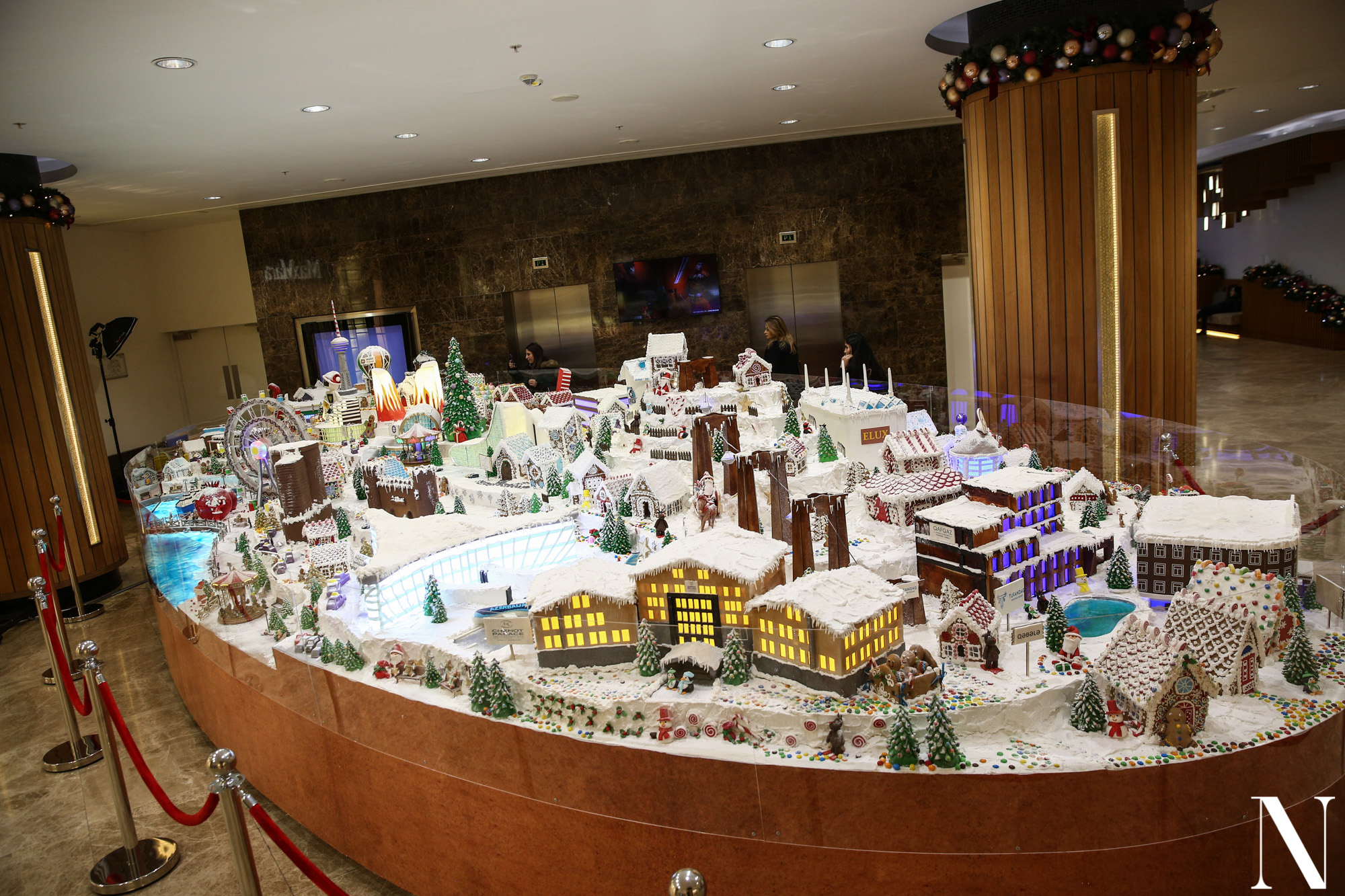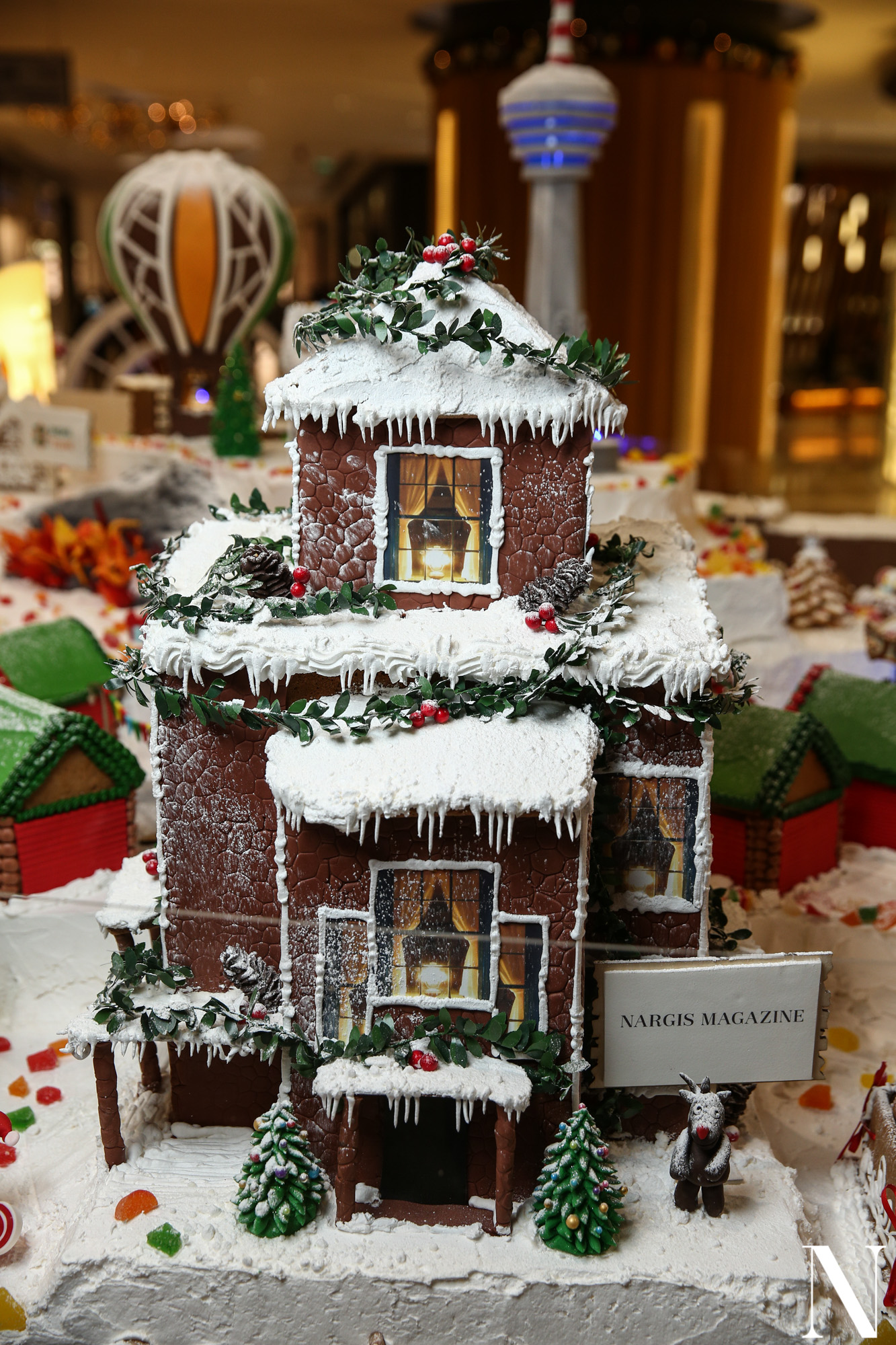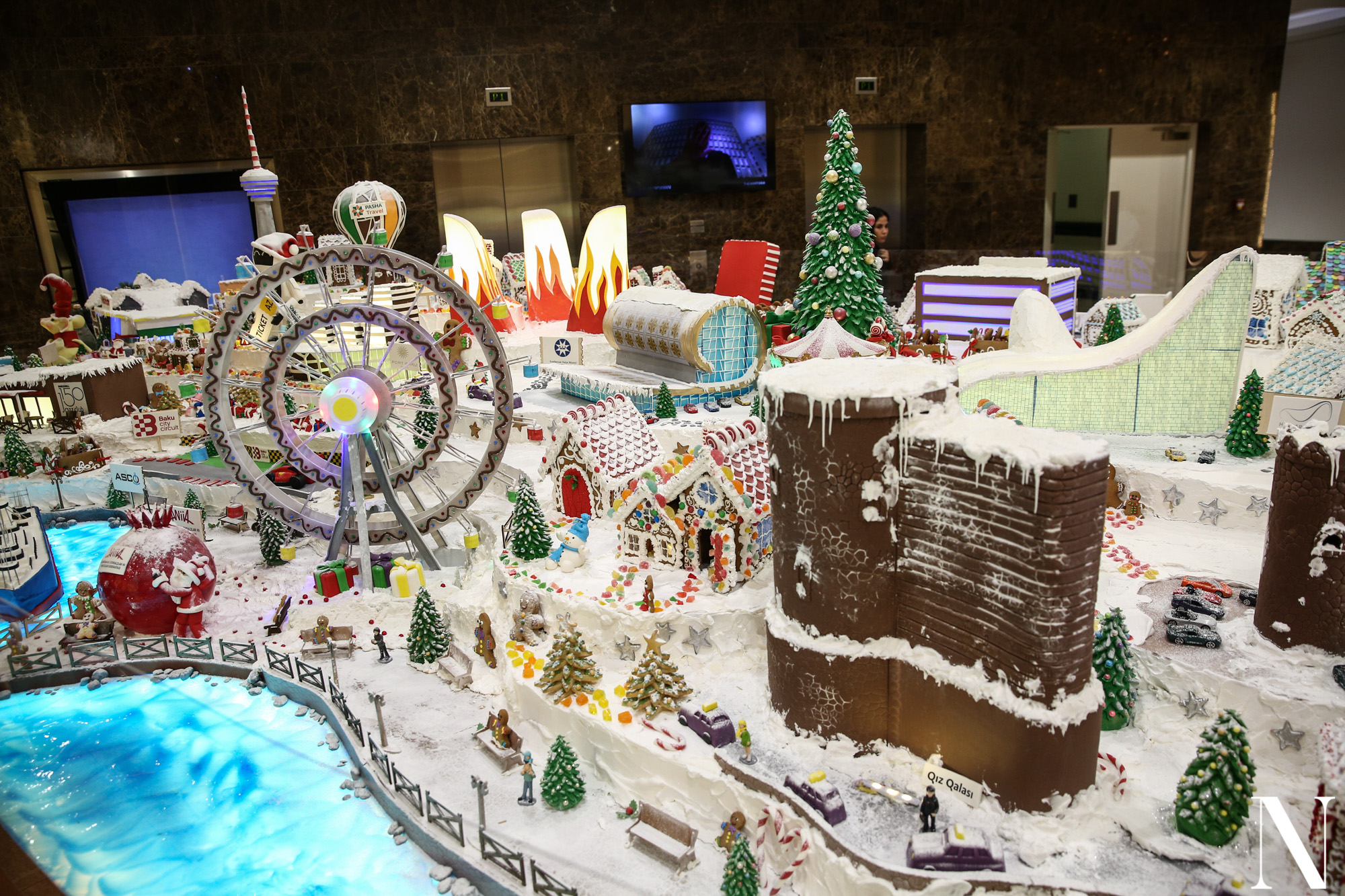 Gingerbread cities are erected annually in various European cities, but a gingerbread city is appearing in Azerbaijan for the first time. The idea for the project came from editor-in-chief of Nargis Magazine Ulviyya Mahmudova.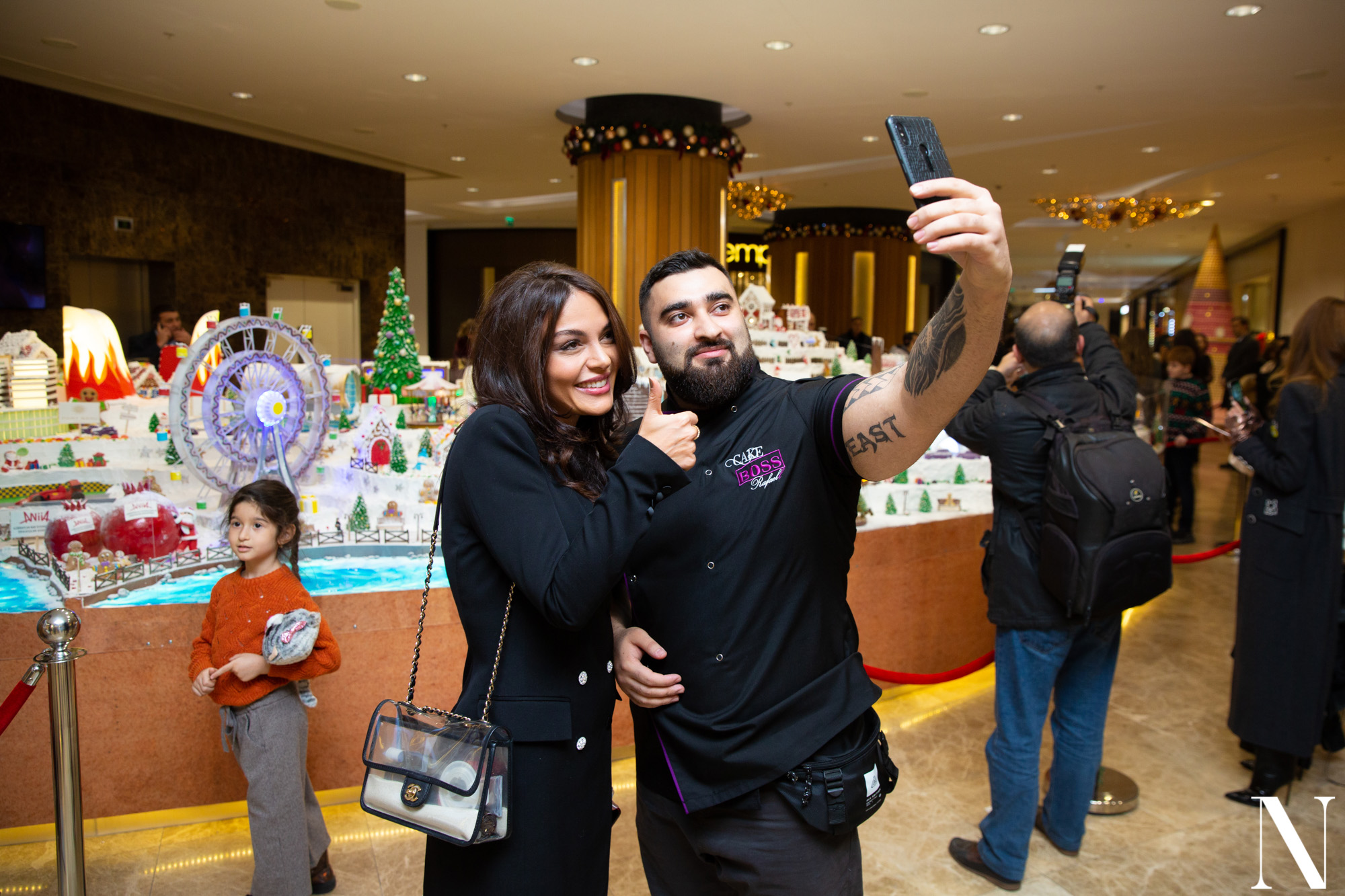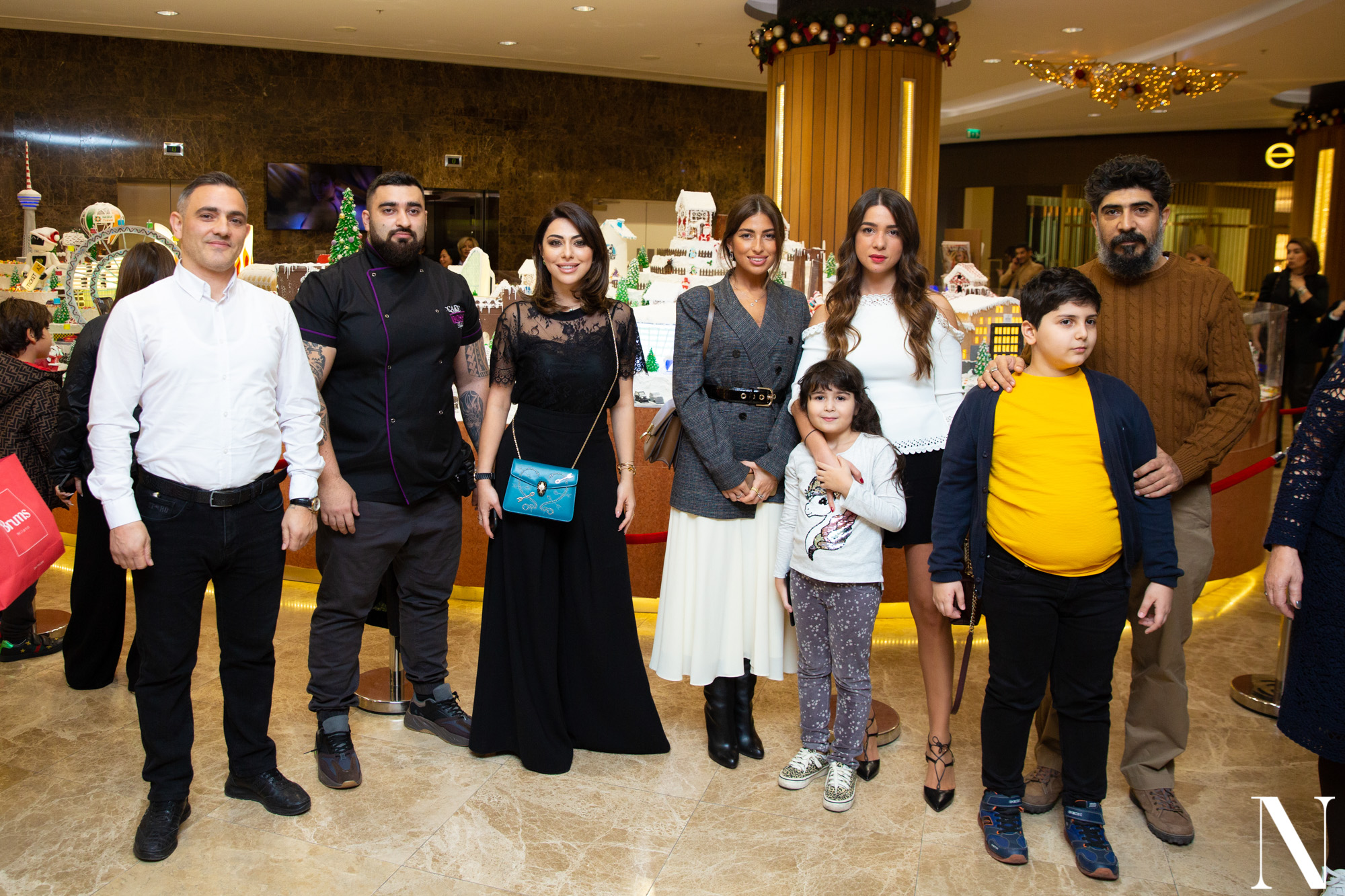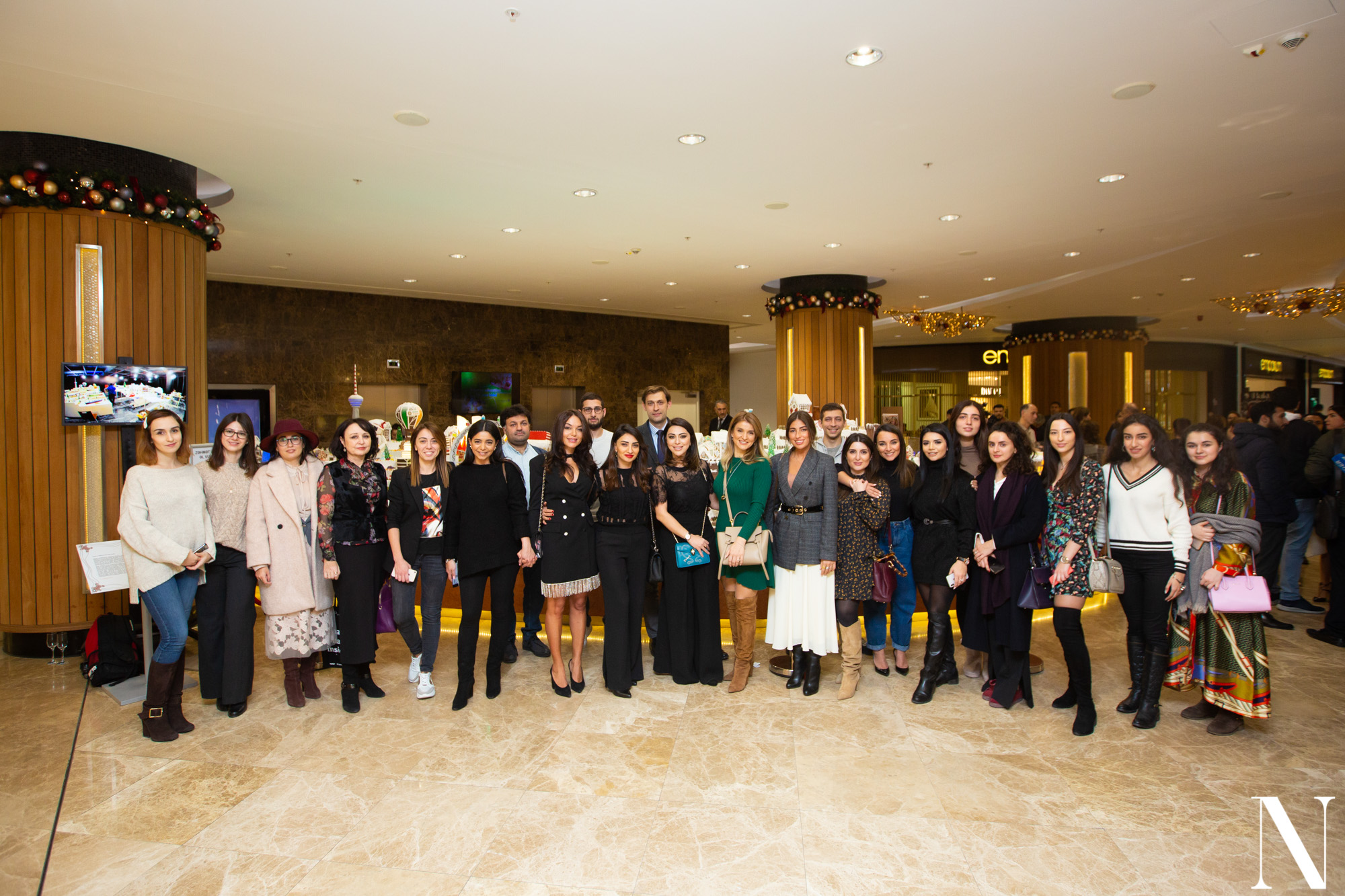 The gingerbread construction industry in the town has created the same social infrastructure as in the real city, down to brightly lit toy shops and tiny pastry shops, so that gingerbread men can also buy presents for New Year. The main gingerbread architect was Rashad Alakbarov. The city has 80 houses, 77 marzipan fir trees, 43 gingerbread fir trees and 17 festive sleighs, with 100 gingerbread men walking the streets – that is 100 kilogrammes of dough from 50 kilogrammes of flour and 10 kilogrammes of sugar. For a whole month, ten Le Plaisir confectioners tirelessly worked with whisks and painted gingerbread cookies, with the ovens not having any time to cool off. The design of spiced city took 200 kilogrammes of marzipan and a great deal of chocolate, macaroons, icing, marmalade and multi-coloured M&Ms.
The project is implemented by Nargis Publishing House with the support of 'Formula 1', 'Azerbaijan Airlines' (AZAL), 'Chenot Palace Hotel', 'Qafqaz Tufandag Mountain Resort Hotel', 'Bee Goddess', 'Caspian International Hospital', 'Azerbaijan Caspian Shipping' CJSC (ASCO), 'iTicket', 'Berg', '150 Bar & Grill', 'Ay Qonshu', 'Bank Respublika', 'Coca-Cola', 'Etage Celebrity Point by Elnur Hasanov', 'Pasha Travel', 'Le Plaisir', 'Pomegranate Producers and Exporters Association of Azerbaijan' (PPEAA), 'ANC GROUP MMC' – '"Rahat" supermarket', 'Aytan Safarova Infertility Center', 'Cold hands, warm heart', 'Elux Events Hall', 'Port Baku Mall' and 'Gazelli House Baku'.
The official opening of the Gingerbread City exhibition took place on 6th December in the evening, and was attended by sponsors and friends of Nargis Publishing House.
The whole process of creating delicious miniatures was shown in time-lapse format.
The exhibition will be open until 13th January, with visiting times from 10 a.m. to 10 p.m. Admission is free. All the sugary streets can be freely photographed and posted using the hashtag #nargisgingerbreadcity, but close proximity is not recommended to avoid the temptation to take a bite!
Photo by Parviz Gasimzade