A superstar, a legend of several generations... During her many years of singing career, Ayse Ajda Pekkan released more than 20 albums with a total circulation of over 30 million, and as a film actress, she played about 50 roles. The singer continues to perform on the stage and act in bold photo shoots, competing in beauty with the first stars of the screen and show business. It does not change the usual rhythm of life: having fun in nightclubs, flying a private plane to Switzerland for detox and sharing secrets for personal care on Instagram... The conversation between the chief editor of Nargis and musical legend Ajda Pekkan in a luxurious mansion of Turkish pop diva turned out to be homely and trusting.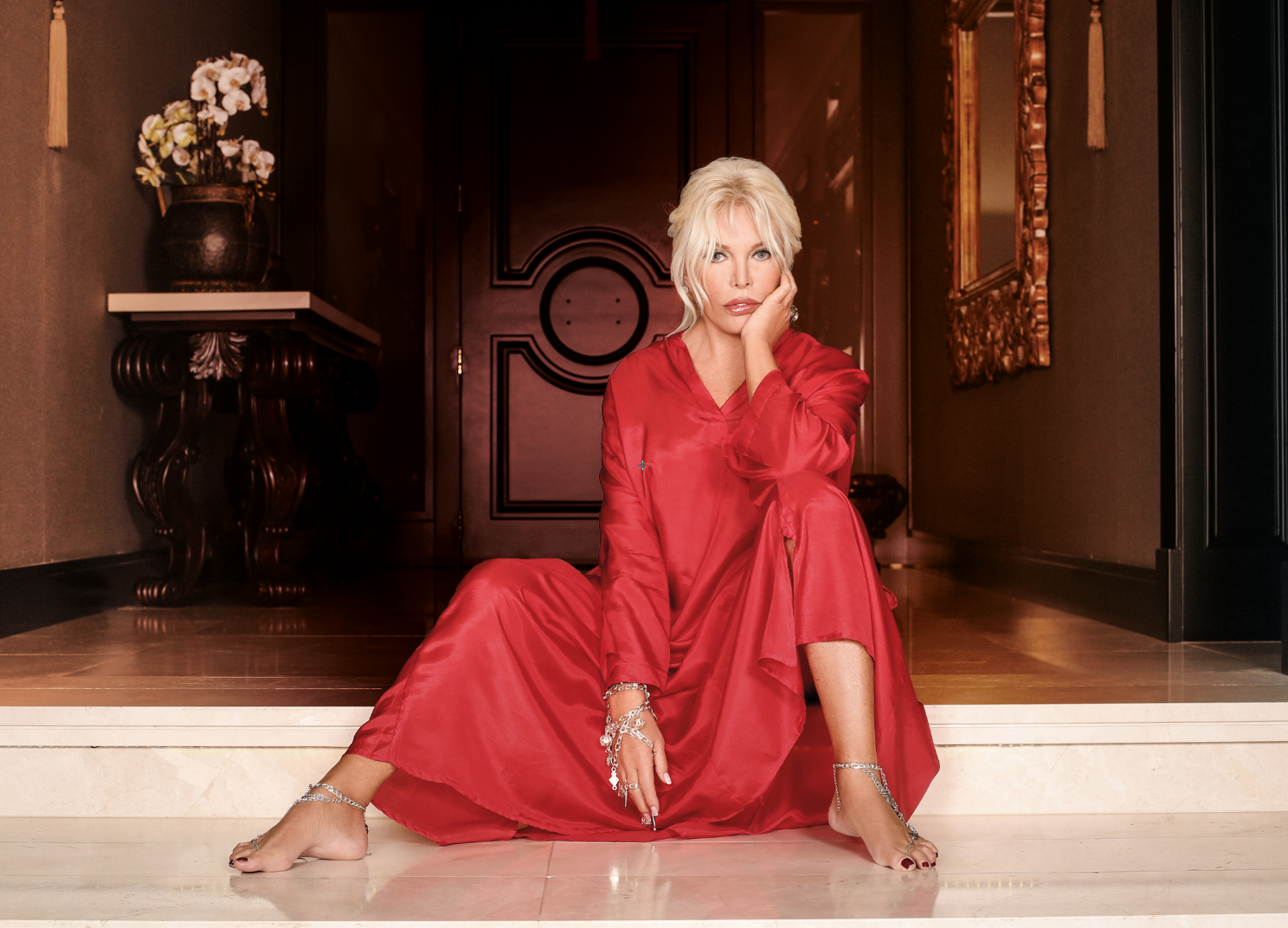 When did you discover your talent as a singer?
I was always passionate about music, I always wanted to sing. At a young age, I plunged into the world of cinema but was never able to focus on that life. I always knew that I had a good voice, only I could not determine how...
I think you were a very beautiful child. What profession did your parents dream of for their beautiful daughter? How did they see your future?
I am the daughter of a fleet captain. My parents were far-sighted people with a wide worldview. They always trusted me, supported me in all my endeavors and respected my opinion. We had a small family, but with strong ties. I started working as a singer with the support and approval of my family. Often with great love I remember that time and miss my parents.
Turkey is located at the junction of Europe and Asia. Are you more European or Eastern?
In fact, I also associate myself with Turkey, the place of intersection of East and West, and I think that I successfully reflect this in my work. For a long time, I have performed works in different styles. Although my stage image is "a girl from the West," by my roots and life values ​​I am strongly attached to Eastern culture. I can say that our land combining the features of the West and the East has always served me as a source of inspiration.
Who discovered the world of music for you? Do you have a special education?
As I said, I have always loved music. At first I met a famous pianist and my teacher Ilham Ganger, at that time the owner of the famous nightclub Cati. I began to seriously study music only after the performance of Mina's song Il Cielo In Una Stanza. For some time she continued to perform accompanied by the Los Catikos ensemble, and with the release of the first minion Her Yerde, Kar Var finally and irrevocably plunged into the world of music. Then my musical life continued in the Maxim club, in a band by Zeki Murena, who was very respected by me. Soon due to the success of my albums I began to be called a superstar. That's how my life began as a superstar...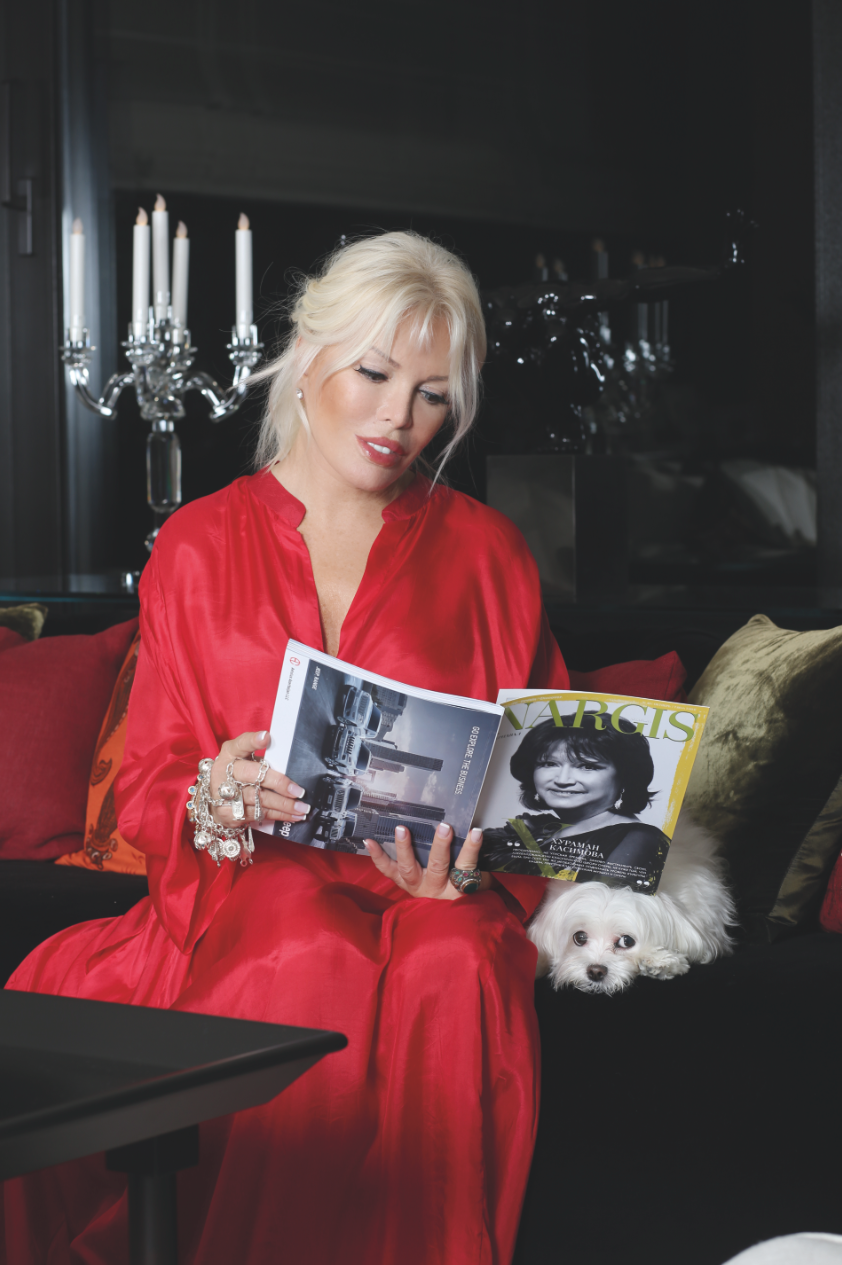 Who discovered a new star in you? Who played the most important role in your singer career?
I discovered myself. And I myself have always maintained the level of the Ajda Pekkan brand.
You knew the taste of fame very early. Did it affect your character, worldview, your life in general?
Naturally, it influenced a lot. Let's start with the fact that I was originally a freedom-loving person, but along with fame, restrictions entered my life. I try to balance my career and personal life, sometimes creating for myself a personal space and time to relax. In very tense moments, I just run off to a quiet place. I like to spend time in Paris, London... For the rest of the time, I prefer to stay at home.
Forty-five film roles in just six years, and even at a very young age... How was your work schedule built? Did you have time for personal life?
Yes, these were very tense years... However, my life remains the same to this day. I am used to such an intense pace and do not like to sit idle. I used to constantly work – this is my source of energy. But outside of work I like a secluded, quiet stay in nature. There I'm just Ajda, but when it comes to the stage, I'm becoming Ajda Pekkan... I think this is how I manage to balance my personal life and career.
Your discs were published in millions of copies and dispersed throughout the world, from Europe to Japan. What public meeting do you especially remember?
It gives me great happiness – itself the opportunity to share with the audience their emotions without making any distinctions, and thus free to experience feelings: happiness, sadness... Every moment of encounter with the audience – a very special and valuable for me... And so I do not I can make a difference. All that binds me to my passion for music is love. To touch the soul of people through music is very valuable to me, it gives me energy.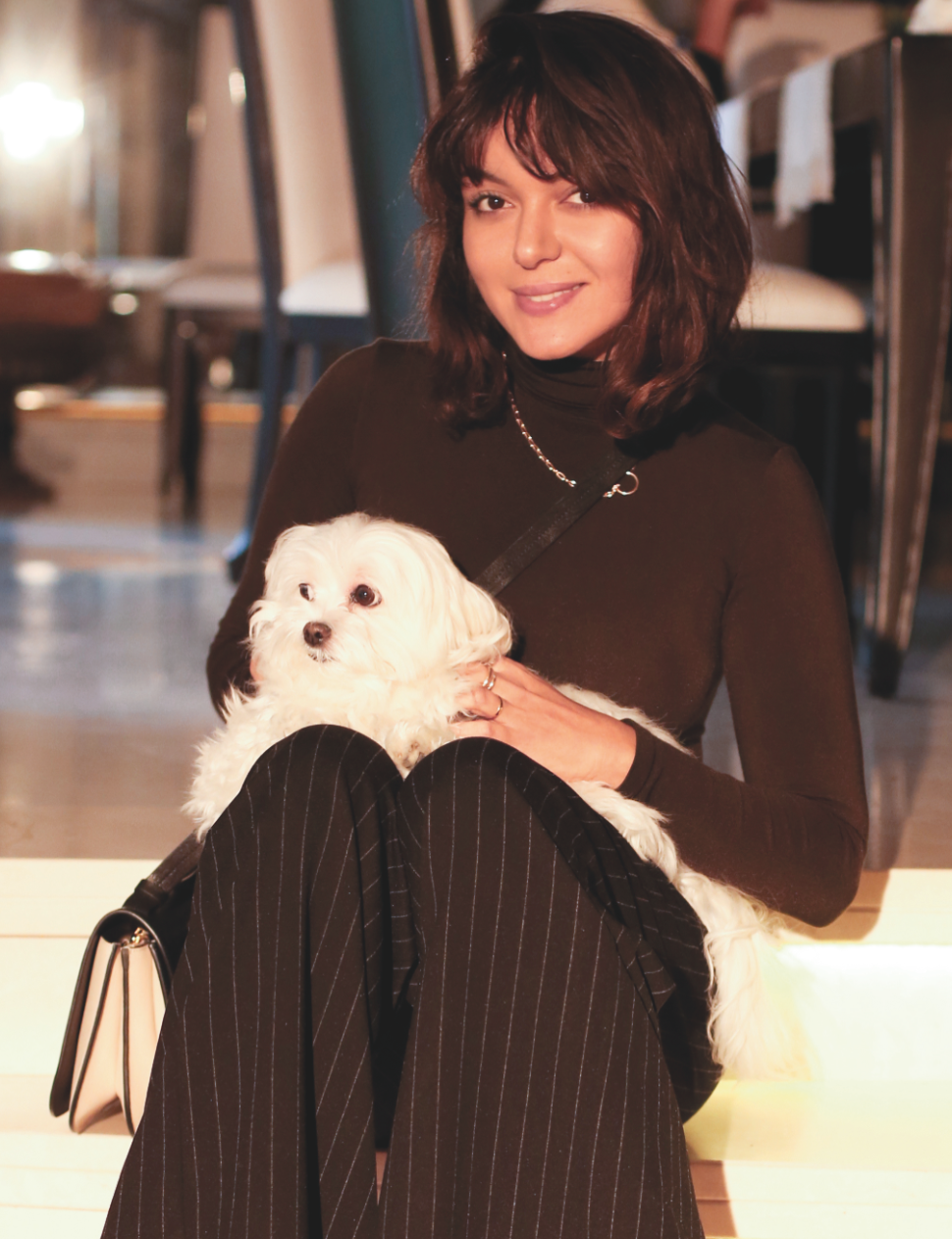 Your performance, productivity is amazing. Where do you get inspiration and energy from?
The main thing that gives performance is that I really love my work and cannot stand in one place. I have a variety of projects. At the same time, I do not forget to pay due attention to myself and my body: I ​​follow my diet, go in for sports, and drink a lot of water. All this helps me to remain energetic, despite the busy schedule.
Glory brings happiness?
Glory is a relative concept, it all depends on your principles and life position. For me, fame is the opportunity to do what I love, to communicate with people who love me and others, to do their work with love and to work constantly. And all this is happiness!
If you could turn the clock back, what would you change in your destiny?
I really appreciate myself and I never say: "Had I known then what I know now" because every day that has passed, everything that happened to me is part of what made me myself. I tried to surround myself with only good things and I think that in some ways I can even set an example to others. In show business, it is sometimes not so important how confident you are – if you are popular, then this popularity at times limits your freedom. To be honest, I always had a little dislike: the one who lives in me is a free woman!
Did you get in some funny or unbelievable situations on the stage?
Every performance on stage is an incredible event for me! Every time I feel the same excitement, the same passion, the desire to meet with the audience... For many years I have been sharing my most beautiful feelings and emotions on stage – this is what I call incredible...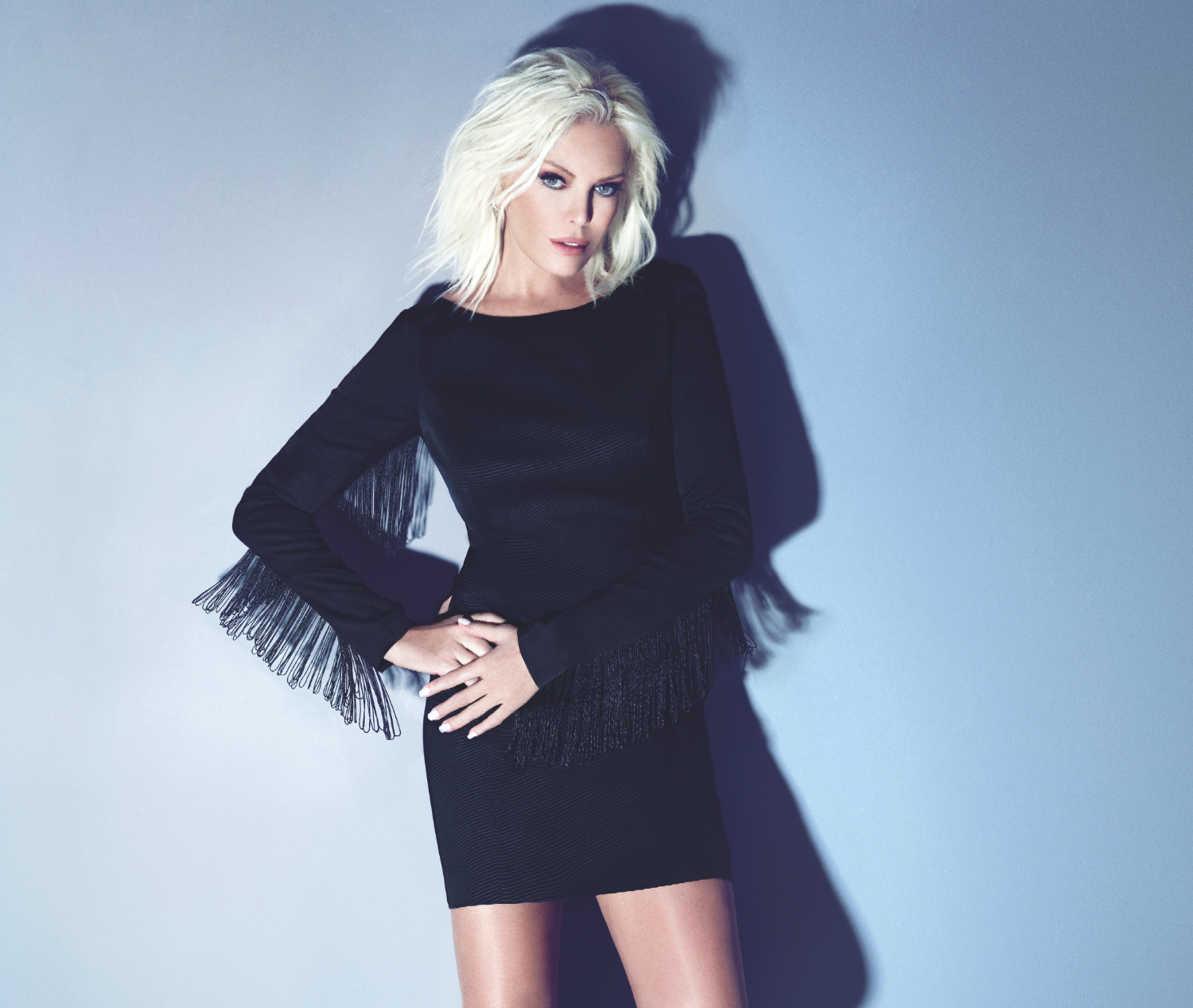 When, after a three-hour flight with a delayed flight, I reached your home, I noticed this light from afar, this magical glow... And I confess, the first thing I thought: a person who lives in such a house should be unusual. When I got to know you better, I made sure that you are a truly unique person.
Thanks.
And yet, it seemed to me, you are very spontaneous and unpredictable...
This is true, you are not mistaken.
The amazing property of spontaneous people is the ability to "hold without holding"... Probably, it is unnecessary to ask whether you plan in advance or always and in everything you remain so unpredictable and spontaneous...
Definitely spontaneous, like life itself.
Ajda, I am fascinated by you, as far as you are a beautiful woman. And from you comes such a strong energy, just amazing! Always wanted to ask, what is the secret of your beauty: good genetics, an active lifestyle or strict self-control?
Thank you for the compliment. As a matter of fact, I created everything you are talking about myself, I made myself. The way I look is connected more with my life philosophy... Two or three times a week I go in for sports, pay attention to a healthy lifestyle and nutrition – this has been my whole life. I really like long walks and I advise everyone to walk more. If you spiritually and physically feed yourself, take care of yourself – the result will not keep you waiting.
Now to maintain the form there is a mass of all kinds of diets. Do you stick to any special treatment, diet?
I admit honestly, I don't adhere to any diet, only from time to time. It depends on my own feelings: if I feel some discomfort, doubts about my figure, if it seems to me that I have put on weight, then, of course, I begin to limit myself.
Do you love to travel?
I used to travel a lot, but lately, I have only travelled from Bodrum to Istanbul, from Istanbul to Ankara or to Izmir...
But as far as I know, you have apartments in El Hey?
Yes, and in El-Hey, and in Paris, and in London...
Do you have an amulet against the evil eye? And in general, do you believe in omens? Maybe you perform some ritual before you go on stage?
The main ritual is the preparation for the concert, I begin to prepare well in advance. This is a very important period in which to concentrate. Somewhere ten days before the concert I need to become "Ajda Pekkan", and I am preparing for this as an athlete for the competition. I go out onto the stage without fail, having prayed – it gives me confidence.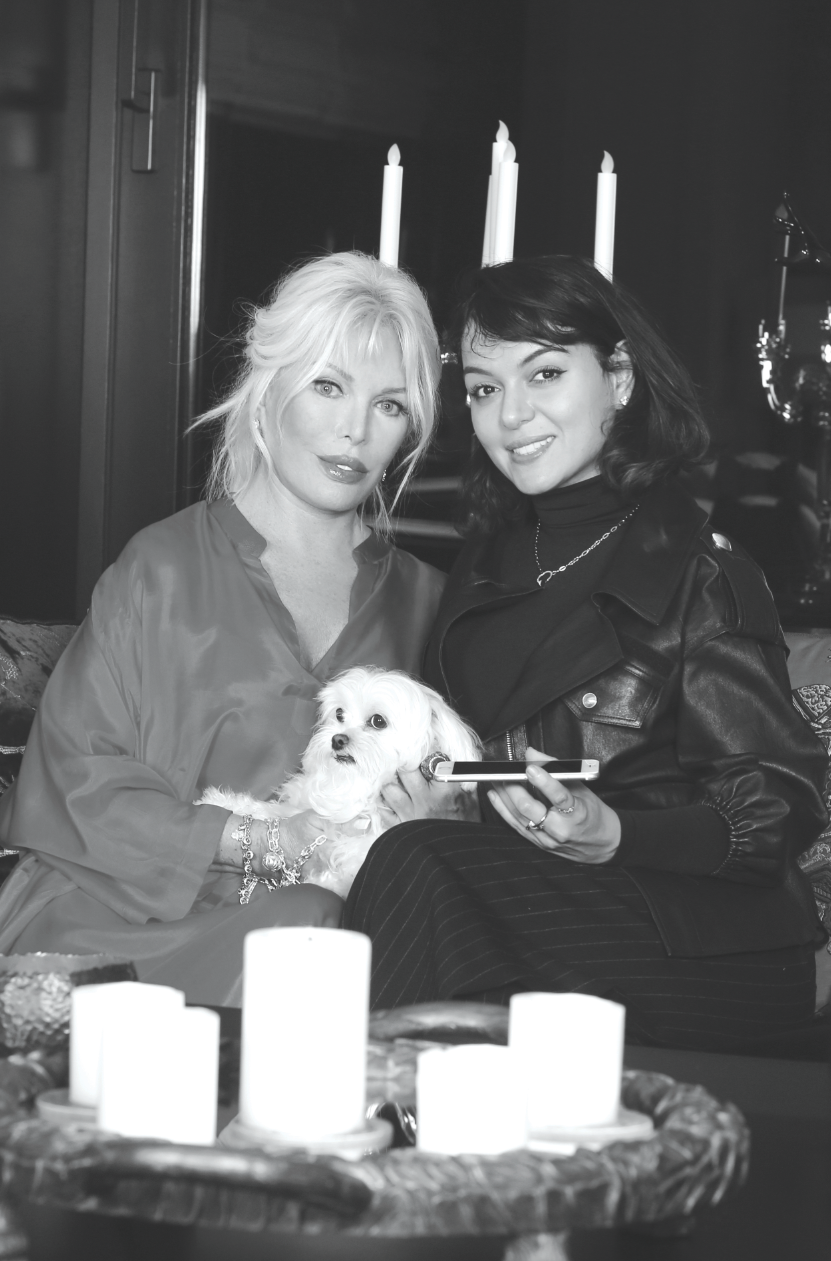 Are there any things that must be in your dressing room?
I drink herbal teas and a lot of water, so there should at least be herbal tea in the dressing room.
Walking through your house, I found a lot of animals...
Yes, I adore animals.
I noticed a dog and two cats.
I have three dogs in total and eight or even nine cats...
Nine cats?! And they all live with you in this house? Do you spend much time with your pets?
No, they have their own separate house. I spend a lot of time at home. Sometimes I visit my favourites to chat and caress. You know, they understand everything very well, they feel...
Are you a pessimist or an optimist?
Of course, an optimist, is it not visible about me? Always and in everything!
But life does not happen without any obstacles, disappointments, losses... What helps you cope with difficulties?
Music. At such times, good music helps me. You can also watch a good movie or meet with friends, chat, to escape from sad thoughts.
Does talking therapy help? And you are not afraid to trust your secrets to outsiders – to talk about your problems?
I am well aware that my secret is only my secret, and therefore I keep my secrets with me. And conversations with friends and people pleasant to me usually occur exclusively on general topics.
What else can make a woman so pampered with attention, luxury and glory as Ajda Pekkan happy?
In everyday life, I'm completely different. Despite my discreet look, I love to joke and have fun. But I try to avoid crowded places, as I often find myself in the centre of attention. I prefer to live a modest life, I love being alone with myself. In people, I appreciate sincerity. Time spent with friends, a warm relationship, even a message from loved ones – all this is enough to make me happy. I try to spend time with benefit, more often to be in nature, to communicate with animals...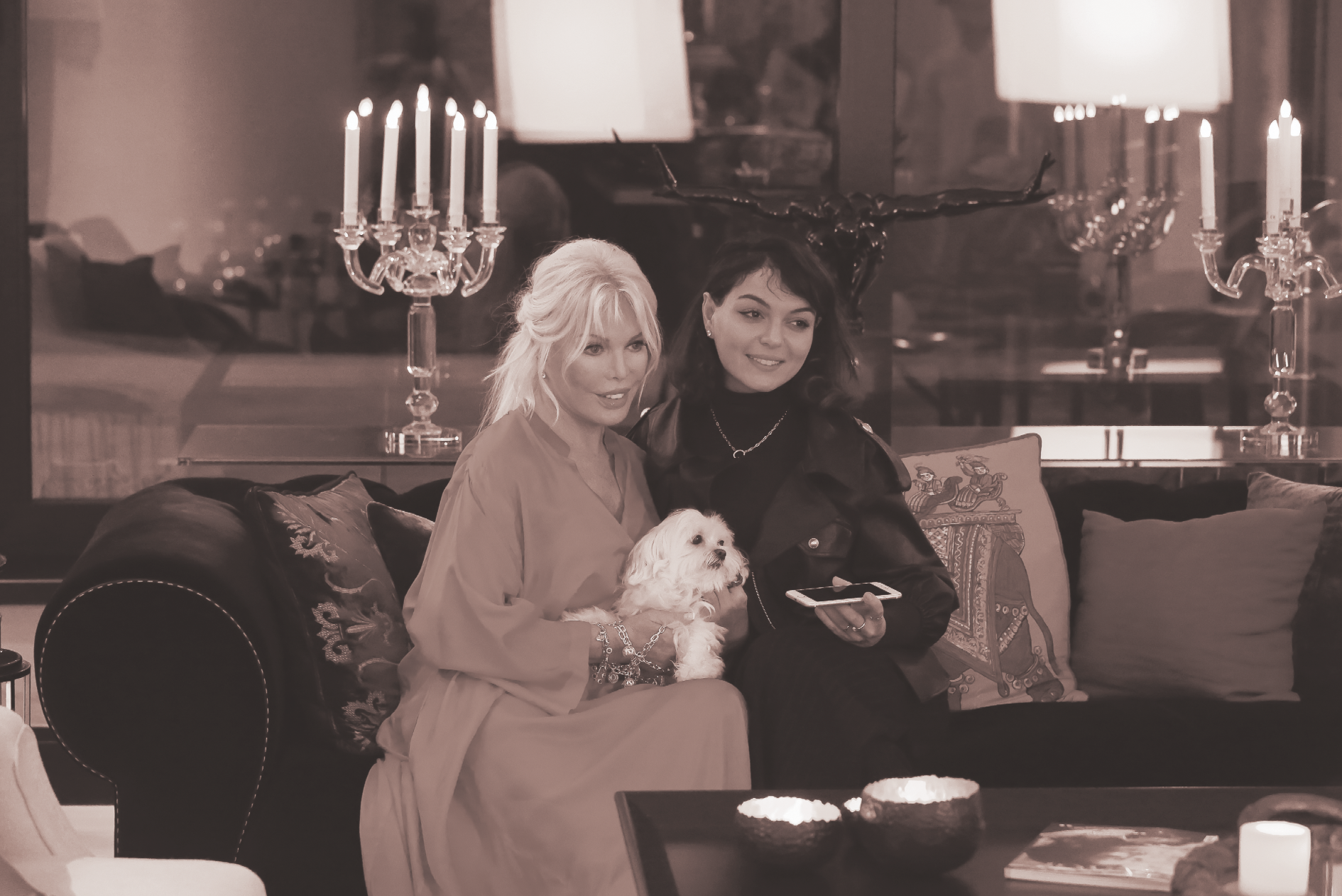 Can you describe one ordinary day from your life? How does it usually begin, at what time does it end?
I watch my sleep, try not to stay up late. I usually go to bed at 12 at night, in the morning I start the day slept and rested. I sleep necessarily in complete silence and darkness. In the morning I enjoy having breakfast, closer to noon, I definitely go in for sports - gymnastics or Pilates, and if I prepare for a concert, I definitely go to a rehearsal.
Do you know Azerbaijani music? In your opinion, what are its similarities or differences with Turkish?
I listen to music of different genres, for me, there is no difference in music. Of course, I am familiar with Azerbaijani music and I love listening to it. Each person is nurtured on the culture of his country, which is reflected in his work, and various cultures give a special peculiarity to music. This also applies to Azerbaijani music, which has its own, distinct from others, structure, style and spirit…
The last time you were in Baku was in 2013, at the presentation of the special award to you Bir ömür sanata, kültüre, insanlığa hizmet ödülü. What are your associations with our city?
I really missed Azerbaijan, I would like to go there more often. Both the country and your people are beautiful! A rich cultural heritage, the beauty of the city leaves a very strong impression.
Do you have friends in Azerbaijan?
My friends are my closest friends, and I try to devote as much time as possible to people dear to my heart. We are very close to you, bound by history and culture because we are the people of one region. I have been to Baku with concerts, met with your compatriots here in Turkey, at my concerts. I have many Azerbaijani friends, and we try to meet as much as possible...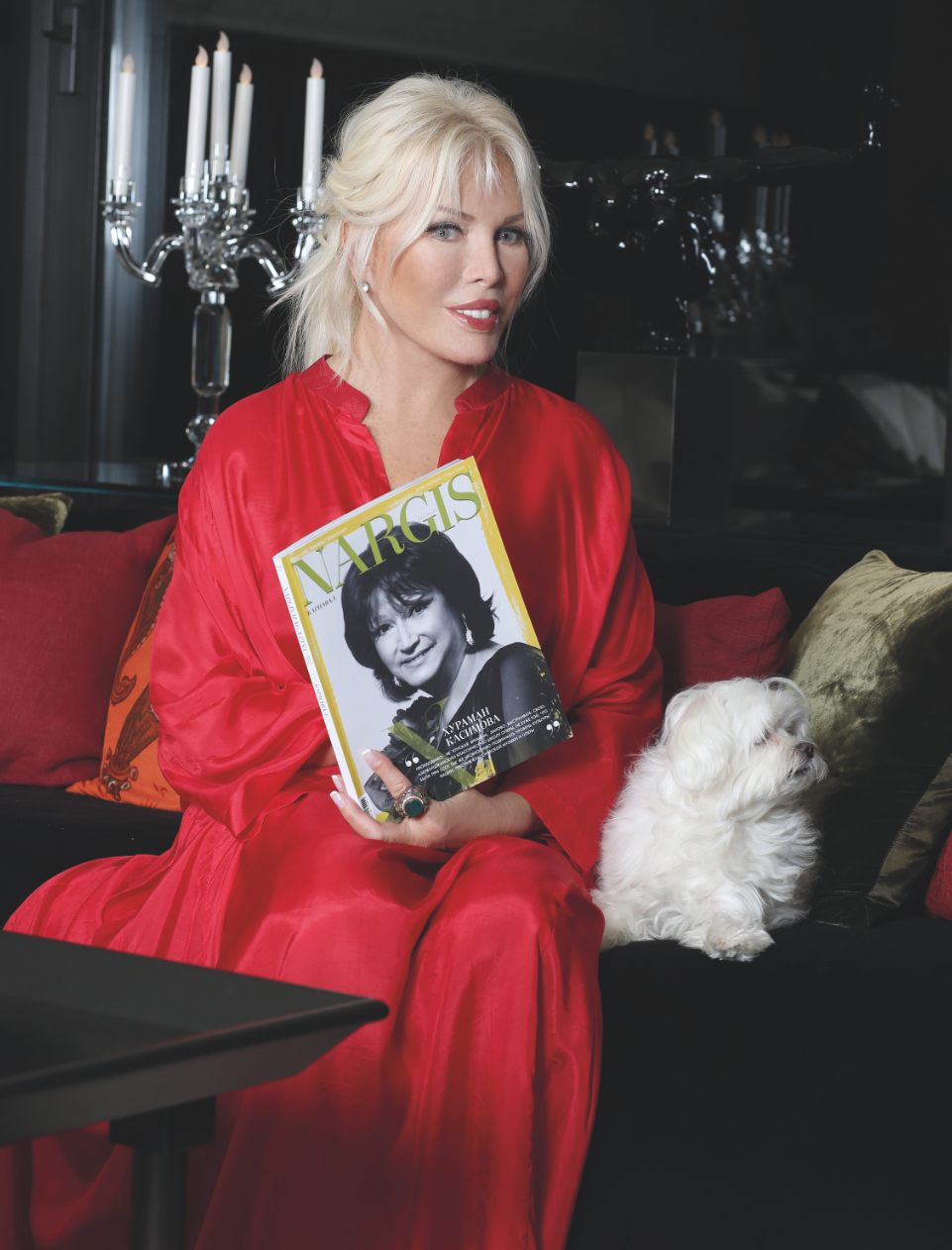 Are you familiar with our rich cuisine? Maybe you have a favourite Azerbaijani dish?
Your rich cuisine is already famous around the world! I am always very welcome in Baku. Once I tried your Şah Plov and Yarpaq Dolması, and I really liked it. This time, I am sure, I will try other equally tasty dishes.
And what would you advise novices in singing career? Do you have any universal tips?
Not. I think everyone should be an individual, or rather, spontaneous, by accident! Therefore, general advice, in my opinion, is completely unnecessary here.
So, we look forward to seeing you in Baku on our anniversary – the celebration of the fifth anniversary of Nargis magazine to be held on January 13!
I remember very well and also look forward to meeting with Baku and its hospitable, friendly people. And I also know that January 13th is your birthday...
It will be doubly pleasant for me to see you in my hometown, at the festival, which is of great importance for me and my Nargis team.
Interview: Ulviyya Mahmudova
Photo: Shafa Gulsoy
The interview was published in the 43rd issue.