She acted as Jacques Demy's Lola, as Federico Fellini's corrupted aristocrat, but the audience most remembered her as Anna Gauthier from Claude Lelouch's movie  "A Man and A Woman". And now Anouk Aimee – icon of French cinema − at the age of 87, she returns to the screen with the film "Best years of life" in 2019, in which the same Claude Lelouch showed what happened to the heroes of "A Man and A Woman" 53 years later.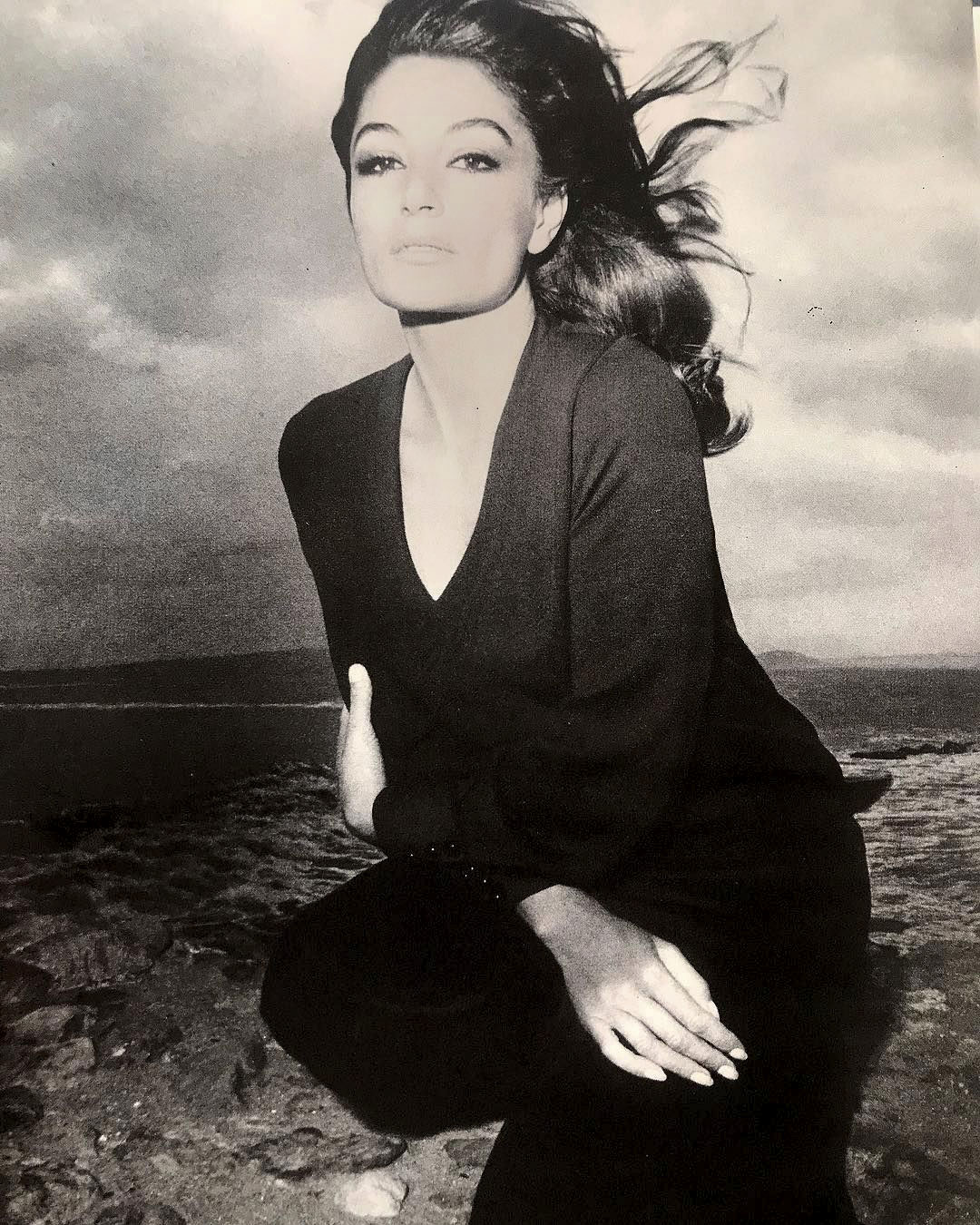 Why is Anna Gauthier so attractive that you decided to return to her image?
After the film "A Man and A Woman" received the Golden Palm at the Cannes Film Festival, filming its continuation 53 years later was perhaps the biggest adventure in my life. I still did not understand what happened to me, but it was undoubtedly something beautiful. Although there were quite a lot of adventures, beautiful meetings, charismatic men in my life… When Claude invited me to star in his new film, I did not ask about anything, but simply said: "Yes!". For me he is a family, for his sake I am ready even for the most insignificant roles. In addition, I was in love with Anna Gauthier, and if you love your heroes, you always want to know what happened to them later ... I still remember our 1966 premiere, followed by numerous award ceremonies. "Golden Globe", "Oscar" – these were magical, unforgettable moments... I remember when our film was declared the winner at the Oscars, the audience exploded with applause. And I saw Claude's happy face... Such a touching picture – a young guy, smiling embarrassedly, is standing in front of a roaring crowd. It seems to me that I never heard such a roar again, except at the awarding ceremony of the Spielberg "Alien"! But when I remember the shooting itself, I involuntarily want to laugh at the absurdity of fate. Claude invested his own money in this little film and swore that if he failed, he would leave the movie and look for another profession. Therefore, he worked on his picture, as if for the last time. And when you do something for the last time, you give your best – there is nothing more to lose! He himself wrote the script, became the director, producer, cameraman and editor of his picture. Jean-Louis was already a well-known actor, especially after working with Roger Vadim. I was known from the films of Federico Fellini, but every day when I came for shootings, I had to do my own makeup. We had one stylist for the whole crew, who not only picked up costumes for everyone, but also straightened actors' hair.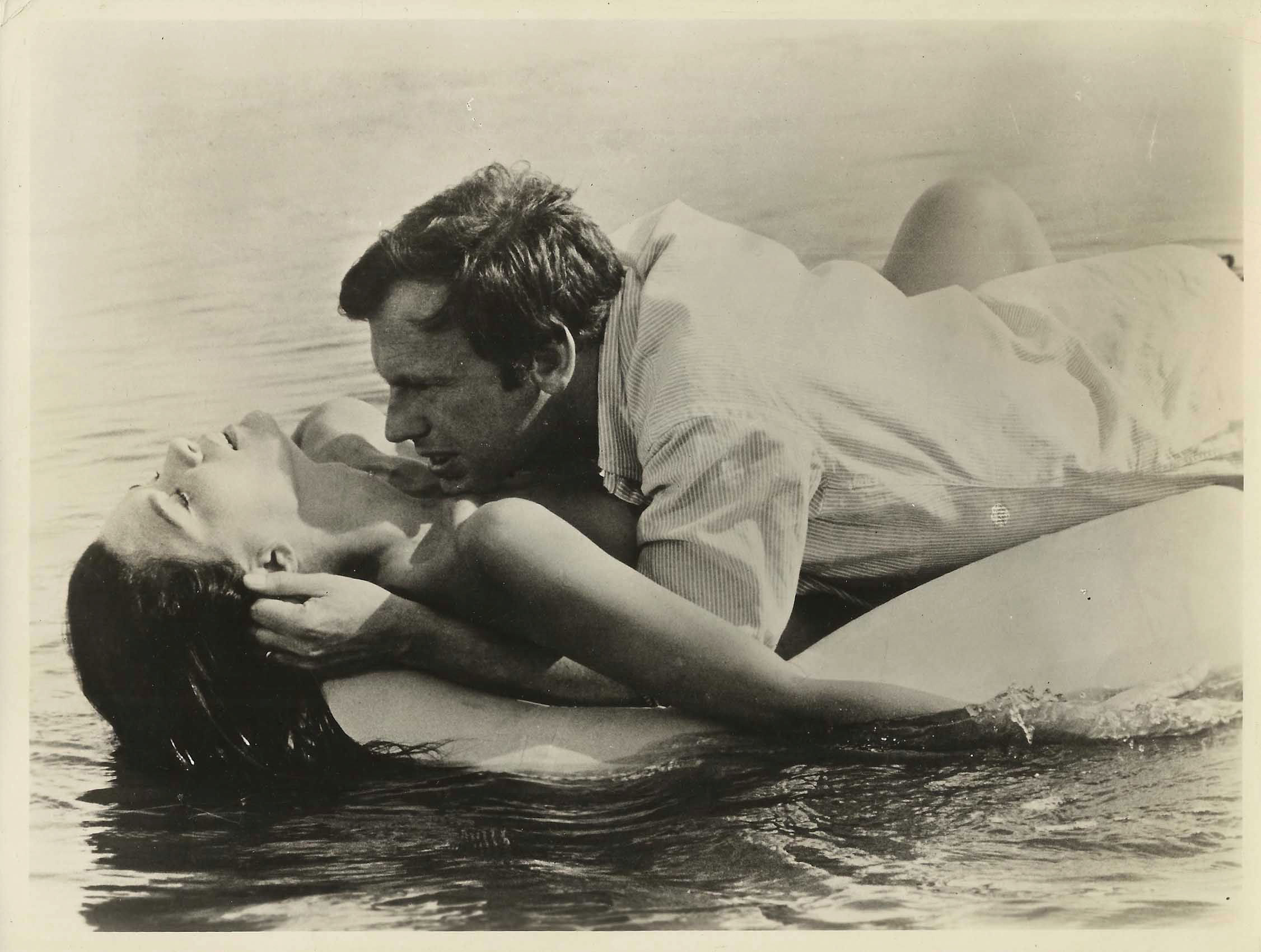 In "A Man and A Woman" I am always struck by the scene where he rushes racing with the train to see her. I always wanted to meet such a man. Do they exist in the world?
The plot of "A Man and A Woman" came to Claude after one day in the early morning in Normandy, on Deauville Beach, when he met a woman with a dog. Her image did not go out of his head for a long time, and he hastened to Paris to put his impressions on paper. Claude always wrote scripts, drawing inspiration from real life. And the man who risked his life to meet a woman was Claude himself. Only that woman was not me or that stranger from Normandy, but a completely different woman. I know this for sure, although Claude did not like to share his personal stories.
How do you think such love arises?
Such love requires courage. Anna sent a telegram to Jean-Louis with three words: "I love you". In those days, this step was itself an act of courage, which later turns their lives on. The most difficult thing is to take this step, but if it is done, life instantly begins to make sense. However, besides courage, people still have to possess emotional intelligence. Meetings that leave a mark can only happen to those who live outside of stereotypes and who have developed sensitivity. I liked how Claude shamelessly exposed his feelings of a true man. After receiving a telegram, when Jean-Louis was driving, he leads a very frank imaginary dialogue with his lover. Men rarely share such thoughts aloud, so I thank Claude for showing them to us. The movie has an extraordinary ability: when we watch films, other people's memories become our own, it begins to seem to us that what we saw happened to us. The love of Anna and Jean-Louis has become the property of everyone who understands what love really means, and is ready to survive all that goes with it.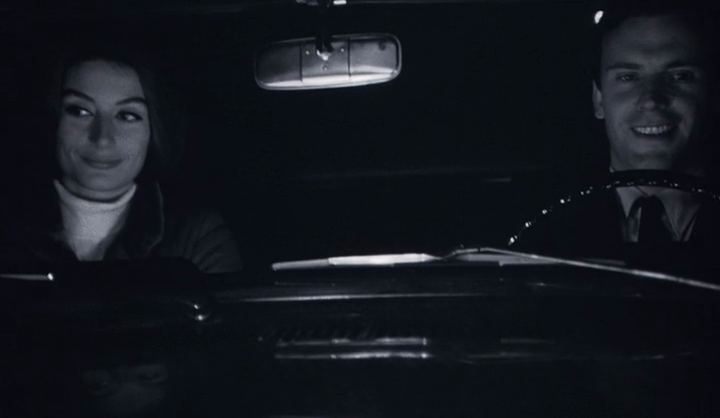 The scene of the reunion of Anna and Jean-Louis in the new film is very touching. What have you experienced so many years later after seeing your filming partner?
When I act in films, I never analyze anything - I just live in the present moment, live it like a real life. Jean-Louis and I plunged together at that moment and allowed events to occur spontaneously. There was something magical about it... The former Jean-Louis was an extraordinary character: talented, full of poetry, crazy, beautiful and hypersensitive. I always liked this kind of men. We were never too close in reality, but Jean-Louis has always been an important part of my life. I think he experienced the same thing for me, and "A Man and A Woman" bound us forever. In the new film, he tells me: "We are about the same age, but for some reason it seems to me that you are twenty years younger than me," and I reply, "I like this touching freshness and naivety in people, especially when they are already young. This meeting was shot in one take. It is difficult to talk about life for those who are still young. But if you live enough, then conversations about life arise by themselves. In the new film, Jean-Louis loses his memory, from all his meetings he remembers the only one – with the woman he once loved. Claude was familiar with this case: when people lose their memory, especially at an age when memories are considered the most important side of life. He had a woman, a friend. She is no longer alive, but something similar happened to her before her death...
The current picture is called "The Best Years of Life." And what time would you call the best in your life?
Today now! I was always very lucky, and life still continues to please me. Just think, at age 87 I arrived at the Cannes Film Festival, at the premiere of my film! I have no choice but to feel happy and grateful. Of course, in my life there were other important happy moments, like everyone else... This film continues the story that happened in 1966 and left its mark. It is about meetings that sometimes happen and remain in the heart for life. Claude shot a new picture very quickly, it took him only 13 days. The script was, as usual, short, the director preferred to explain the main idea to the actors and simply provide us with the opportunity to improvise. Like fifty years ago, we had no rehearsals: we met and filming began immediately. By the way, in the first scene there are our children – the children of Anna and Jean-Louis, the same ones who in the first film, the viewer has seen very little ones.
You really look twenty years younger than your movie partner. What is the secret of your youth?
Makeup and a good operator. I think this is the secret of all the pretty actresses on the screen. Or maybe someone up there loves and protects me. I was never either ambitious or conceited, I did not try to build a career, I rather allowed myself to get carried away with the idea, the course of events. Previously, cinema seemed to be something mystical, with numerous secrets around movie stars. Today there are no more stars – all have supplanted technology. Although I never felt like a star, I was rather just a woman who was lucky and who lives her life the way she likes. And it's real luxury to do what you like! I always tried to choose films myself. Even today it turned out that I was the only actress who was destined to return to her previous role 53 years later. All my life I just enjoyed what I was doing.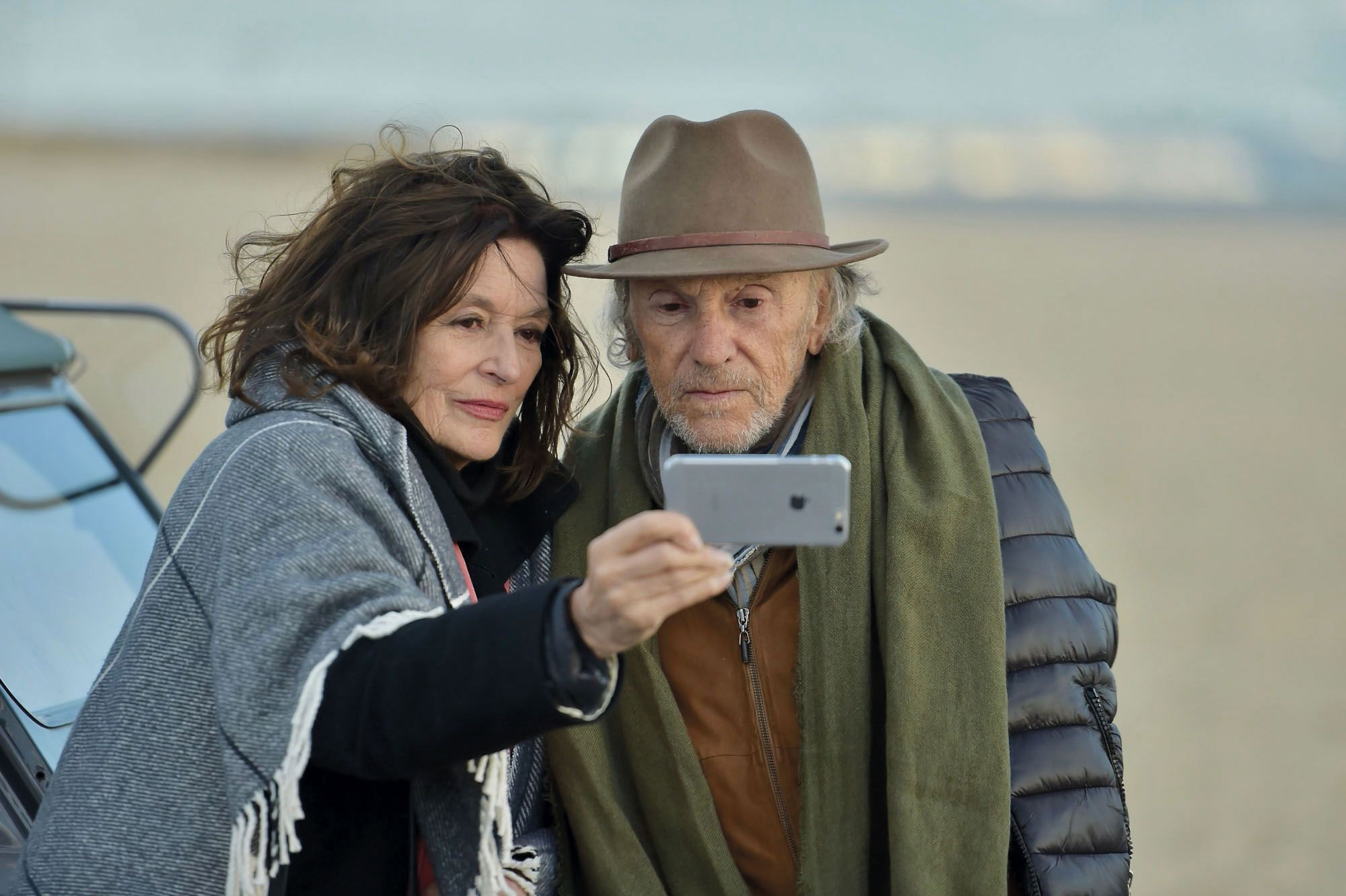 Is there something you regret today?
If you look at the number of films in which I participated, at the people with whom I worked, I have nothing to regret... Perhaps I did not always make the right choice. For example, I didn't want to star in Robert Altman's film "High Fashion", it was just that money was needed. That's what I'm sorry about... There were other projects where I had to say yes, but I didn't. For example, I refused to star in the film "Thomas Crown Scam", and Faye Dunaway played my role, and this role was written specifically for me. But then I was offered many roles, I was like hot cakes. The producers came to Paris several times in order to persuade me to play in this FILM. And the main character in it was played by Steve McQueen – and he was also the second choice, the producers predicted Sean Connery for this role. Incidentally, he later also admitted that he was very sorry for his refusal.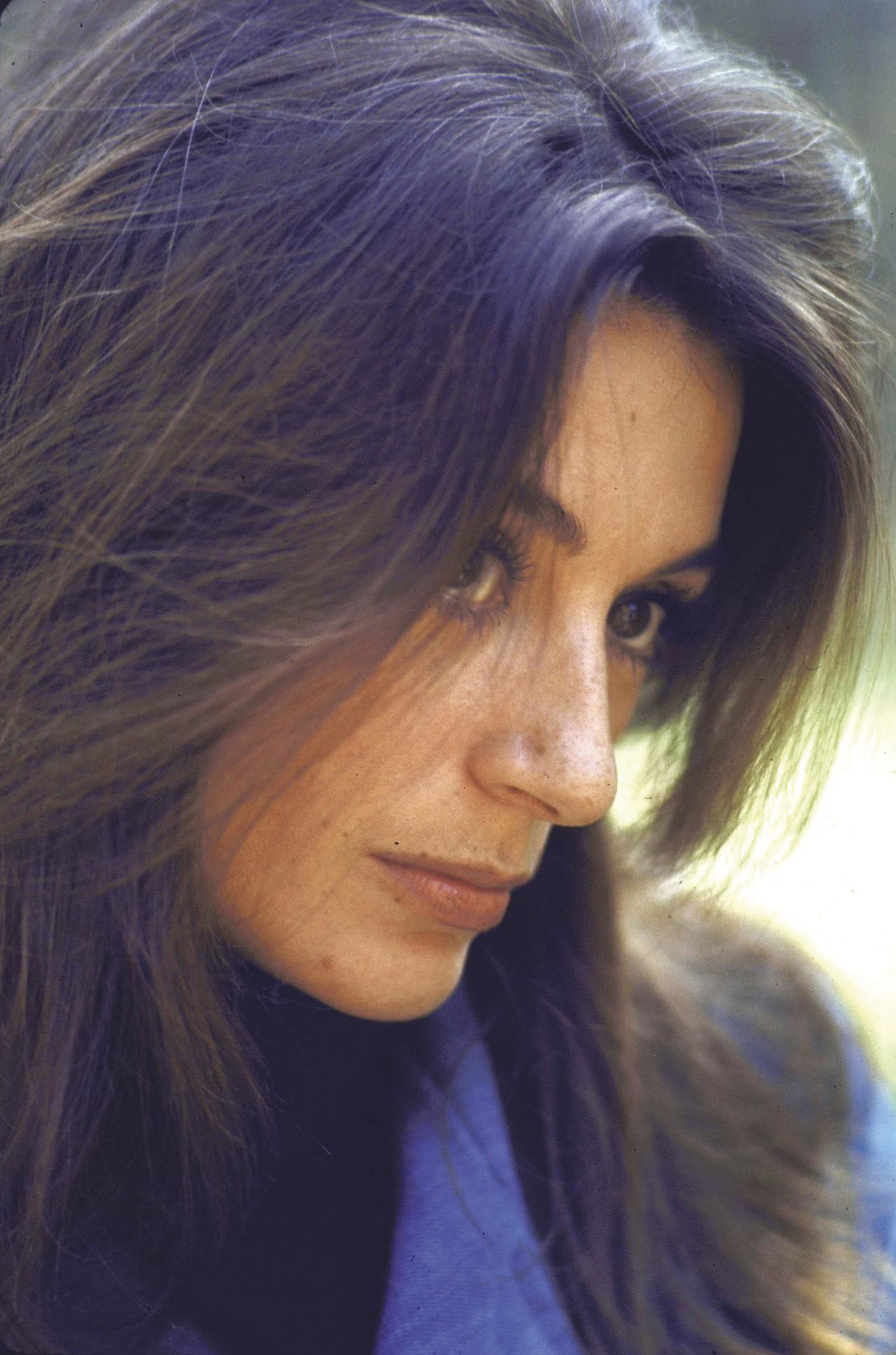 You started filming quite early, but they started talking about you only twenty years later...
True, real success came to me in the late 1950s, after the painting "Lovers from Montparnasse." Gerard Philip played the artist Modigliani in it, and I – his young lover. Then Federico Fellini noticed me and took me into his films "Dolce Vita" and "Eight and a Half". When the "Dolce Vita" was released, the cars still had "tail fins", and women appreciated the their curves, and men, by the way, noisily and openly expressed their enthusiasm about this. Today, both feelings and forms have become, to put it mildly, slender... Fellini was a great director, he created author films and spent on them such huge funds for which blockbusters were shot at that time. This was necessary for him to create his own special world, a microcosm full of the craziest and most exciting ideas. In Italy he was idolized, therefore his quirks were treated with understanding. In the end, he glorified Italian cinema!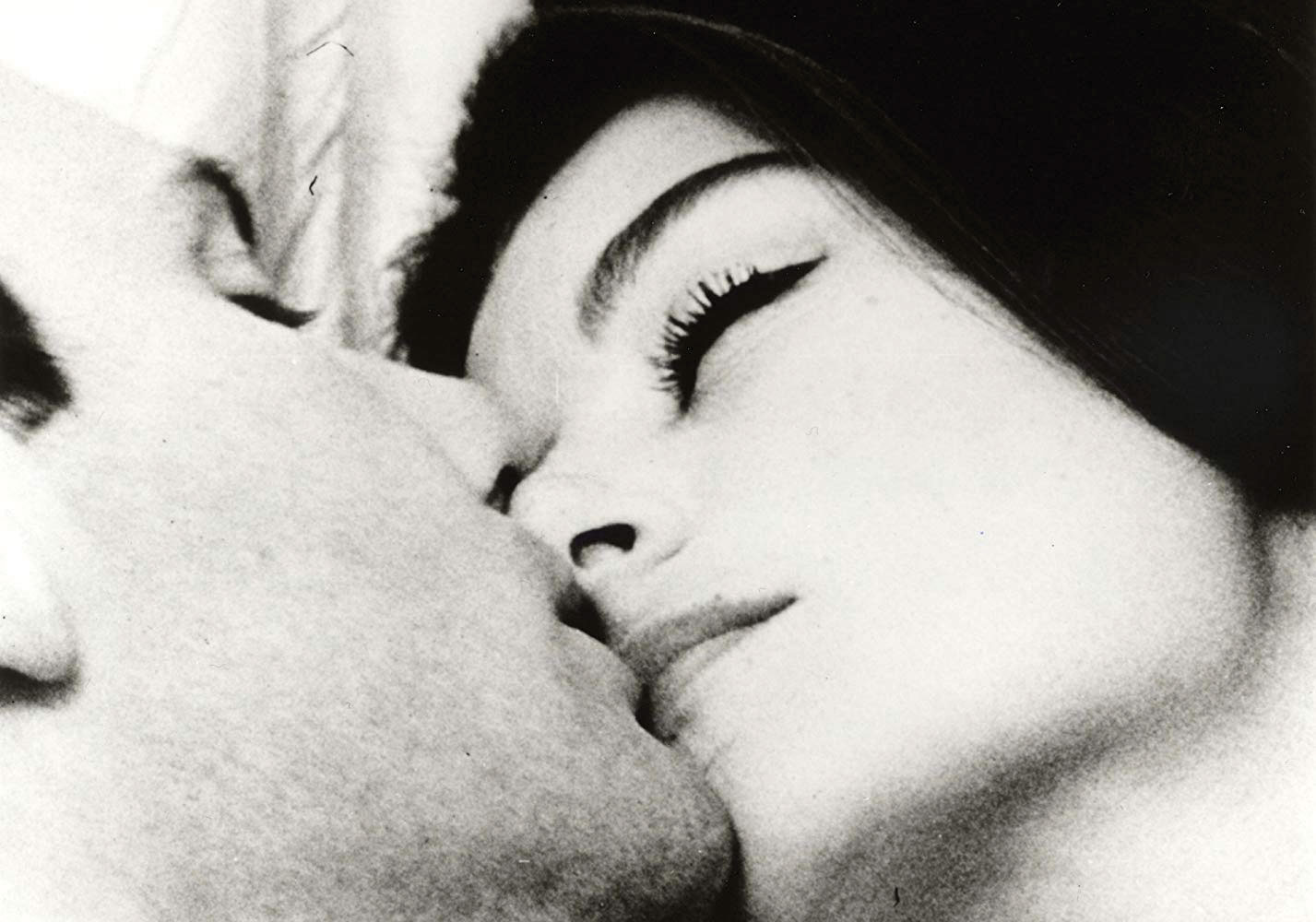 At age 14, you played your first role. How did you end up on the set?
This happened in 1946, and is quite prosaic. I walked along Coliseum street in the eighth arrondissement of Paris when a man approached me and invited me to act in films. Later, I found out that the man's name is Henri Calef, he was the director of "House on the Sea", in which my heroine was called Anouk. Then I had no plans to act in films, I always wanted to be a dancer. My mother was with me then, we were going to the cinema, to Billy Wilder's "Double Insurance" film with Fred McMurray and Barbara Stanwick. I remember my mother said that stage experience is also important for the dancer. So I made my film debut. I repeat, I have always been very lucky to have good people. Just imagine: a young, unknown girl – and immediately gets to the popular director. Pure luck! By the way, I owe my last name to Aimee to Jacques Prevert, who wrote the script for the film by Marcel Carne "At the height of years", which, unfortunately, was not finished. At first, after the first film, everyone called me just Anuk. But Prevert said: "You cannot always be called Anouk. Imagine you are forty and you are still Anuk! You need a middle name. " The idea that I would ever be forty was at that time completely abstract for me, in addition, the actress Arletti, who was forty years old, played in that film, and yet everyone called her by name. However, I did not argue, I rarely argued with directors. All the adults around me called affectionately aimée – so I turned from Nicole Dreyfus to Anouk Aime.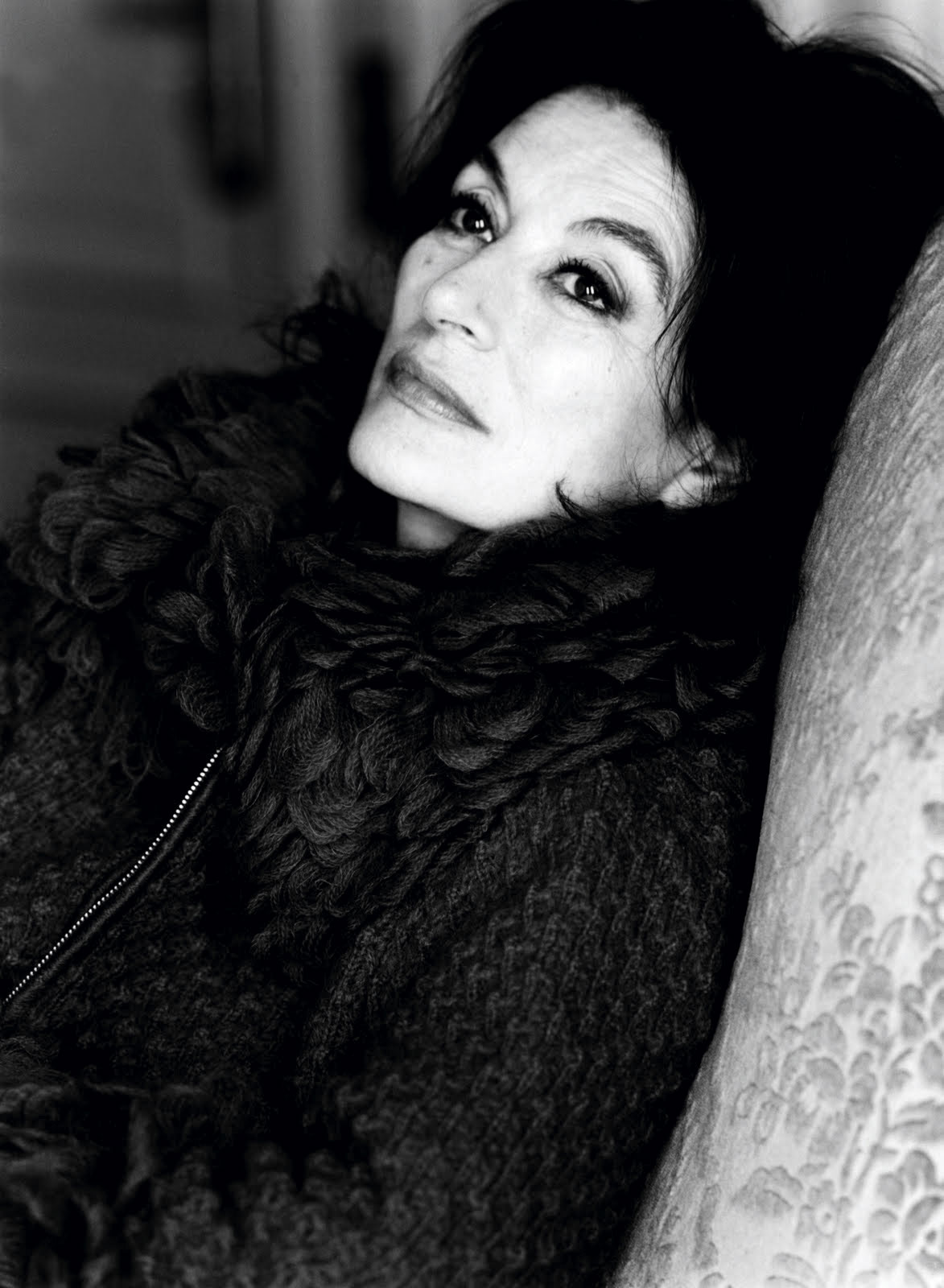 A beautiful name, but didn't it bother you that it sounded intimate?
Never. I always liked when people loved me, when people liked me and was in the spotlight. And it was always so easy to seduce me...