107 million views in 10 days make you pay attention to the symbolism, which is laid in CHILDISH GAMBINO's latest work. In addition, the clip got into the history of Youtube, as it crossed the milestone in a million views in the shortest time.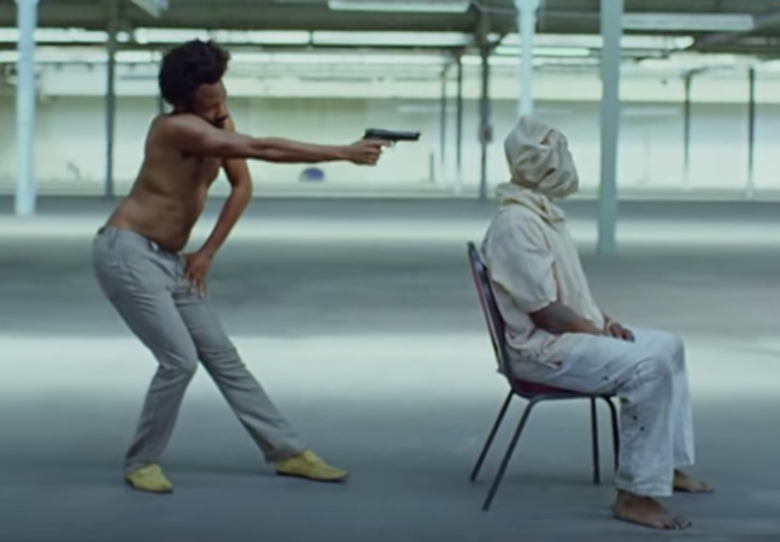 The plot line is built on the most discussed topic in America today: weapons are more important than humans, and even more so in African American life. After the shots in each scene, the hero carefully passes the gun, which is wrapped in a special cloth, while the dead body is treated with indifference.
Gambino appears in the screen with a bare chest: on it trousers - a reference to the old military uniform and two chains. It is not necessary to explain what the chains symbolize.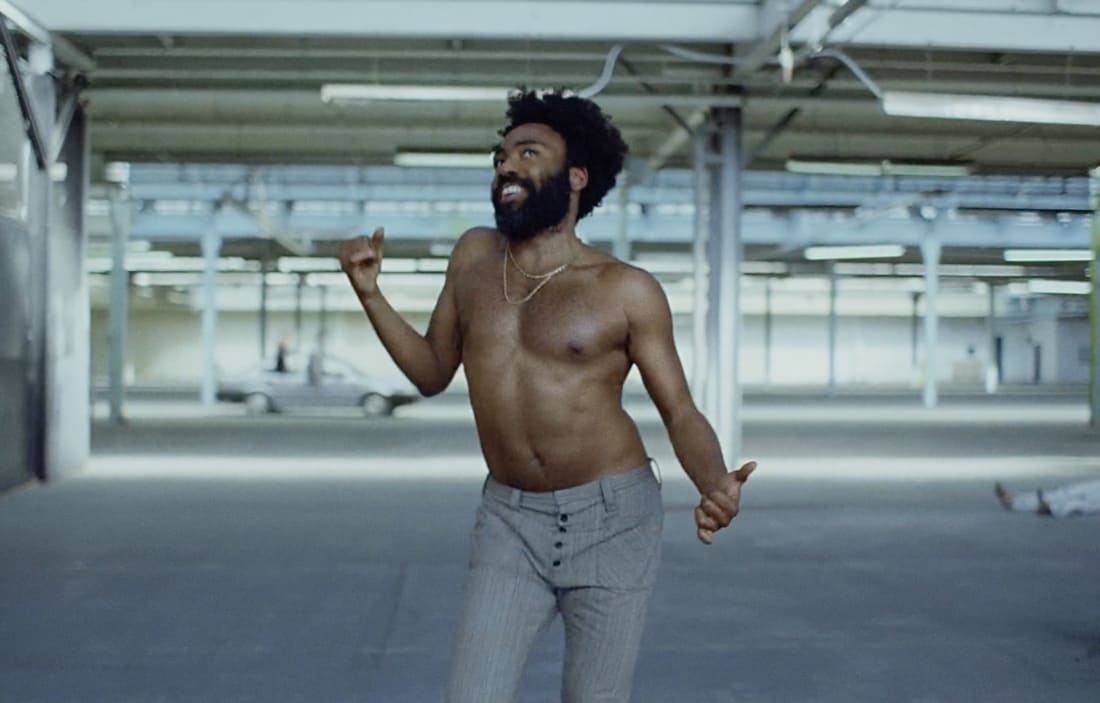 The strange pose in which he shoots at the beginning of the clip, refers to a character of times of racial discrimination: white actors, who smeared his face with black paint, often portrayed black slapping slaves. The kind of makeup parodying black people is called "blackface".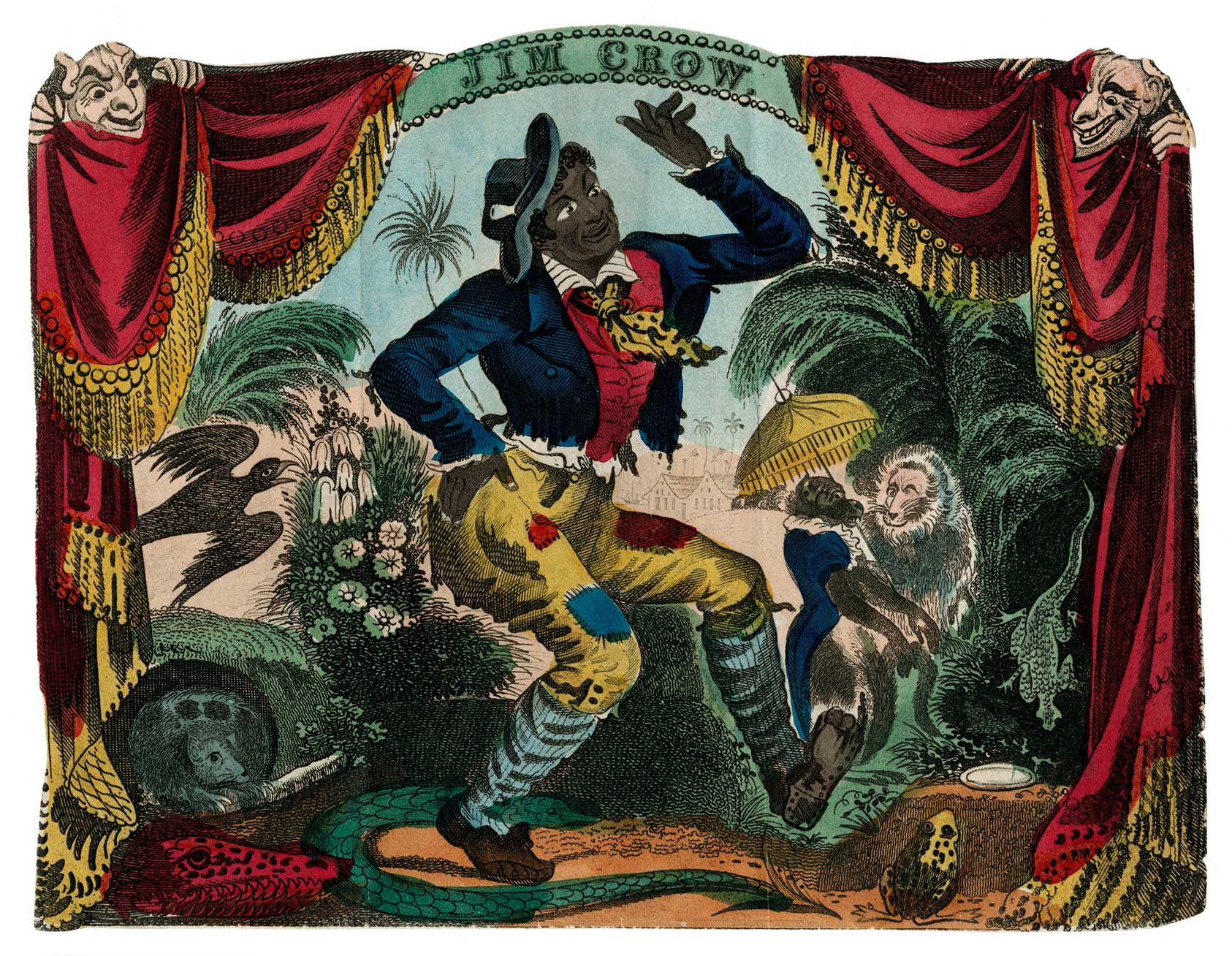 The first verse speaks of the influence of the media on people: we are deliberately distracted from important problems, offering only entertaining and entertainment programs.
We just wanna party 
Party just for you
I know you wanna party
Party just for me
Girl, you got me dancin' 
(yeah, girl, you got me dancin')
Dance and shake the frame
By "babe" is meant America. And the dance moves are taken from viral videos that have flown around the world. About mobile phones, too, have not forgotten.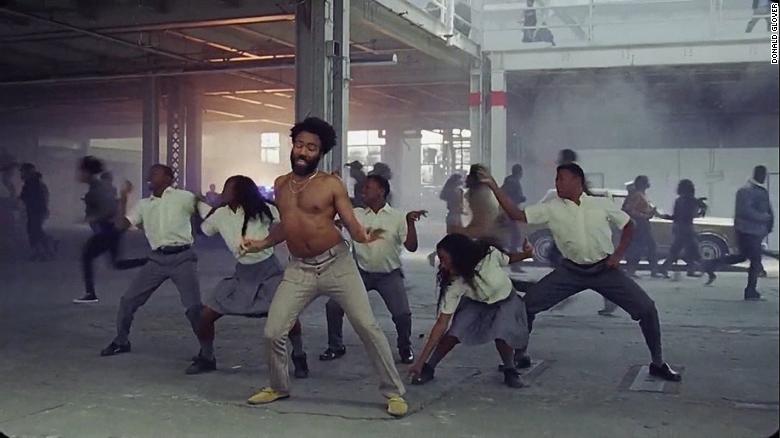 The theme of terrorism is also touched upon. In the clip, the hero fires at the gospel choir: in 2015, in Charleston, a white man shot a pastor and parishioners of a local African-American church.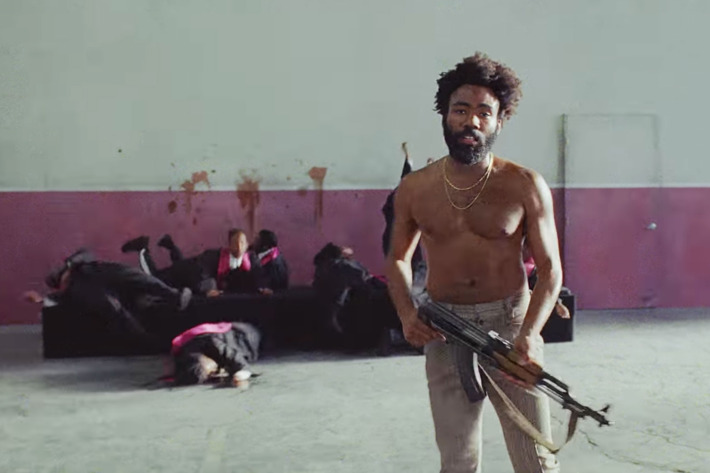 In one scene in the background appears a rider on a white horse: the Bible speaks of the four horsemen who are the forerunners of the apocalypse.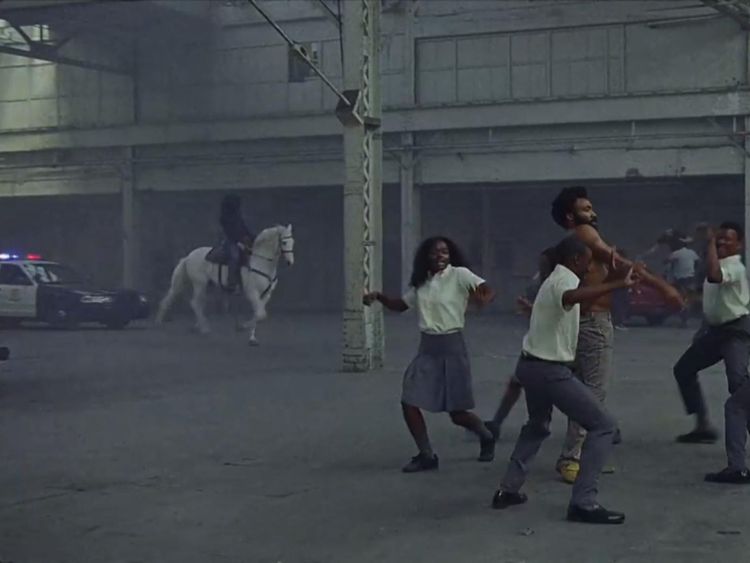 In the background of the active dance scene, only slaughter and ruin occur. The clip ends with the hero running away from America with all his strength.