Emir Kusturica is a legendary man who needs no introduction. During his long career this outstanding Serbian master managed to achieve popularity and fame in a variety of industries and endeavors.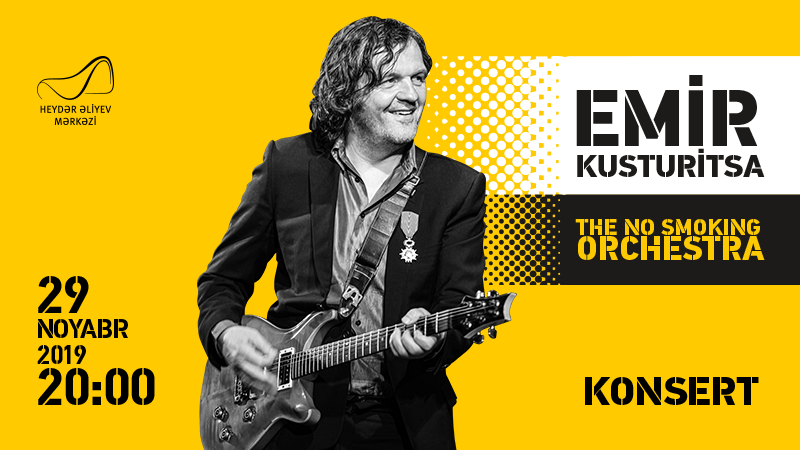 Kusturica was born in Sarajevo and from the earliest years he has been drawn to art – often, skipping classes, he disappeared in the darkness of cinema halls, rewatching his favorite films. And during one of these movie nights, the future director realized that he wanted to tie his life with charming world of cinema. He is known to the wide public for his films "Arizona Dream", "Underground", "Black Cat, White Cat" – they brought him lots of awards, including two "Golden Palms" of the Cannes Film Festival.
Emir Kusturica is a Chevalier of the Legion of Honour, he was awarded the Russian Order of Friendship, the Golden Lion at the Venice Festival, the Silver Bear of the Berlin Festival, the Lantern Magic Prize and many other honorary awards.
Becoming famous as a director and screenwriter, Emir Kusturica also became one of the most demanded artists of Eastern Europe. Years of service to art and multifaceted talent have made him a true symbol of Balkan culture.
In 1999, Kusturica forms the band The No Smoking Orchestra and till now performs in it as a soloist and guitarist. After recording the soundtrack for the film "Black Cat, White Cat," the band received international recognition. The band performs a hot mix of rock-n-roll, Balkan punk rock, folk jazz, gypsy and Asian motifs, Turkish marches – this is how the cultural code of the Balkans sounds. And fiery performances of The No Smoking Orchestra are famous for their unpredictability, because each time artists prepare grandiose shows in which all the listeners get deeply involved. At the concerts of Kusturica the public begins to dance with the first chords.
On November 29, Emir Kusturica and his The No Smoking Orchestra will perform on the stage of the Heydar Aliyev Center and bring to the Baku audience a lot of positive emotions from the unique music of the sunny Balkans.