"Miracles of everyday life are thrilling. There is not a director, who can arrange a surprise, awaiting you in the street". Rapid, melancholic weather changes pushed me learning black-and-white photography. However, when you are in a nostalgic mood, the French master Robert Doisneau's real life, reflected in photos could not have come at a better time.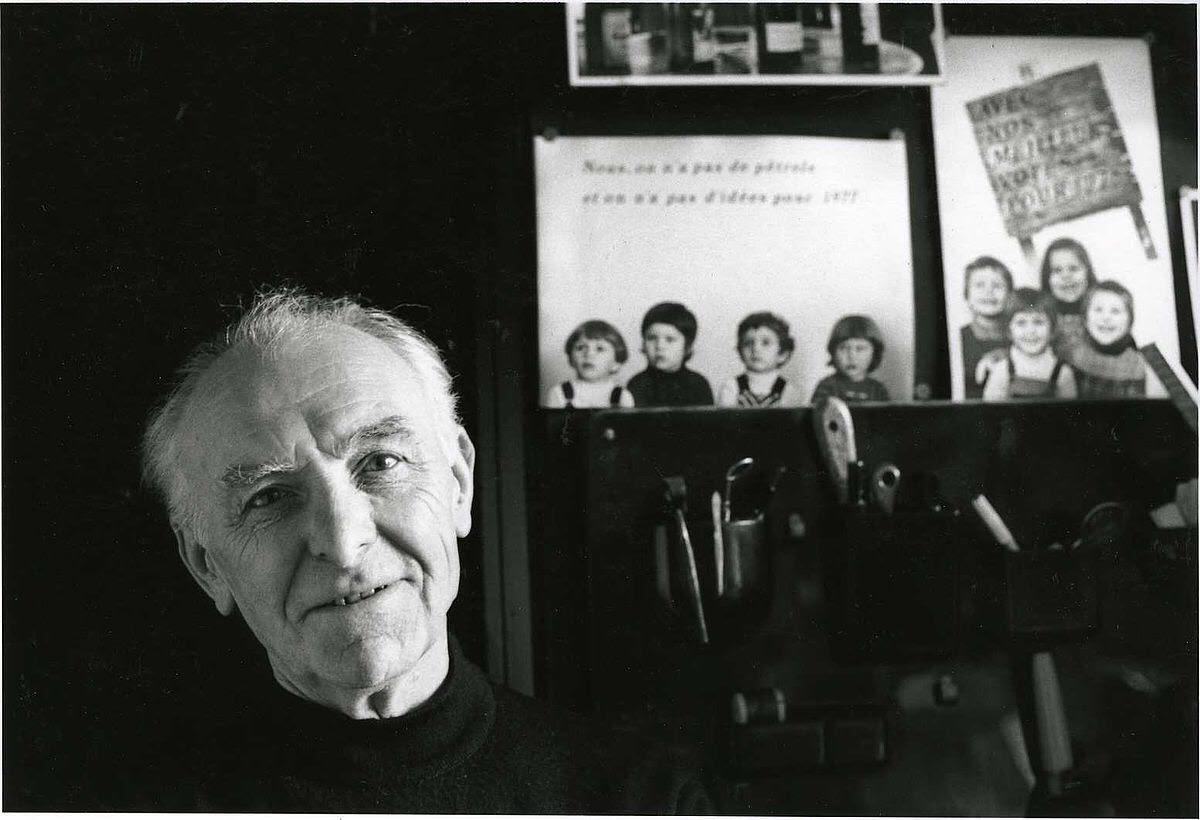 He is known to the readers for his most magnificent shot ever, iconic and scandalous photo "Kiss at the municipality building", which was taken in 1950 by order of the Life magazine. Why was it iconic? Simply, because of the most recognizable Parisian life's photo! It was a symbol of love and tenderness, ode to street reality. As they say, this photo "was pulled apart with an aim to be used for citations", it was transferred to calendars, cups, napkins and postcards. Each self-respecting Paris souvenir shop presented a hard paper copy of this photo with addressee and addresser. Apart from that, it was scandalous, because as soon as the photo peaked its popularity, a lot of "kissing" pairs laid claim for a considerable fee against Doisneau. To be successful in the action, in his middle age, but quite well-known Robert had to acknowledge and present real persons, serving, as models. Thus, the fact of a prearranged scene of the much-talked photo, as if made entirely accidentally, was disclosed.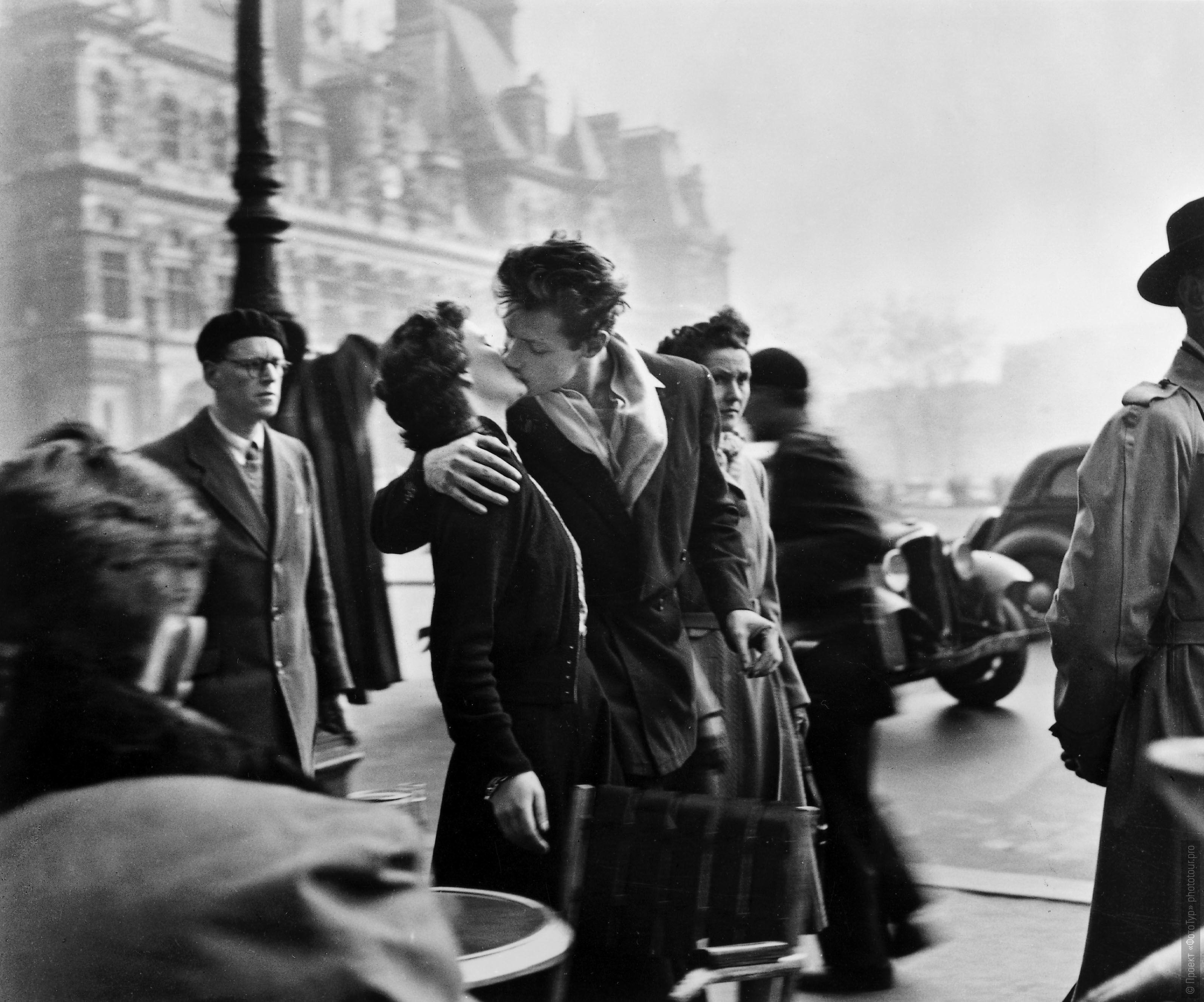 "If you take a shot, don't speak, don't write, don't criticize yourself, don't answer any question". As for me, then I have an unceasing admiration of Doisneau for each and every second and shot. Doisneau was born in Gentilly, not far from Paris, in 1912 and remained a true resident of suburb till his dying day. A flat in Montrouge, where he moved in 1973, became his house for the rest of his life. In 1925 he started earning a bit in the side, as an engraver in Ecole Estienne, in Paris. As fate would have it, shortly a photographic studio opened nearby. Young Robert joined, as a photographer assistant, soon he took a position of a manager and then he retired. He was quite fascinated by photography, and he snapped his first photos in 1929–1930. These photos didn't reflect people, Doisneau was still too timid and took just pictures of pebble and brick-stone heaps and posters, stuck between fences.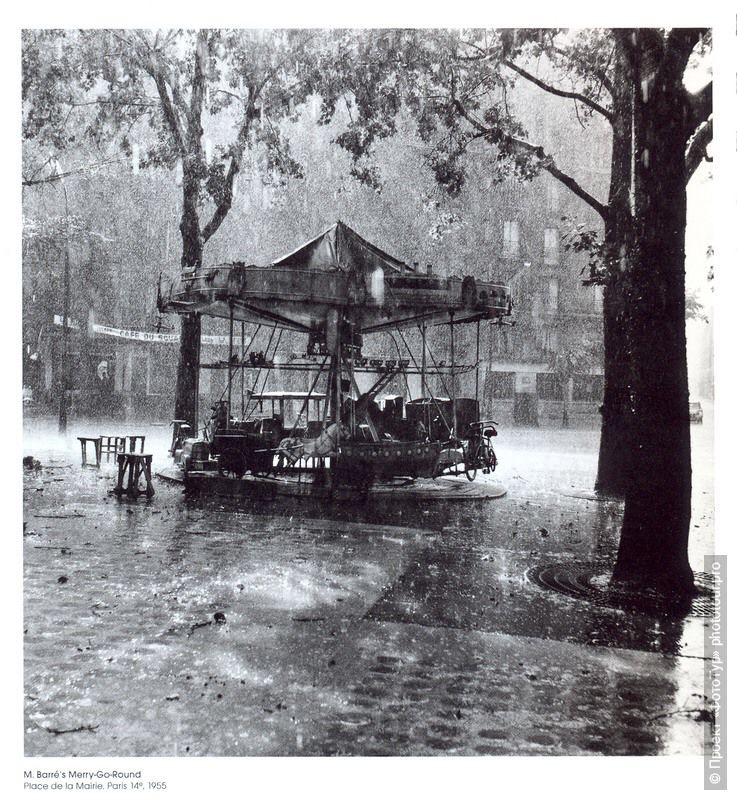 The critical meeting, agitating his life, took place in 1931: Doisneau became an assistant of the photographer, the draughtsman and the famous sculptor, Andre Wineau. Under Wineau's influence, who was a person with revolutionary theories, the whole world, namely the world of artistic avant-garde opened in a new perspective for a photographer, beginner. After one year of recognition and success followed with the first publication of his photos, taken in the flea market of L'excelsior. "The word I was trying to present was one, where I would feel good, where people would be friendly, where I could find tenderness I longed for. My photos were like a proof that such a world could exist."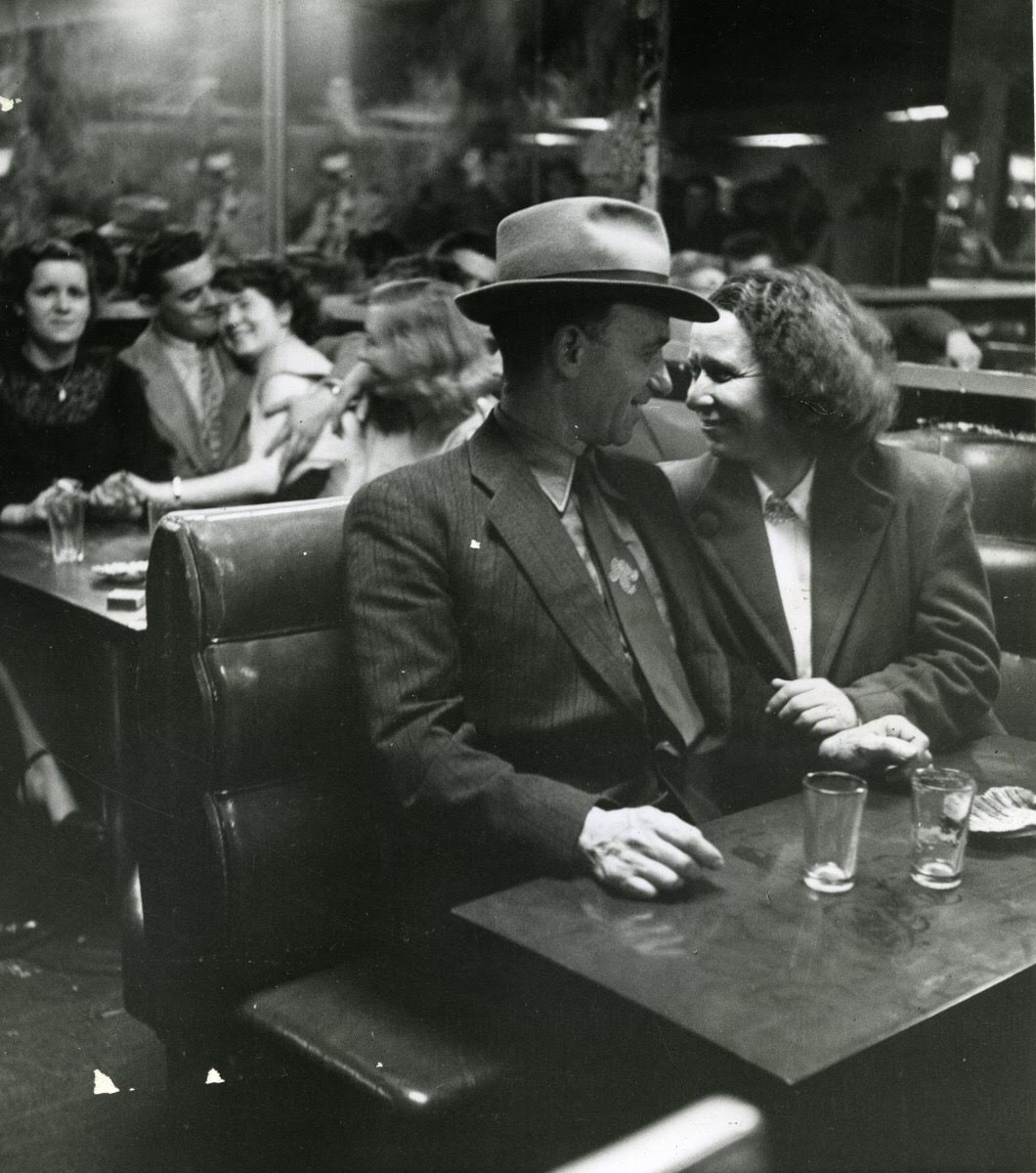 During the war, Doisneau rarely photographed, except taking the photo of material and muse, besides it was hard to go out with a camera to a street during those times. However, Paris liberation sparked his interest to take a camera repeatedly. There were no corpses in those photos; violence was replaced by the chronicle of revolt nature. He stated: "Paris does not take the risk of becoming a city-museum, due to anxiety and greed of promoters. Nevertheless, their madness to demolish everything was less dangerous than their shaky decisiveness to initiate housing projects, which couldn't function without the continuous presence of armed police forces...".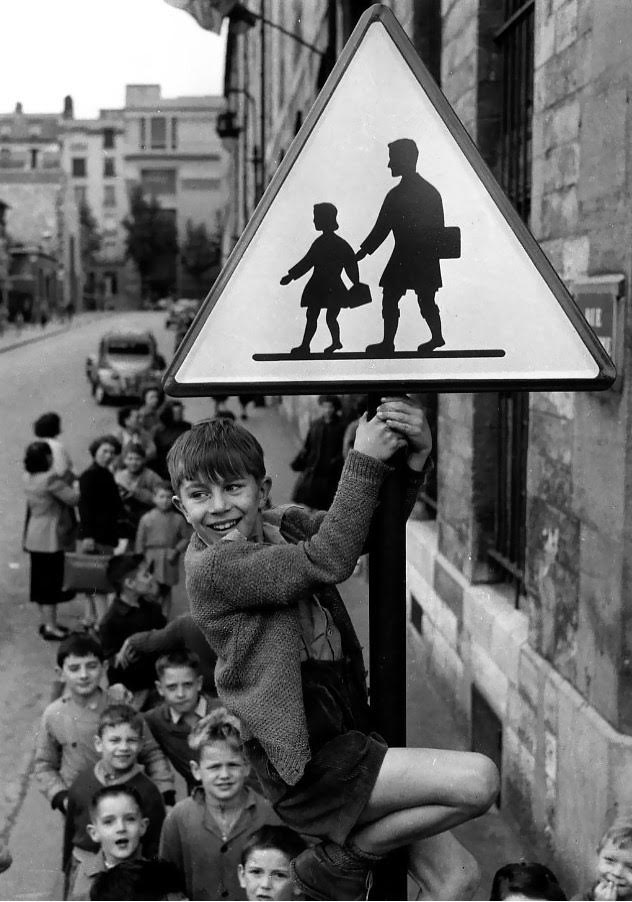 After becoming a well-known photographer, Robert Doisneau could afford himself spending hours and days at some building with the aim to catch an exciting shot. Namely, due to this reason, his photos describe Paris more, than any other story. He could laugh at himself and Parisians, at glory embracing city of light and at its tourists, without mockery, with a touch of tenderness and likely, it was him, who managed to achieve that. After all, he didn't establish his school, didn't join any art trend in the photo.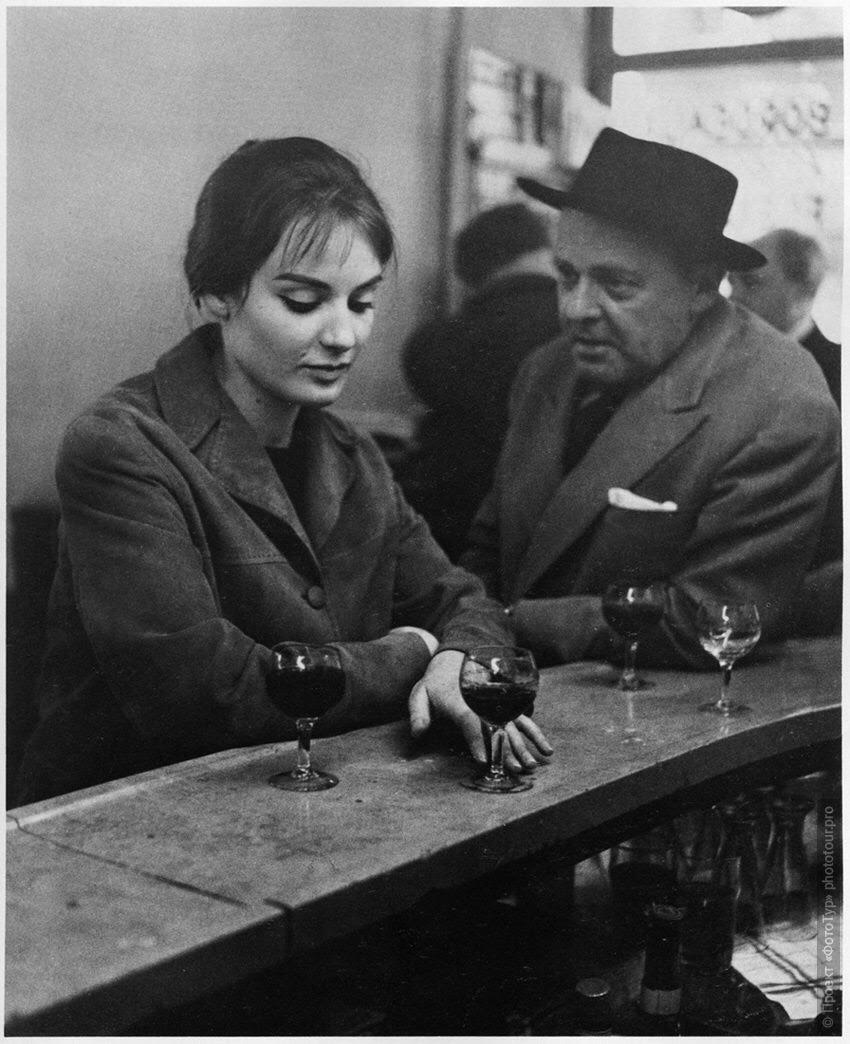 "I couldn't realize why I take photos. If to think it over, then this should turn into my desperate struggle against the idea that we will die... I try hard to stop this running time. Obviously, this is utter madness."
He died on the 1st April 1994 and perpetuated his title of a poet of Parisian streets.