The World Health Organization have made disappointing conclusions: by 2020, there will be 75 million blind and visually impaired people on Earth. Both ecology and gadgets and with them the increased load on vision are responsible for this. The organization has even developed a global program "VISION 2020: The Right to Sight" and encourages everyone to take preventive measures before vision begins to get worse.
Meanwhile, there are already more than 39 million blind people in the world, about 50,000 of them live in Azerbaijan. We can't tell these people what we see, but we can help them to see the same – with their fingertips. The Azerbaijan National Carpet Museum has all conditions for mobility on wheelchair. Since the beginning of 2019 the exhibits presented on the ground floor of the museum are available for tactile contact, they are accompanied by audio recordings in Azerbaijani and Russian and inscriptions in universal relief and dot print of Braille. This year, the Carpet Museum became the first inclusive museum in Azerbaijan, and on the eve of the International Day of the Blind, a new social project "Museum without Borders" was launched, carried out jointly with the Ministry of Culture. Within the project weavers of the Museum's Traditional Technologies Department have made miniature samples of ten pile and pile-less carpets from the permanent collection, which can now be touched with hands on the second floor. This will allow people with visual impairment to feel the specificities of different Azerbaijani carpets, to "see" their relief ornament and to appreciate the ancient techniques of pile-less weaving, which were lost and restored nowadays. Each sample is accompanied by a note in the dot Braille print – in English and Azerbaijani.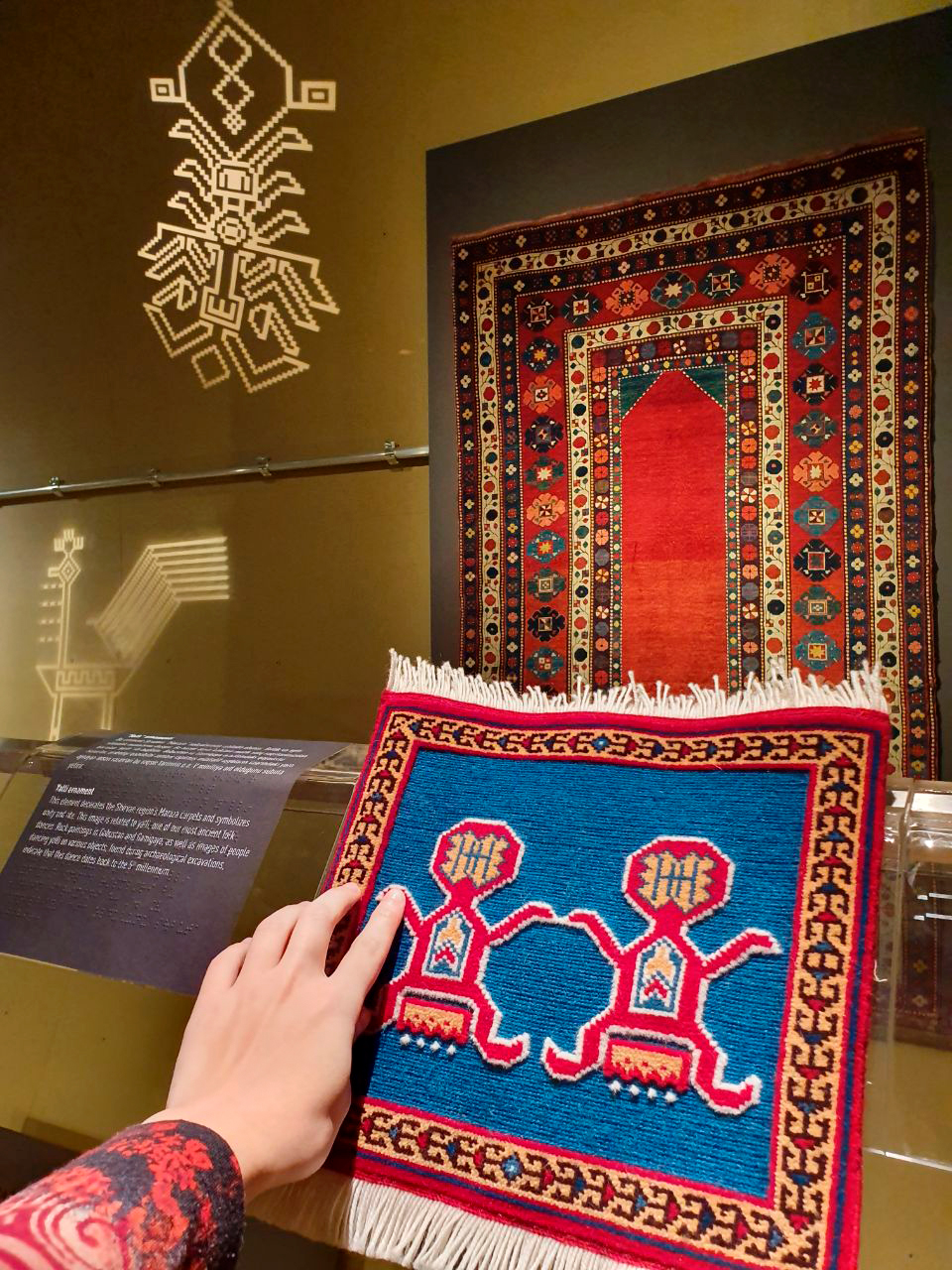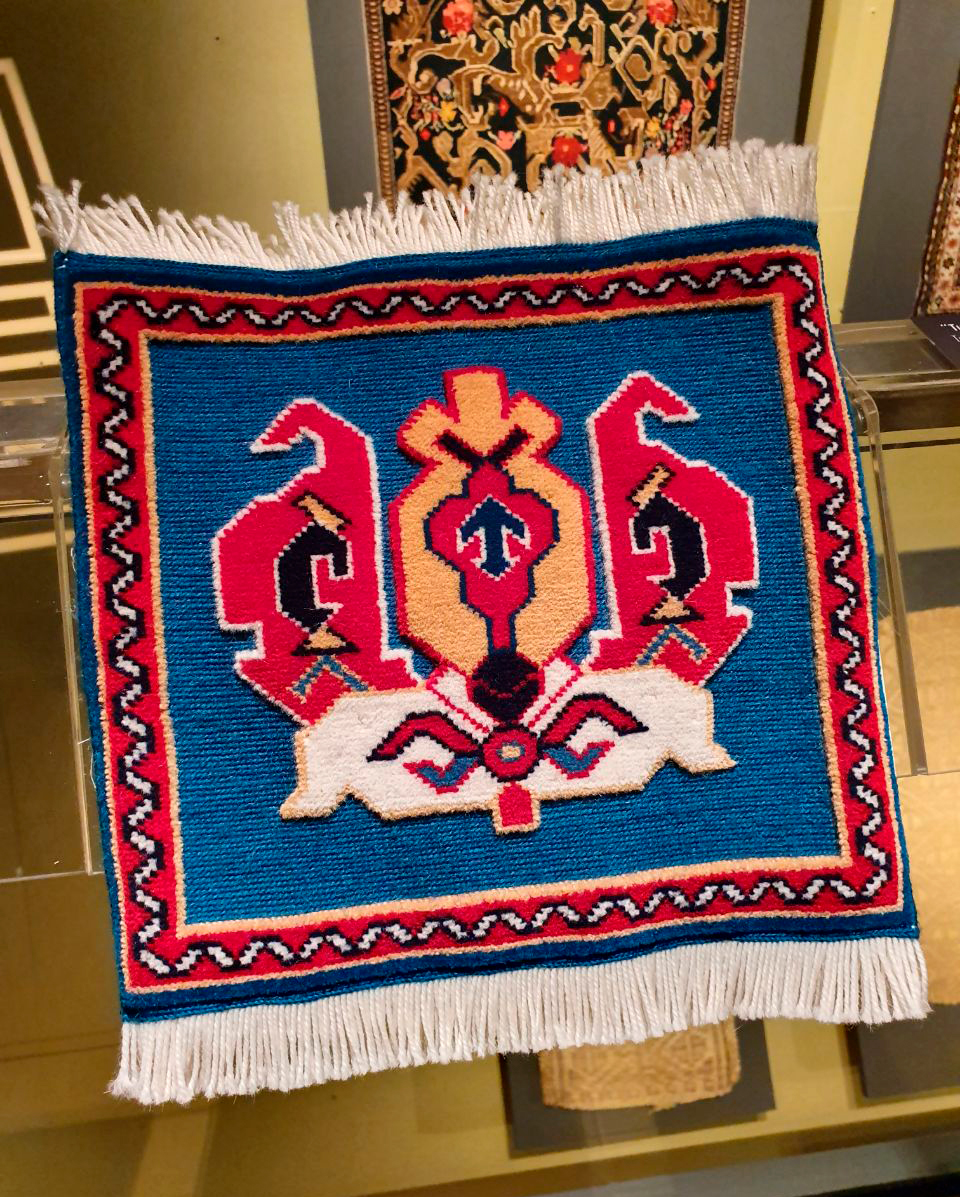 Museum employees hold master classes for children and people with disabilities. Like any creative activity, these classes serve as effective art therapy – thanks to them blind and visually impaired people, including the small ones, can discover new objects of the world around them. Their idea of the world around them and human possibilities is expanding – and new horizons are opening up, new emotions are awakening. This is an exceptional experience.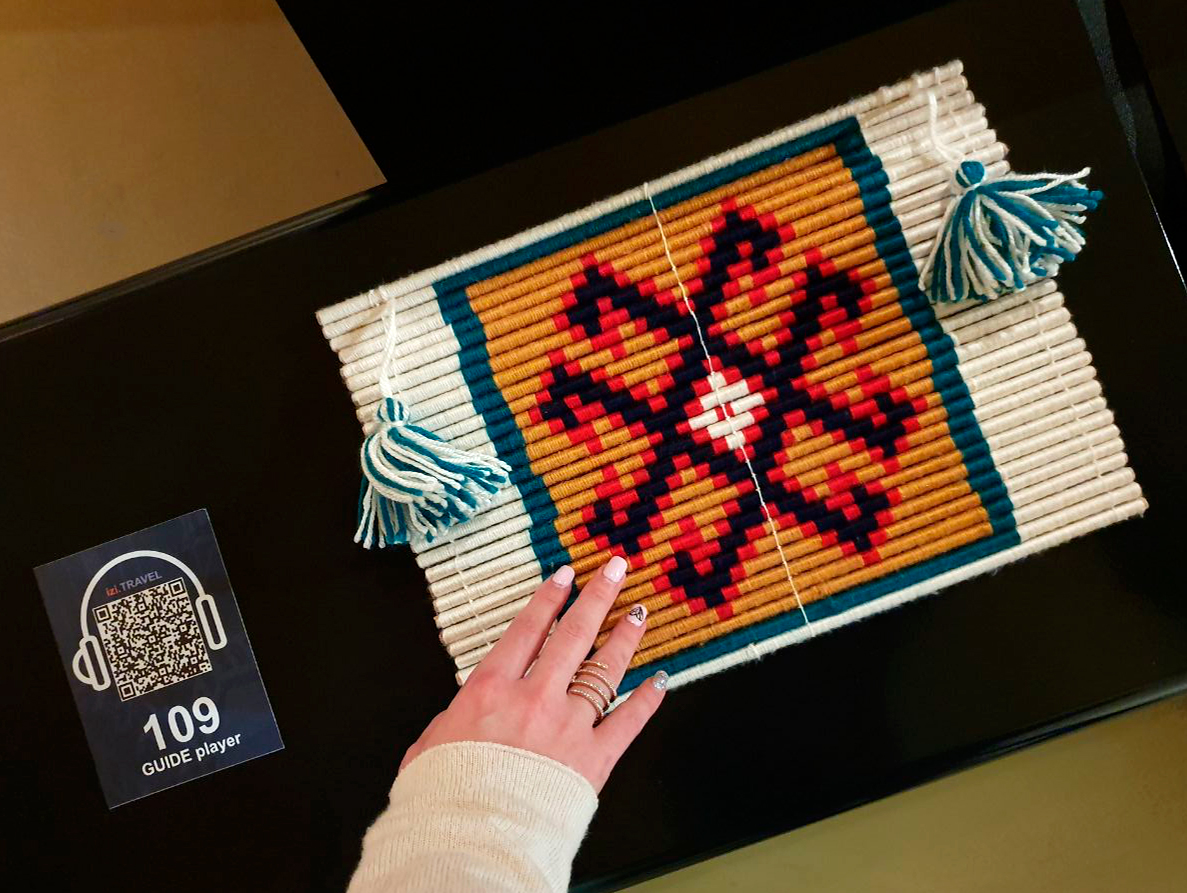 The opening was attended by Igor Karlovich Malkiel, Head of the Restoration Department of the Hermitage, who holds a special training in Baku these days. For more than a decade Hermitage leads a program "The Past on the Fingertips", and replicas of archaeological exhibits have been prepared for people who discover the world by touch. However, the creation of copies of the textile collection is a unique initiative, which surprised even the representative of the Hermitage.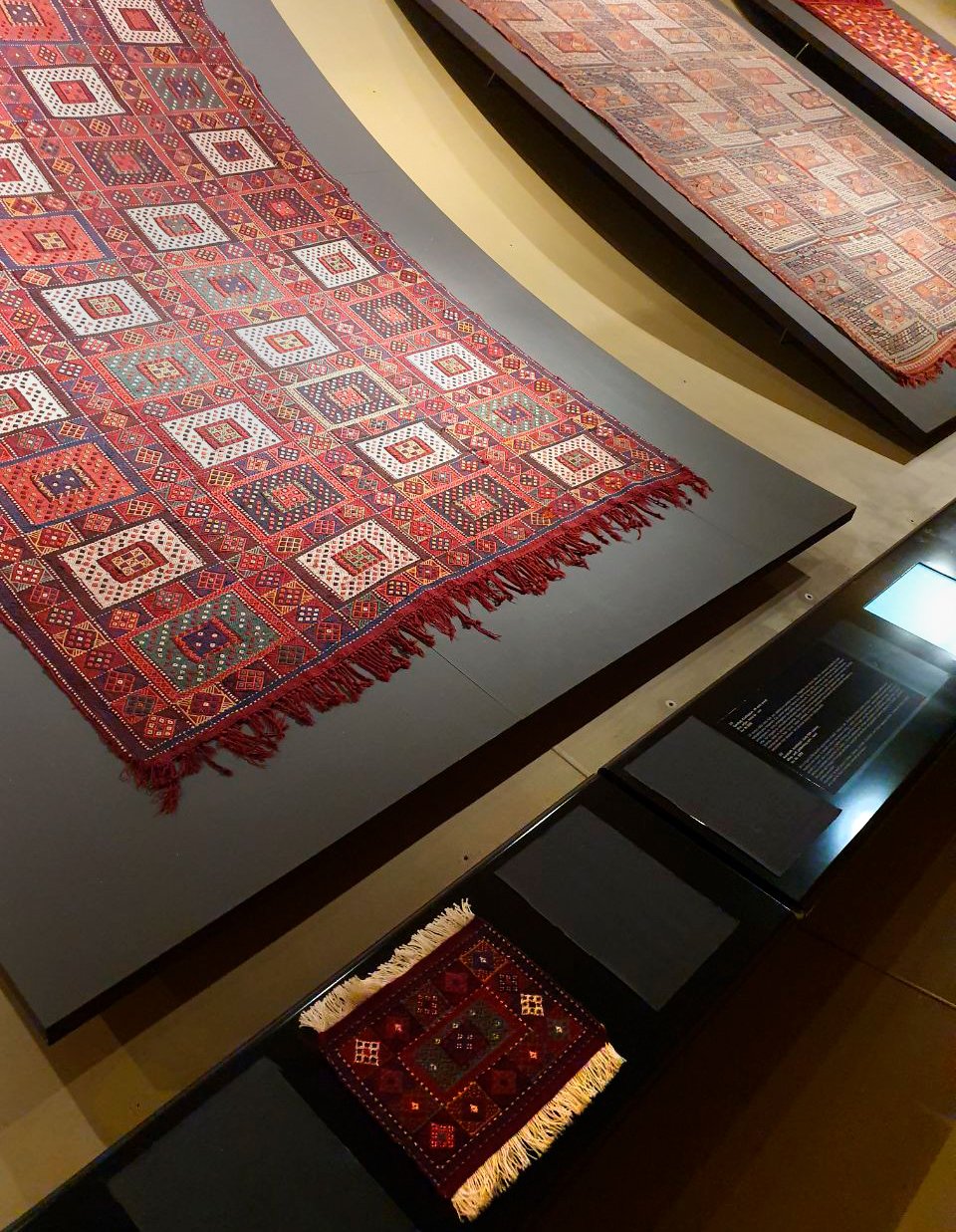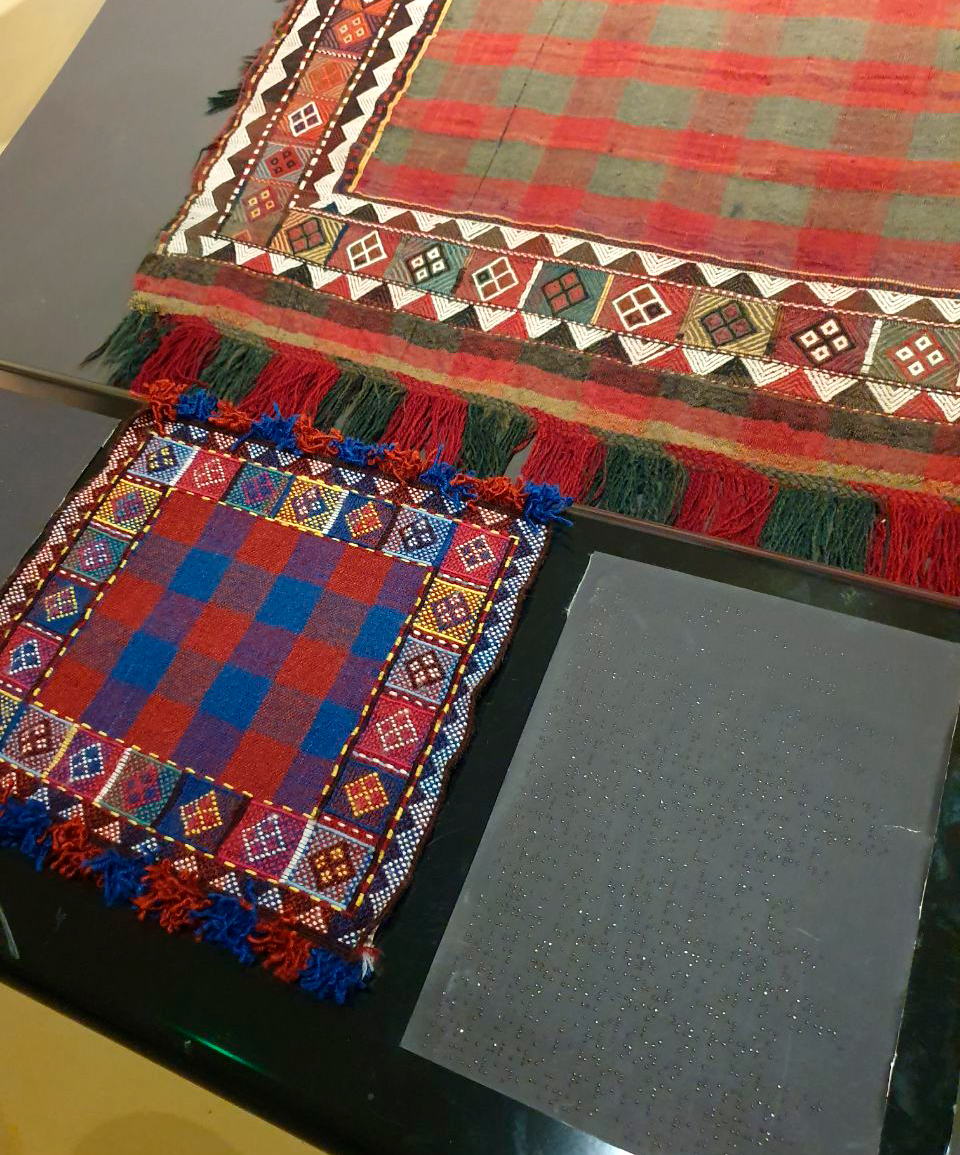 The Azerbaijan National Carpet Museum continues to painstakingly restore lost weaving techniques and replenish the collection with new textile copies, which will impress both adults and children.