Rei Kawakubo and Yohji Yamamoto presented their first collections in 1981 and, namely, at that time the magic "Hiroshima-glamour" words, addressed to Japanese fashion of the 20th century sounded. Post-nuclear clothes could not appear in different way, particularly, made by designers, whose relatives experienced the Second World War.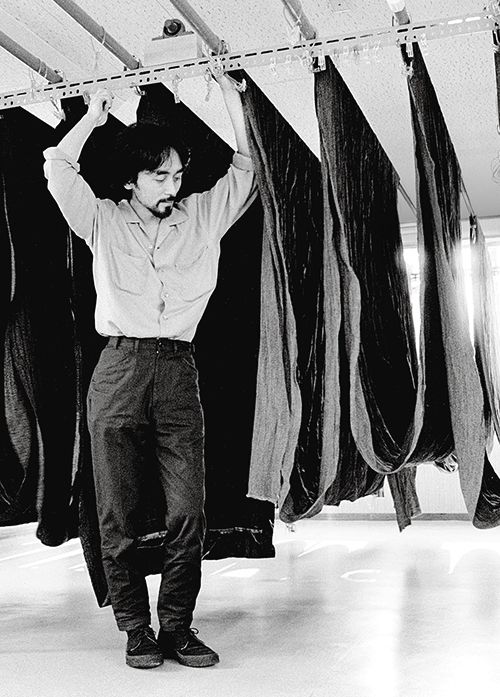 After losing his father at his age of two, Yohji Yamamoto concentrated his attention on taking care of his mother and he devoted his activity to her. Yohji Yamamoto's clothes are designed  to protect a female. In one of his interviews he told, concerning his mother: «My life is dedicated to this amazing woman. Everything is contrived for her. This world is continuously managed by men. This is the male's world, thus, I must always protect her. I respect women. And while creating models for them, I tell allegedly « May I help you?».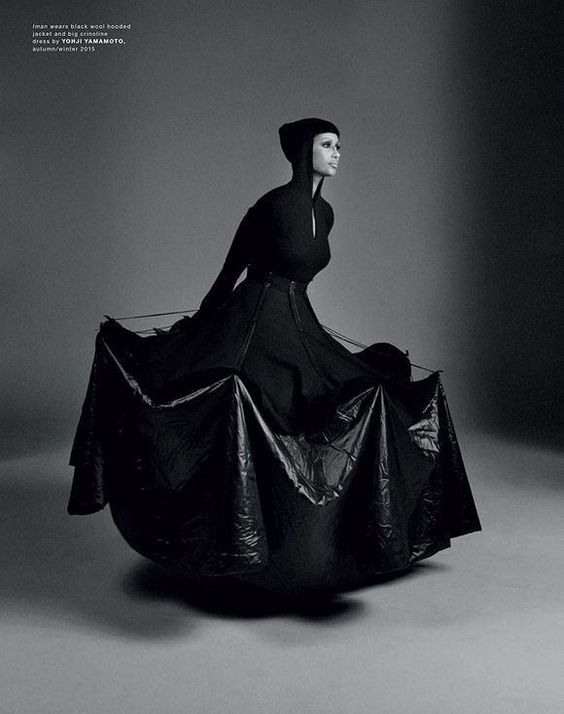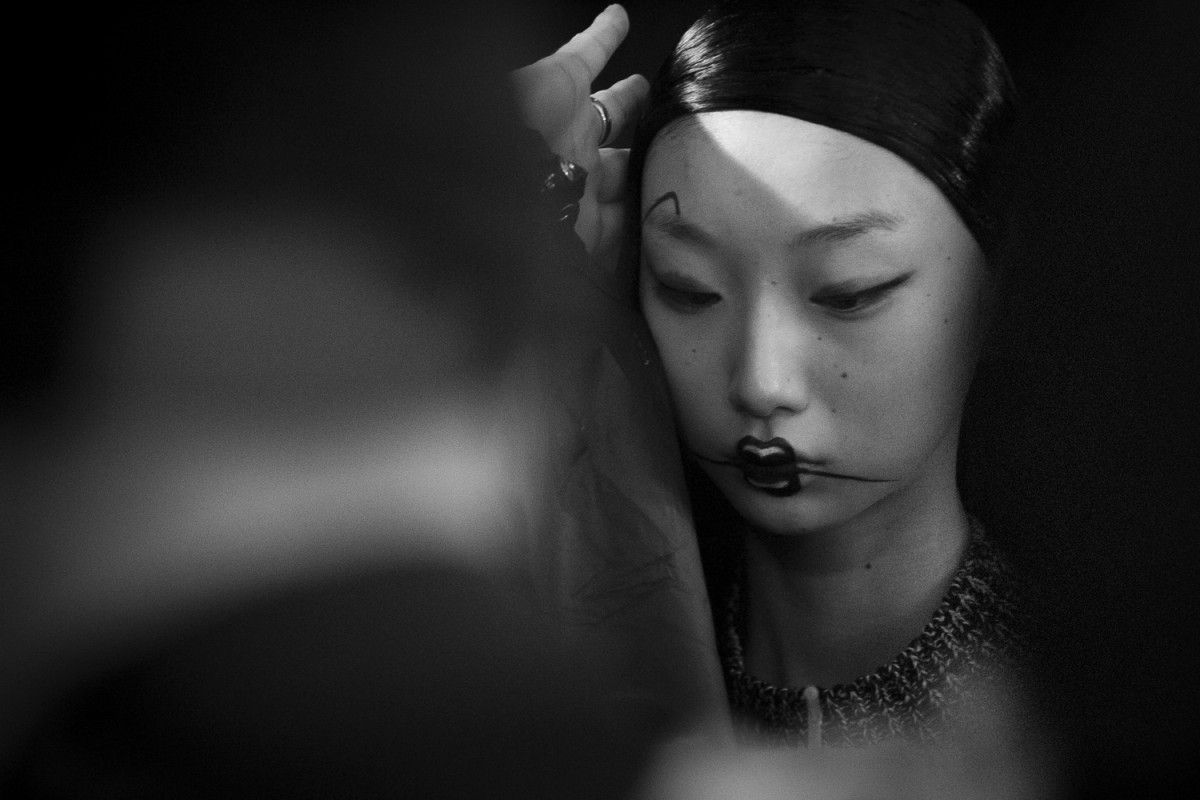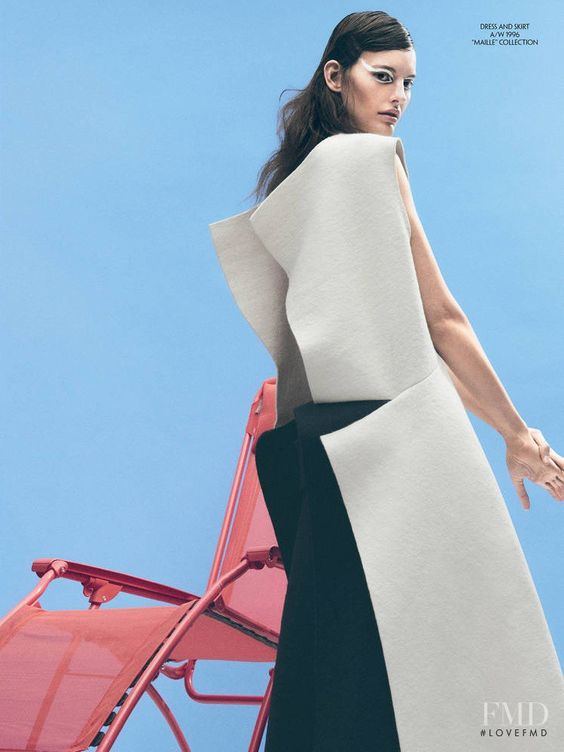 On completion of his fashion school, where Issey Miyake and Kenzo Takada studied, a young man started working under "Y" trademark. He called himself, as «Indigenous Samurai» and his attitude to clothes was sober to the utmost: Yohji Yamamoto did not love fashion, did not pursue trends and didn't attempt guessing what fashion would be during next season. Concern and gloominess was transferred by designer from streets of occupied Japan to his creativity. Black color doesn't distract attention from texture and cut.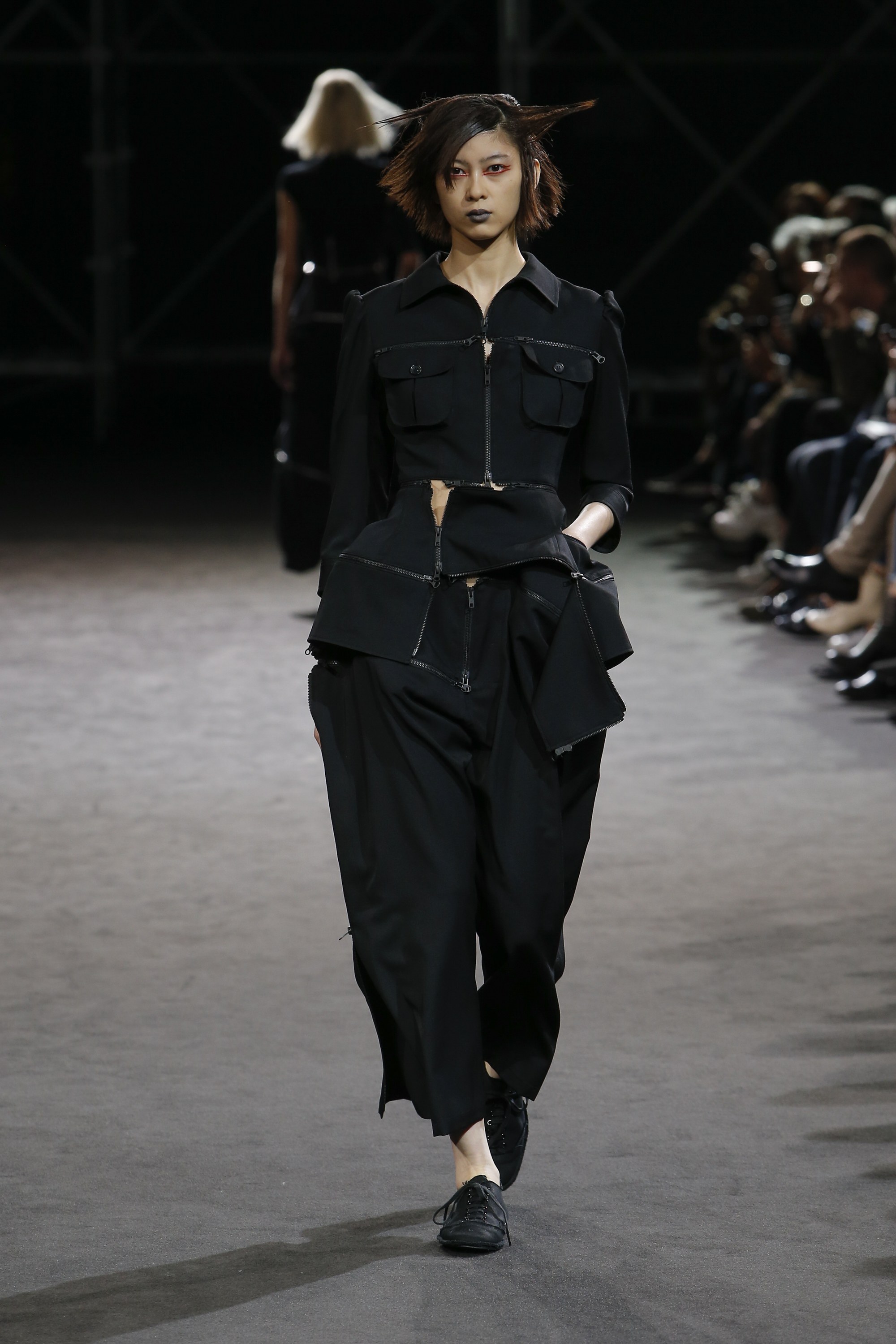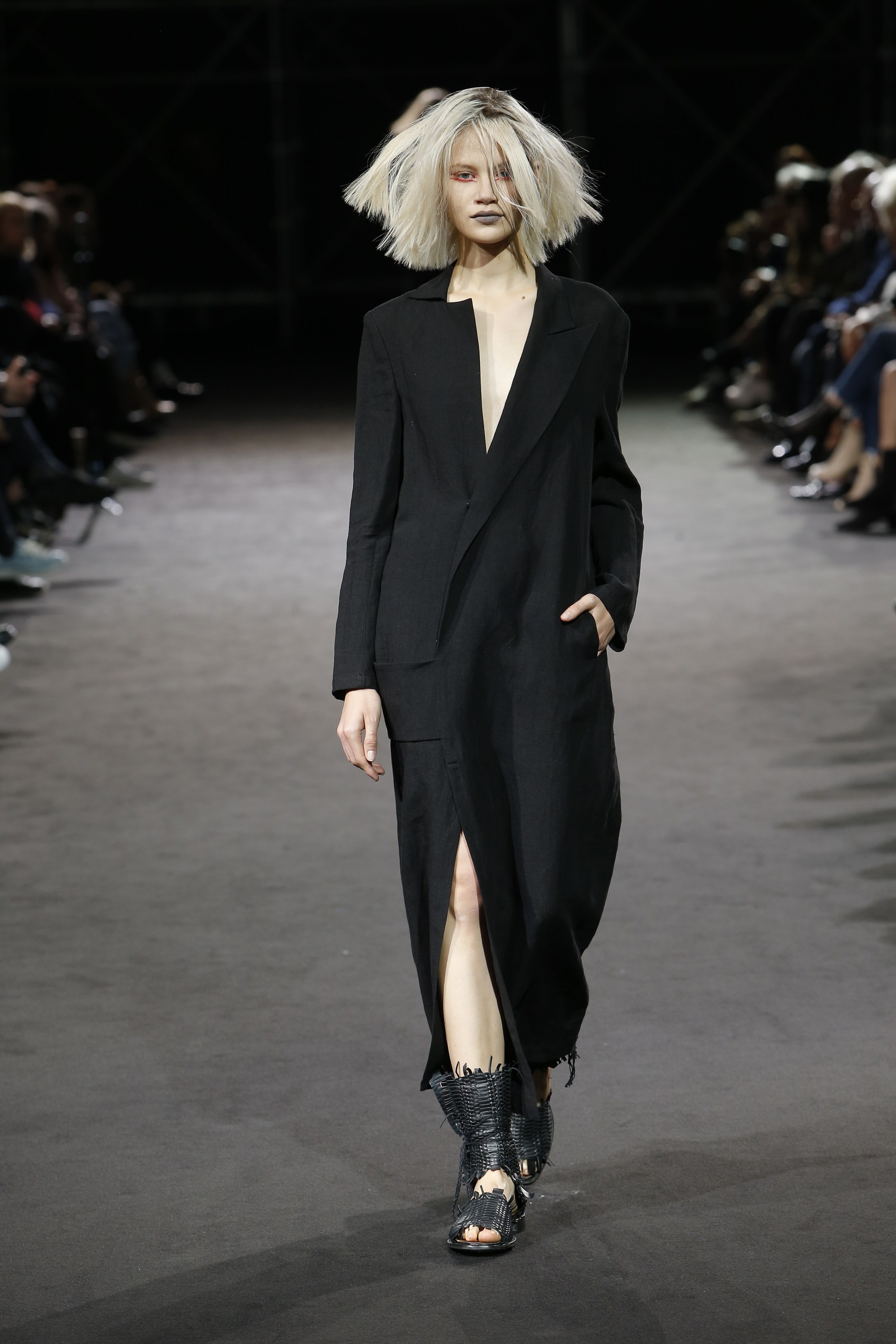 Yohji Yamamoto SS19 Ready-to-wear
His models were sewn by several sizes bigger and fitted people with any complexion. He never abused national motives and appeared to be so close to people from different countries. According to Yamamoto, clothes should be comfortable and durable, the designer ordered fabrics only from one Kyoto family, which was well-known for tailoring of kimono and monk clothes.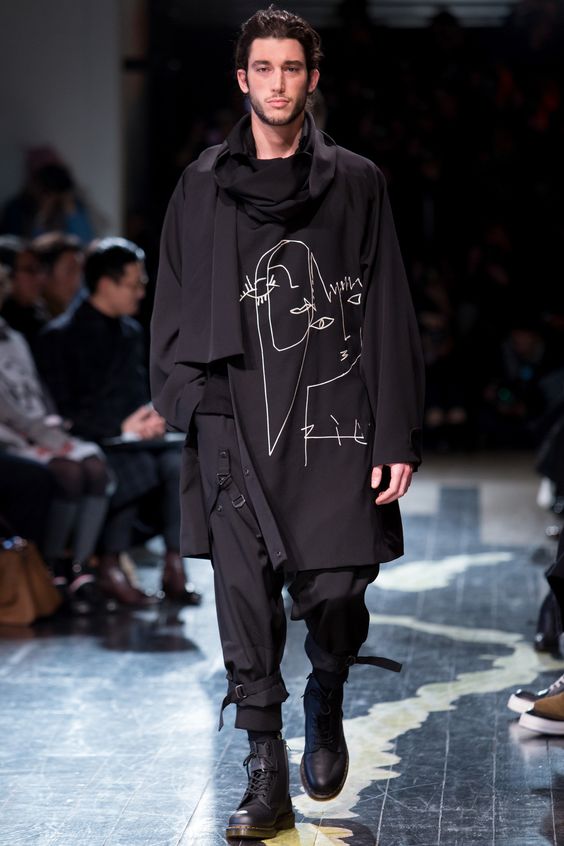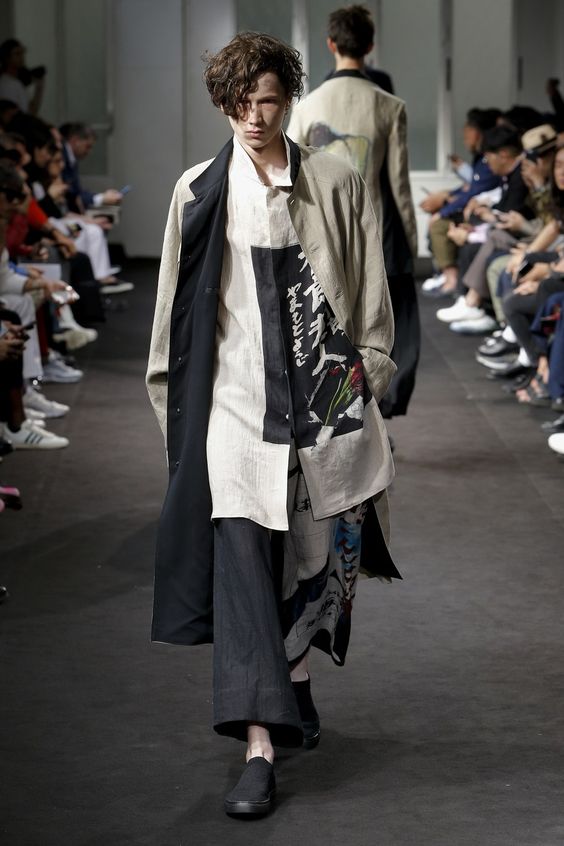 Everything may be refashioned according to your needs – these are principles of Japanese deconstructing art. Yohji Yamamoto splits fashion idea itself and wraps people in shapeless bags, where only experienced eye is able distinguishing expensive couture dresses. However, these clothes are worn at bohemian party. Prior to Yohji Yamamoto nobody proposed men's wear to women. Nobody let loose the models in shabby clothes with uneven and rough stitches to podiums. It is unlikely, that someone will come with idea to leave models go bare-faced.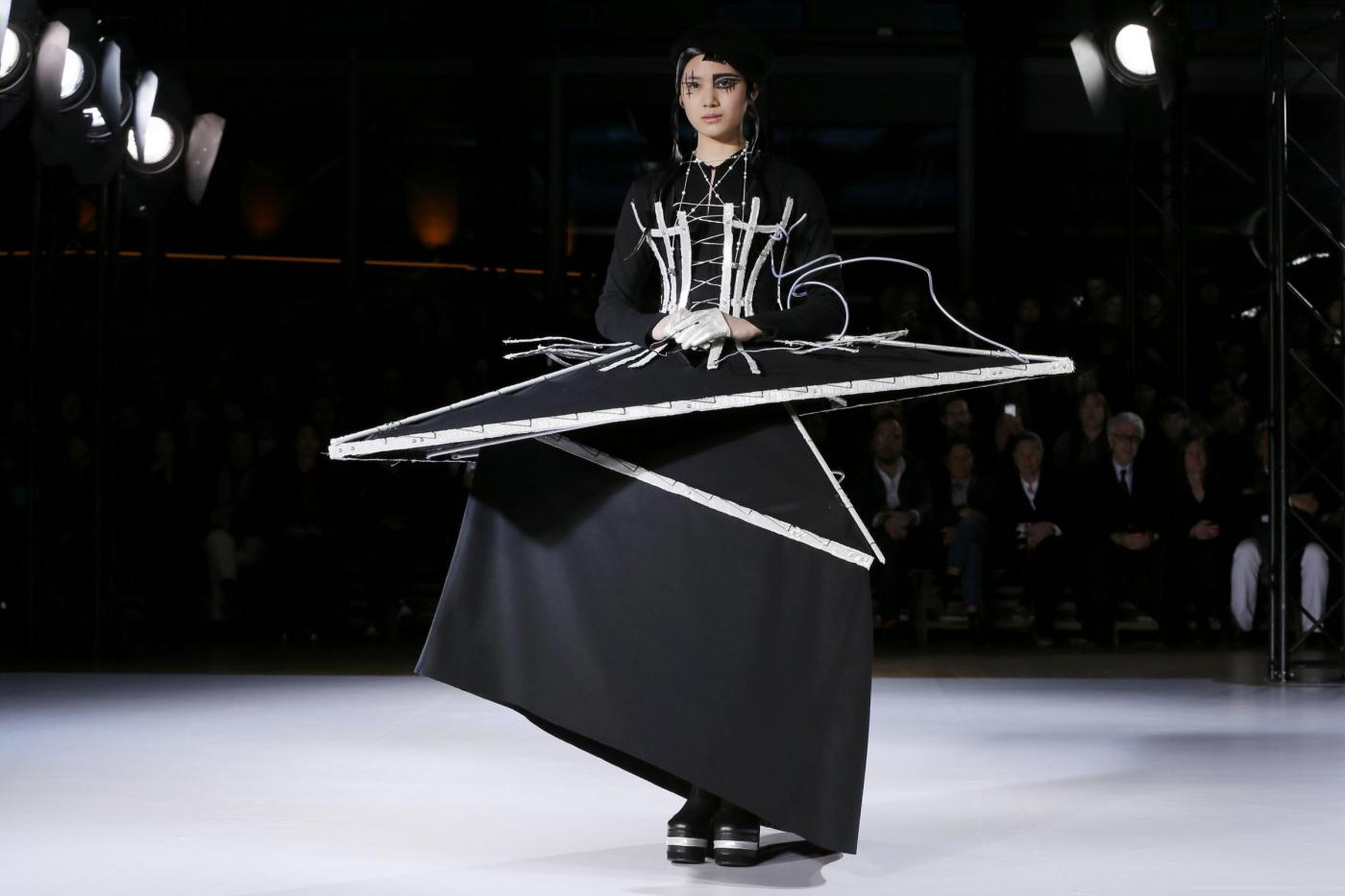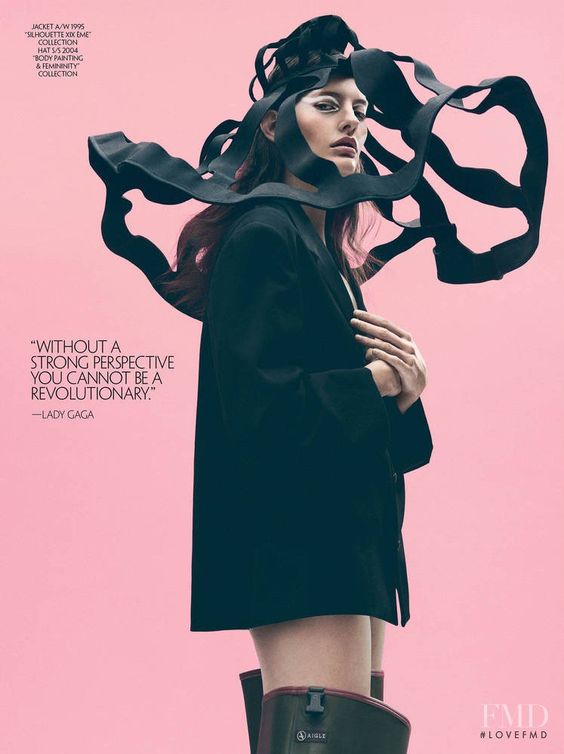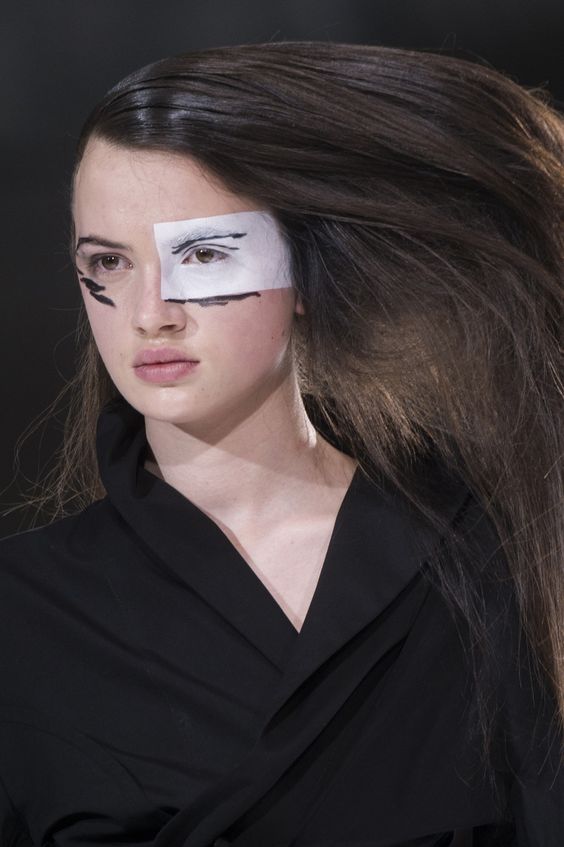 Yohji Yamamoto's style was appropriate namely, during grunge epoch, by taking into account his fancy to asymmetric cut and non-traditional materials, however it didn't come out in wide circulation, which would have killed its exclusiveness: these clothes are too intricate to wear and are aimed to conquer a mass-market. They are minimalistic, avant-garde and they talk to your soul, influence on your mood. Eventually, love and consideration of imperfections, such as scratches, scars and asymmetry were historically cultivated in designer's homeland, like love and consideration of traces of living person's presence. It is slight scuff marks, as if clothes already possess some history, corresponding to Japanese wabi-sabi aesthetics.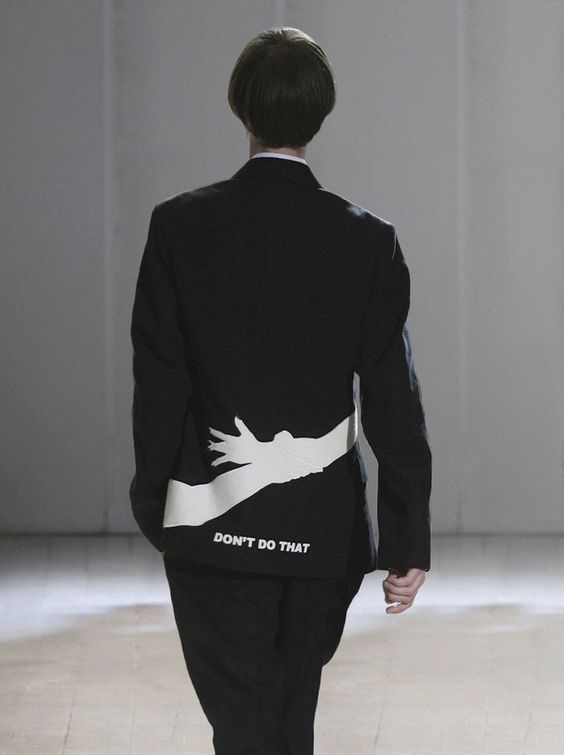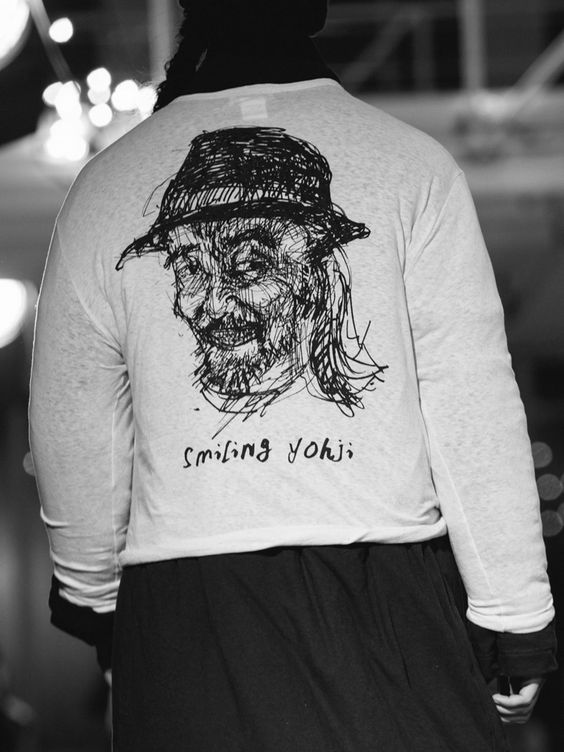 He made costumes for theatre and cinema, thus thrilling success of "Dolls" film by Takeshi Kitano is linked, namely, with wonderful Yohji Yamamoto costumes with accompaniment of his displays by music of his own composition, while  performing it off-stage. Yohji Yamamoto turned 75 this October.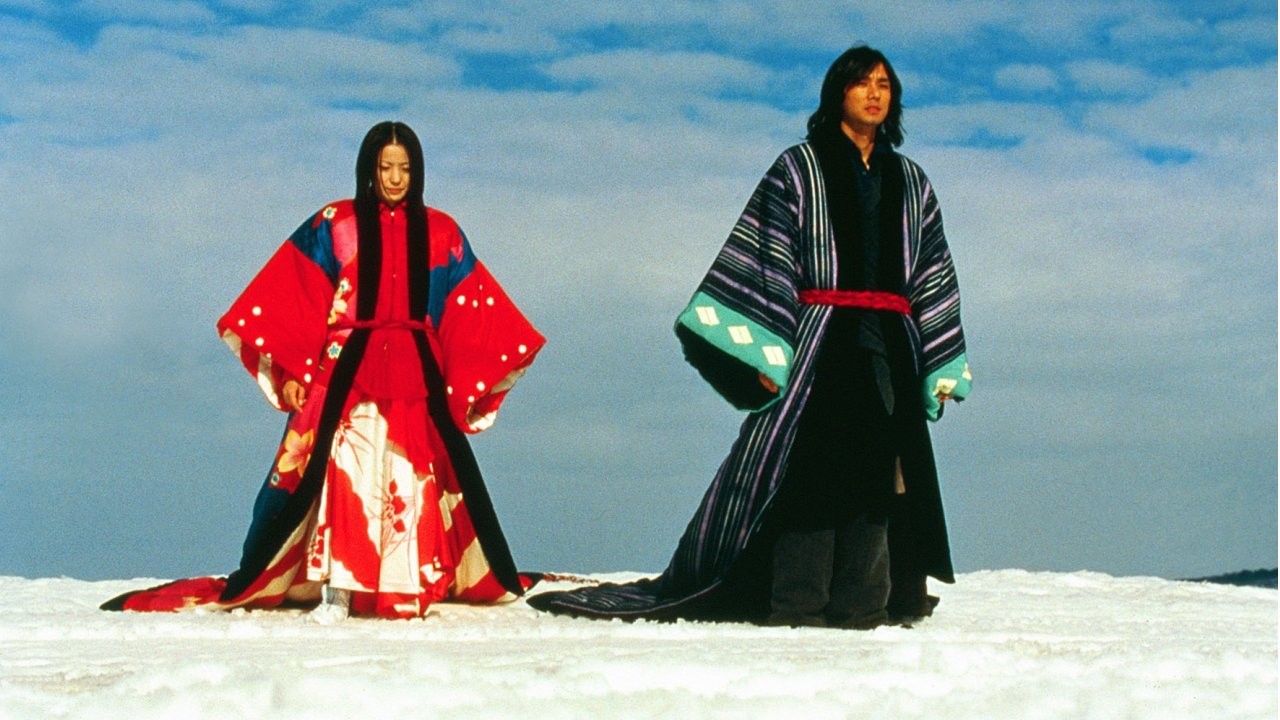 Text by Sona Nasibova
Photo: press materials